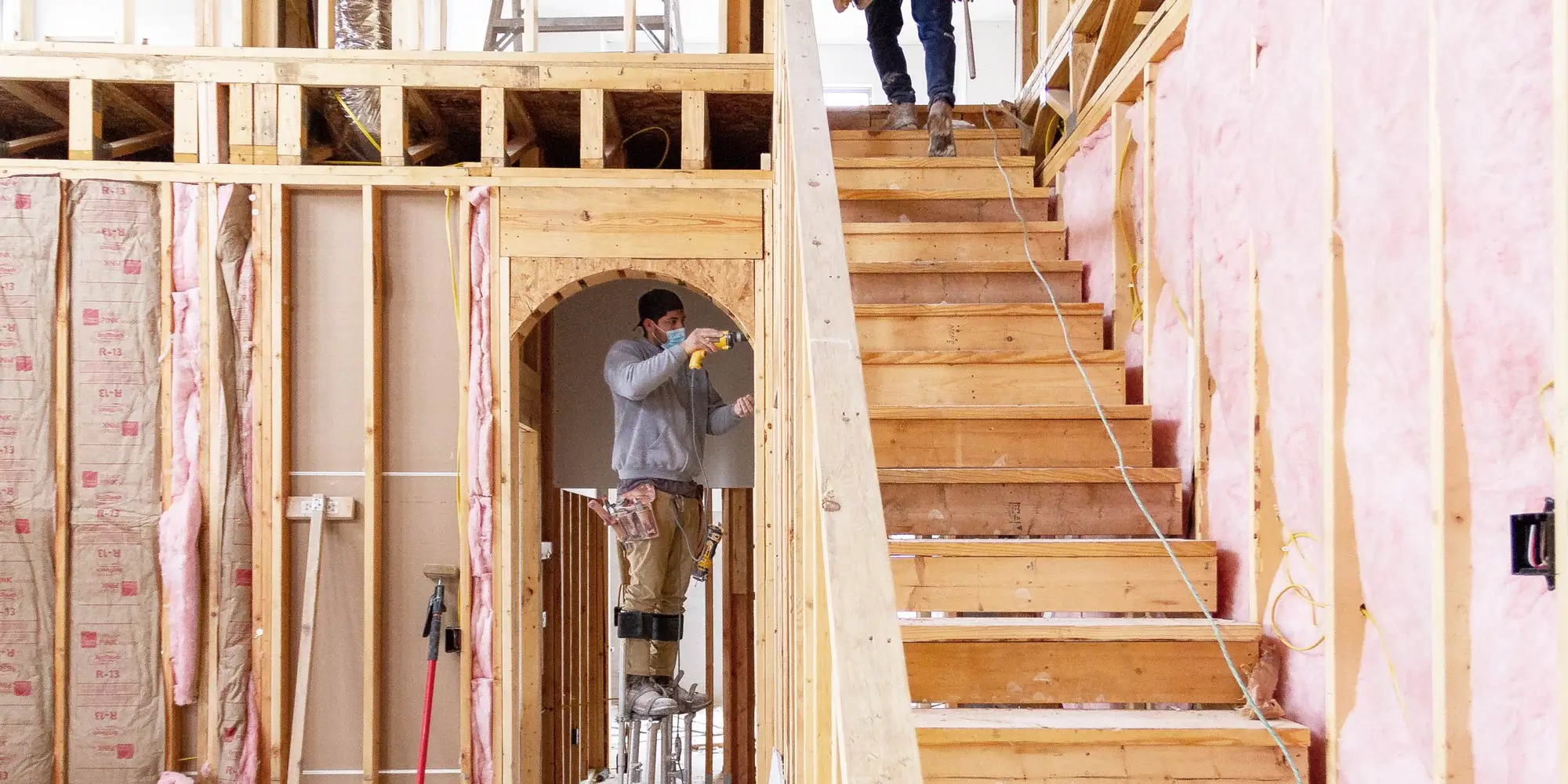 From the moment we started building homes in Northwest Arkansas, one thing that has set Buffington Homes apart from other builders in the region is the level of quality in our craftsmanship. We're able to achieve remarkably high standards with the help of our trade partners. We go to great lengths to find the best in the business, which is why we were excited when Just Right Construction Services became our lead drywallers in 2019.
As their company name implies, they're always "just right" for the job. We'd love for you to get to know their team and learn how this family-owned business got started.
Our Dedicated Drywallers
Jose Larios, one of the founders of Just Right Construction Services, started hanging drywall in Northwest Arkansas in 2005 alongside his brothers Juan and Francisco. This wasn't the first time the three brothers worked together, though. Their interest in construction started at a very young age.
When Jose was in junior high, he and his brothers worked weekends and spent their summers learning the trade and making money to help pay for school necessities. As the siblings got older, they started working as subcontractors for various companies. Over several years, they grew more confident in their skills and found better ways to deliver high-quality work. They eventually decided to go out on their own. In 2007, they started Just Right Construction Services LLC with their brother-in-law, John Ross.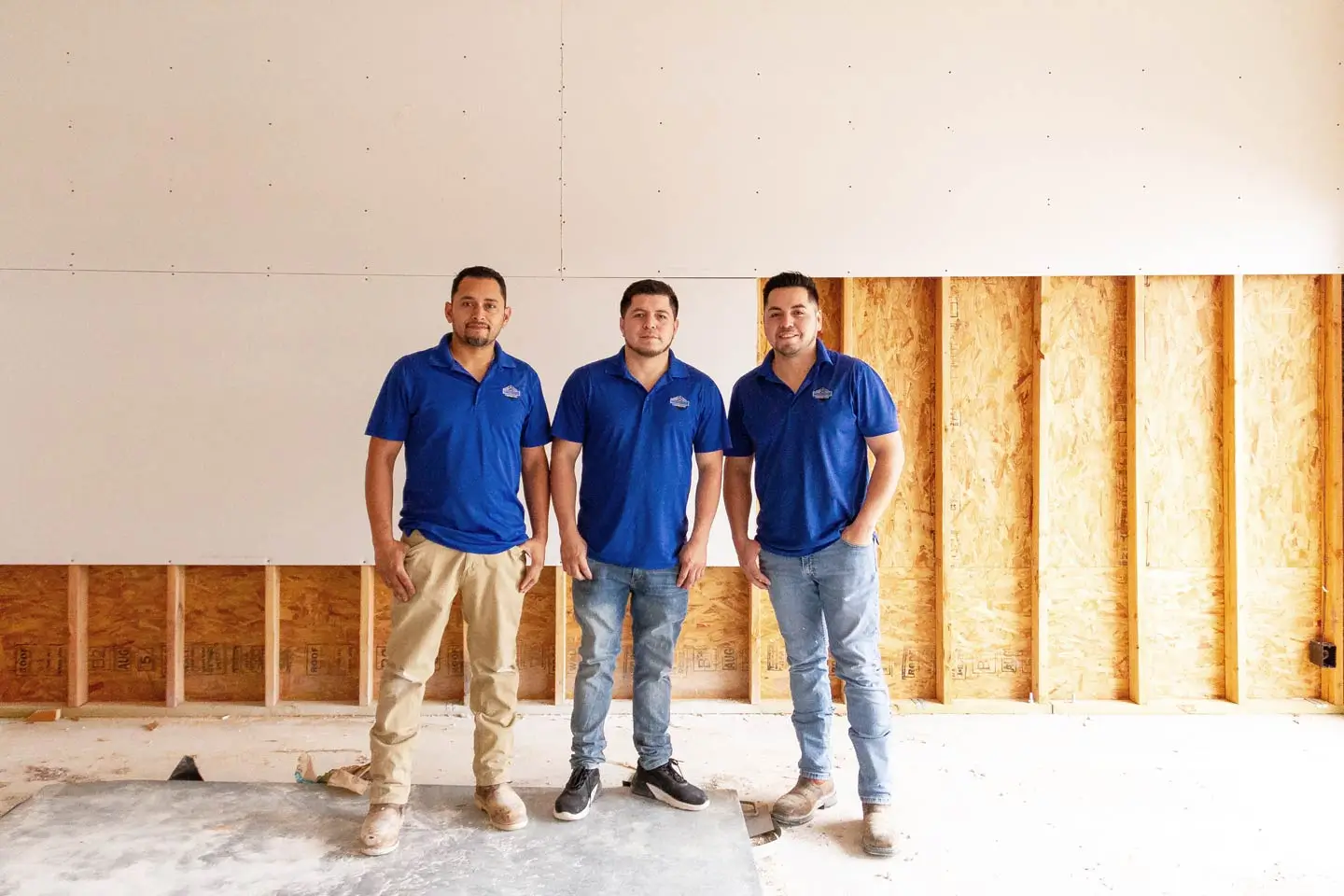 It Runs in the Family
Their father, Cayetano Larios, joined the business a year after it started and the entire family has been working together every day since that time.
According to Jose, "We are a small family business, and it's fun because we get along very well and we like what we do. The thing I love the most is working with my father and brothers on every job. We get to see beautiful houses take shape during the drywall phase, and this is very rewarding to us!"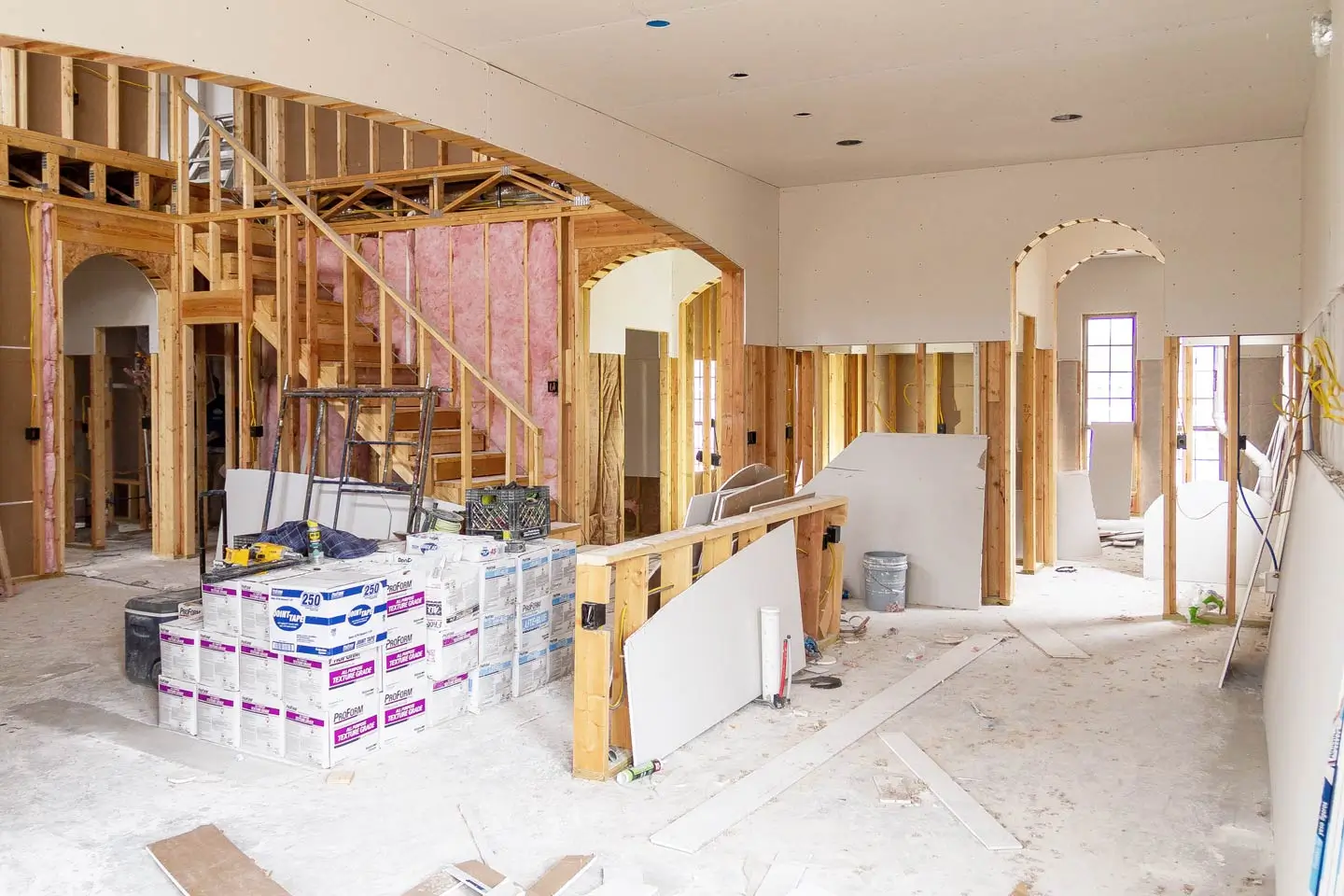 Understanding the Drywall Phase
To help put things in perspective, drywall installation happens during Milestone #7 in the Buffington homebuilding process. It truly is an exciting step because it's when a house begins to look and feel like a home. The framing is established by his time, and once the insulation is installed, the walls start to appear. Homeowners are finally able to visualize their space.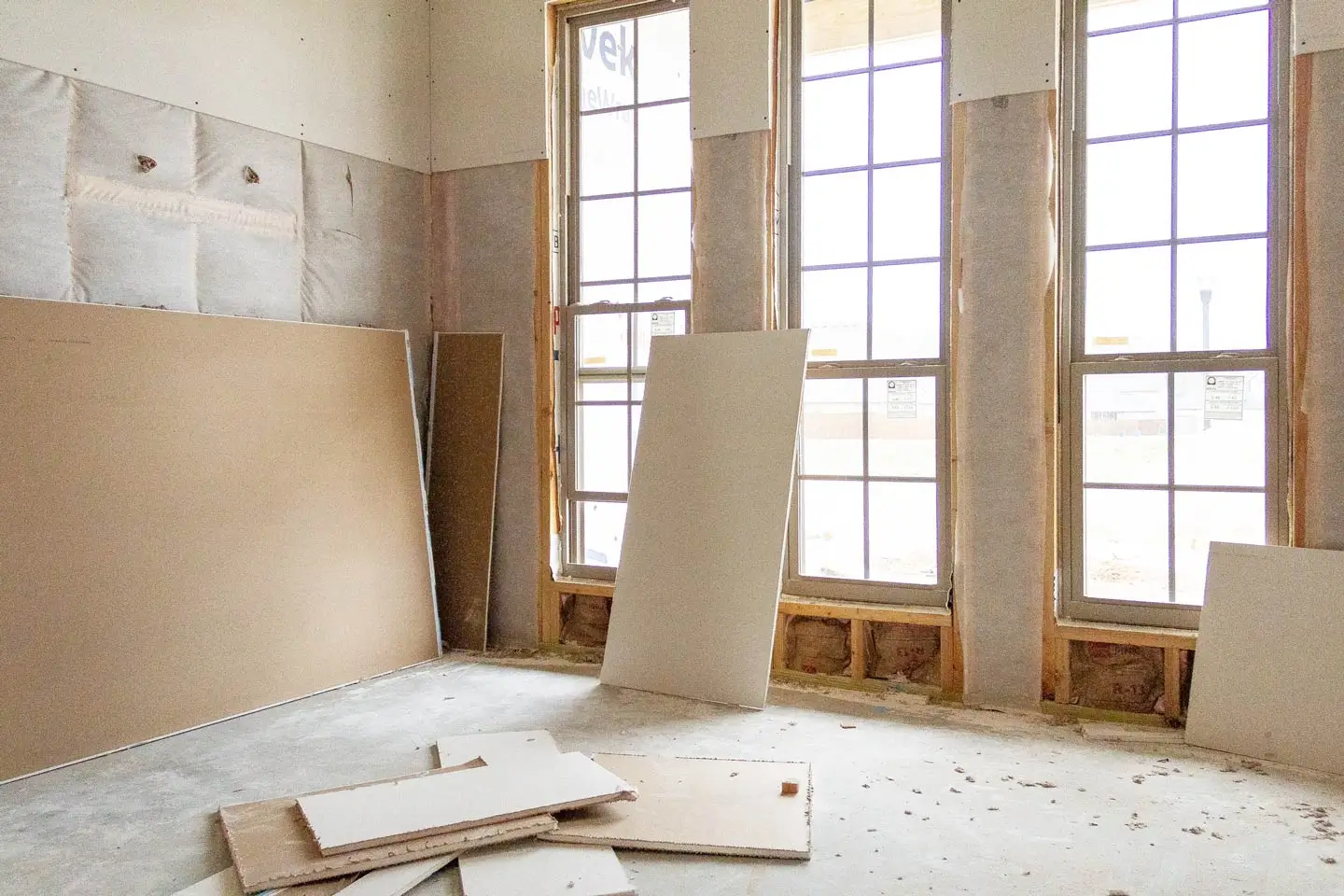 Buffington Homes uses drywall, sometimes called sheetrock, in the construction of all of our homes. It's highly flame-resistant, making it one of the safest materials used for housing walls. It also offers excellent insulation properties, keeping homes warm in winter and cool in the summer.
It's critical to install drywall properly, and the team at Just Right Construction Services knows the best techniques for hanging sheets straight and perfectly aligned. They know the best methods to anchor the sheets securely to various types of wall materials. And, they are highly skilled with the taping, sanding, and mudding necessary to make walls look flawless. Because of this, Buffington homeowners can feel confident their home is built with excellence.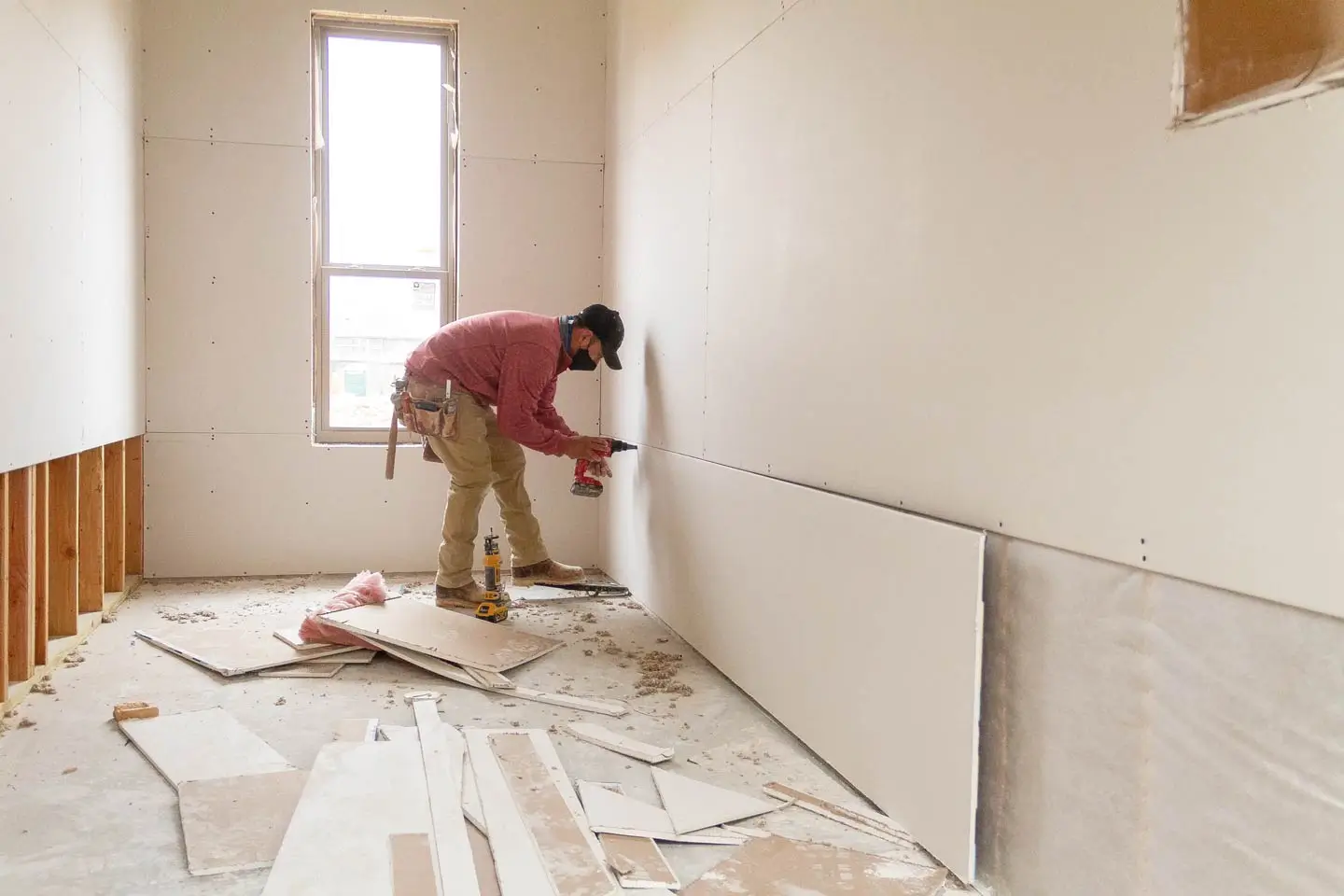 The Difference is in the Details
The tagline for Just Right Construction Services is "It Takes A Little More to Be Just Right." When we asked what that means to them, Jose replied, "Our job is what takes care of our families. So, we care about the quality of our work, and we go the extra mile on every job."
He went on to explain, "We pay attention to every detail from the beginning, and we make sure the job is done the way it's supposed to be. We walk through all of our houses before sheetrock installation to ensure framing, insulation, and other details are okay to proceed. If not, we fix any issues, add lumber where needed, or work with superintendents to resolve anything needed to ensure our job looks good when we're finished. When we spend the time and use our knowledge to be sure each job is done properly, we get the best possible outcome. That is important to us."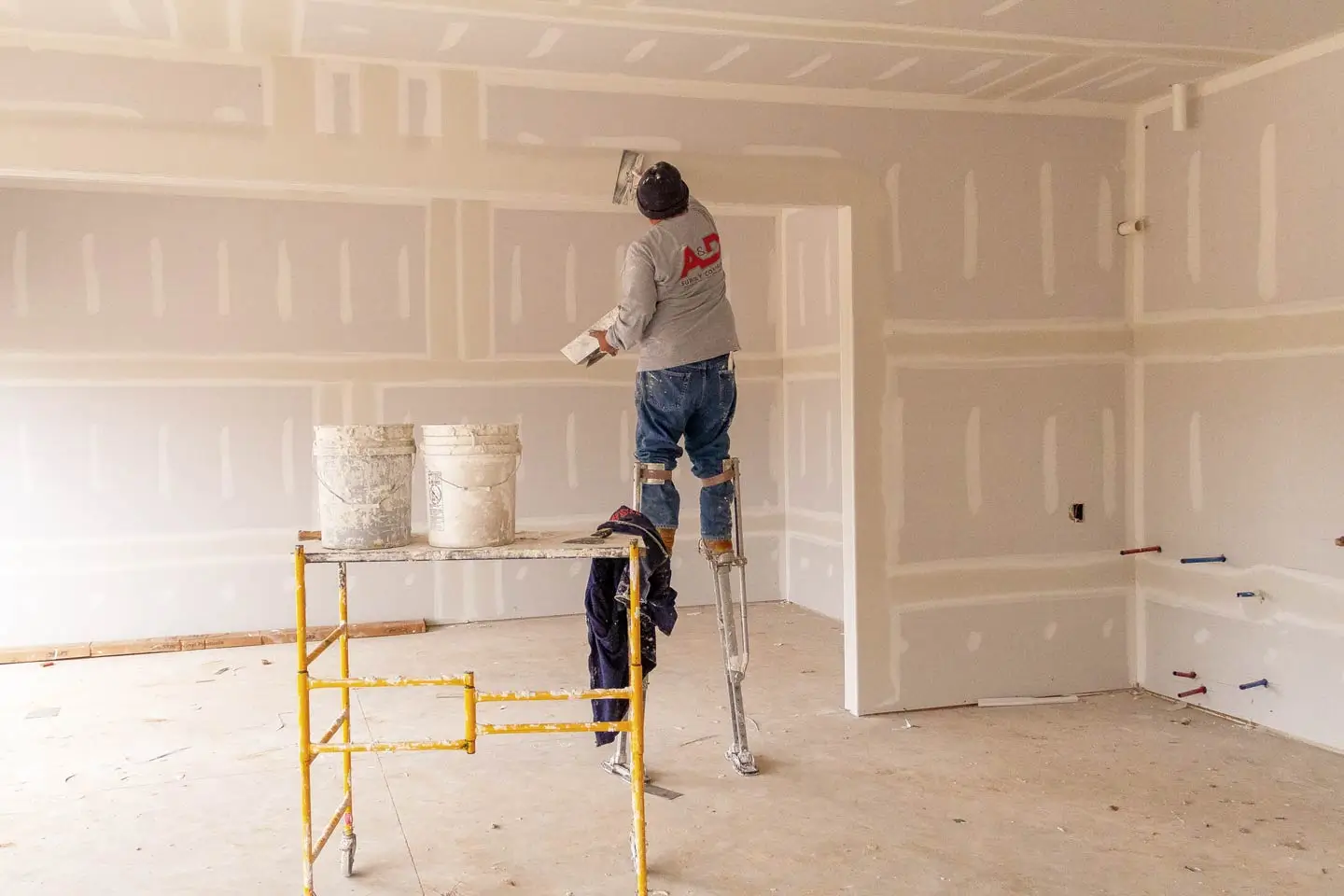 Caring for the Community
With an office located in Bentonville and job sites dotted across the region, the family enjoys calling Northwest Arkansas their home. They believe this is a beautiful place to live, and they love giving back to the community where they can. In fact, for the past three years, Just Right Construction Services has partnered with Daylight Donuts and donated meals to the homeless, local police officers, fire departments, and EMS workers during the holidays.
Most recently, the company donated to Nutrition Blast in Springdale so health care workers could enjoy free nutritional shakes and teas. Their Facebook announcement read, "Thank you to all healthcare workers! Doctors, nurses, med-tech, rad-tech, nurses aids, pharmacists, respiratory therapists, all hospitals, and clinic staff. You are the front-line soldiers sacrificing your health and wellness to care for the sick to fight Covid-19. Please accept this as a token of our appreciation for everything that you do!"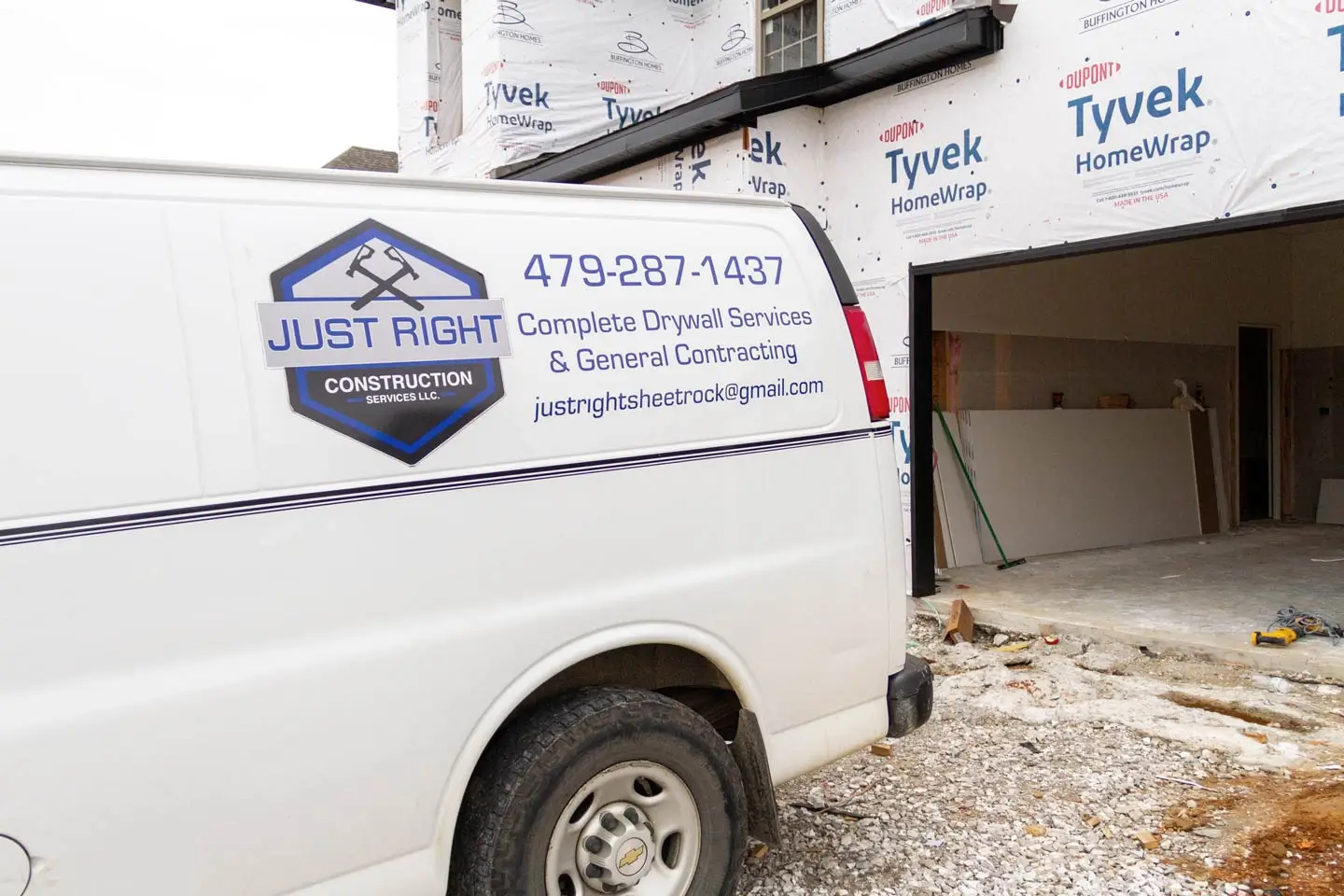 Proud of Our Partnership
Buffington Homes is honored to work with such caring trade partners as Just Right Construction Services. When it comes to building with us, we know them to be hardworking and committed to getting the job done right. Companies like theirs help us deliver on our promise of building beautiful homes for families across Northwest Arkansas. And for that, we offer our gratitude.

We hope you've enjoyed getting to know more about our drywall team. If you'd like to see the result of their great work, as well as the collective craftsmanship of our team, we invite you to schedule a private tour of our model homes!