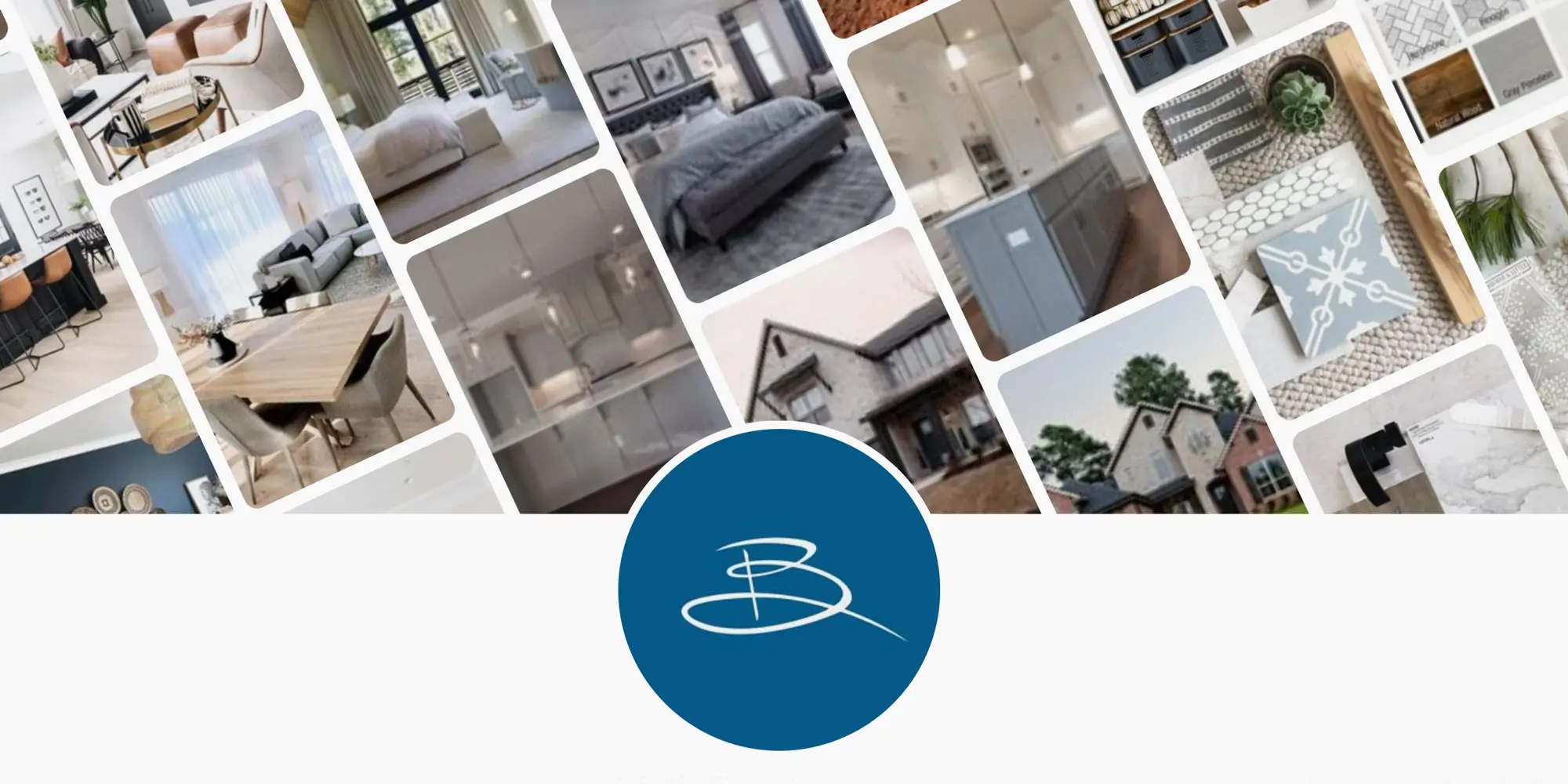 Did you know Pinterest is the fourth largest social network behind Instagram, Facebook, and YouTube? This huge online platform is also a fantastic tool to help you plan your new home and organize all of your design notes.
In fact, our professional in-house designers love perusing Pinterest and encourage you to do the same before your design appointments. (For more great advice before your next appointment, check out
this post
!)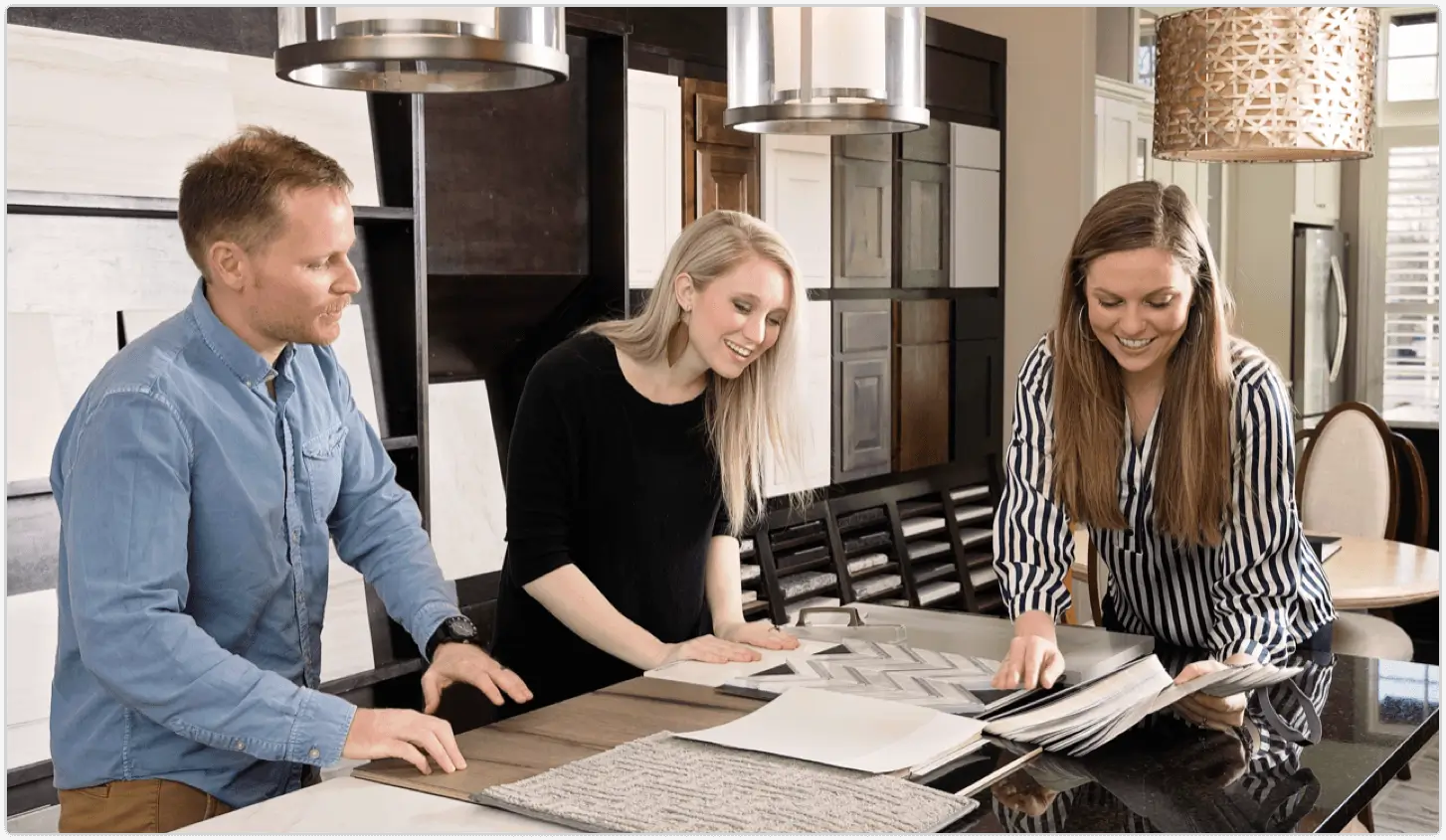 If you're new to Pinterest, it can be described as a "visual discovery engine" for finding ideas on the things that interest you most. Some of the more popular topics include recipes, fashion, and home décor. Similar to a bulletin board, where you pin ideas, you can do the same thing online with virtual pins. To set up your account for the first time,
this
is a great tutorial.
The best way to begin any Pinterest sesh is to search through pins that are already loaded up to the platform. To date, more than 200 billion pins have been saved on Pinterest. There's no shortage of ideas!
The search bar works in a similar fashion to Google. As you type keywords, other common search terms will populate beneath the bar. And, the more specific your search terms, the more relevant your results.

Whether you're new to Pinterest or feel like a pro, there may be a few tips and tricks you haven't thought of when it comes to mapping out your new home. So, we've pulled together five of our favorite ways to keep your pins super organized – and you feeling confident!
1. The More Boards the Better:
It might be tempting to create a single board for your entire new home, but we find it more helpful to create a board for each room of the house, including your exteriors. That way when you log into your account to review your collection or share your ideas with others, it's much easier to see everything at a glance. Here's what a few of our
Buffington Pinterest
boards look like!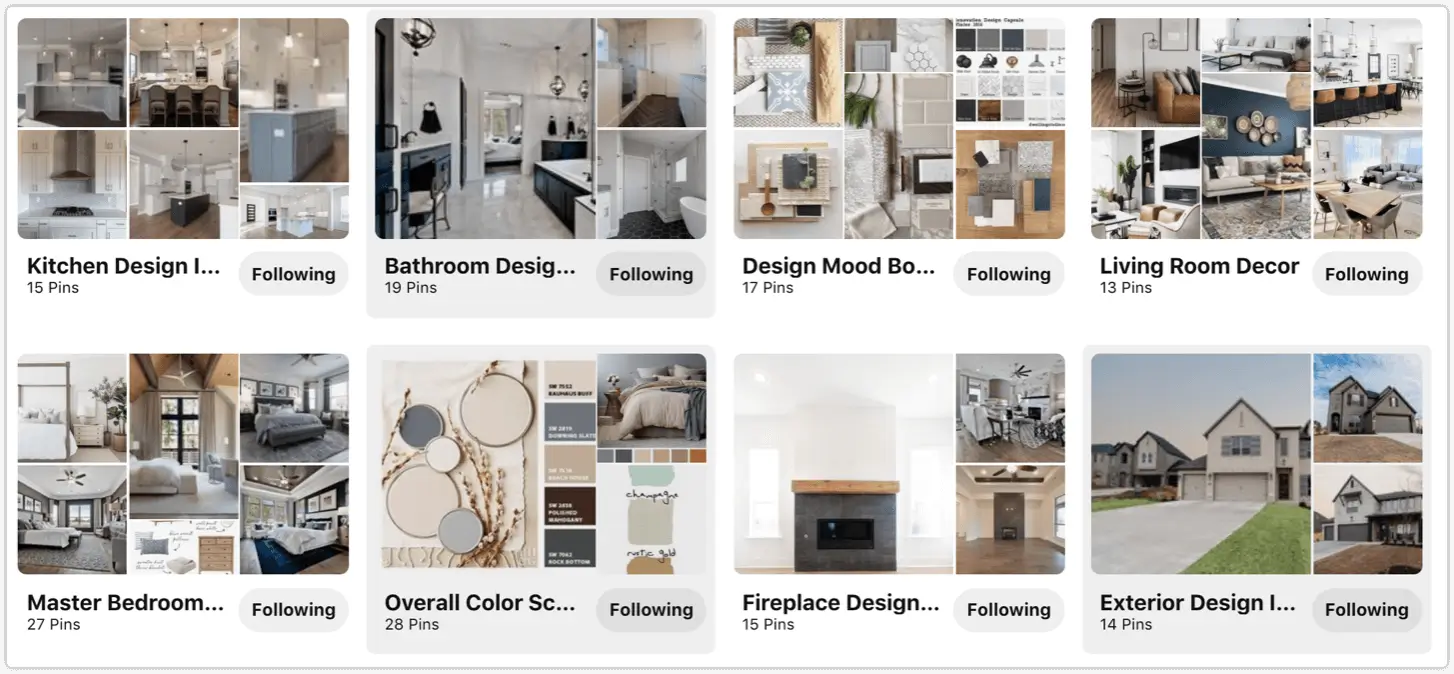 2. Share Ideas in Secret: As you go through and create boards for each room, you'll notice the option to make it a "secret" board. By clicking on this button, everything you share on this board will remain private on your account. That means anyone who views your Pinterest account won't be able to see these boards or pins.

This feature is nice if you're still in the early planning stages and aren't quite ready to announce to the world that you're moving. It can also be fun to keep your design ideas and styles a surprise. You can always go back and make your boards public at any time.

Want to include a few collaborators – like your significant other or best friend? You do have the option to invite a few people to view, comment, and pin ideas in secret with you!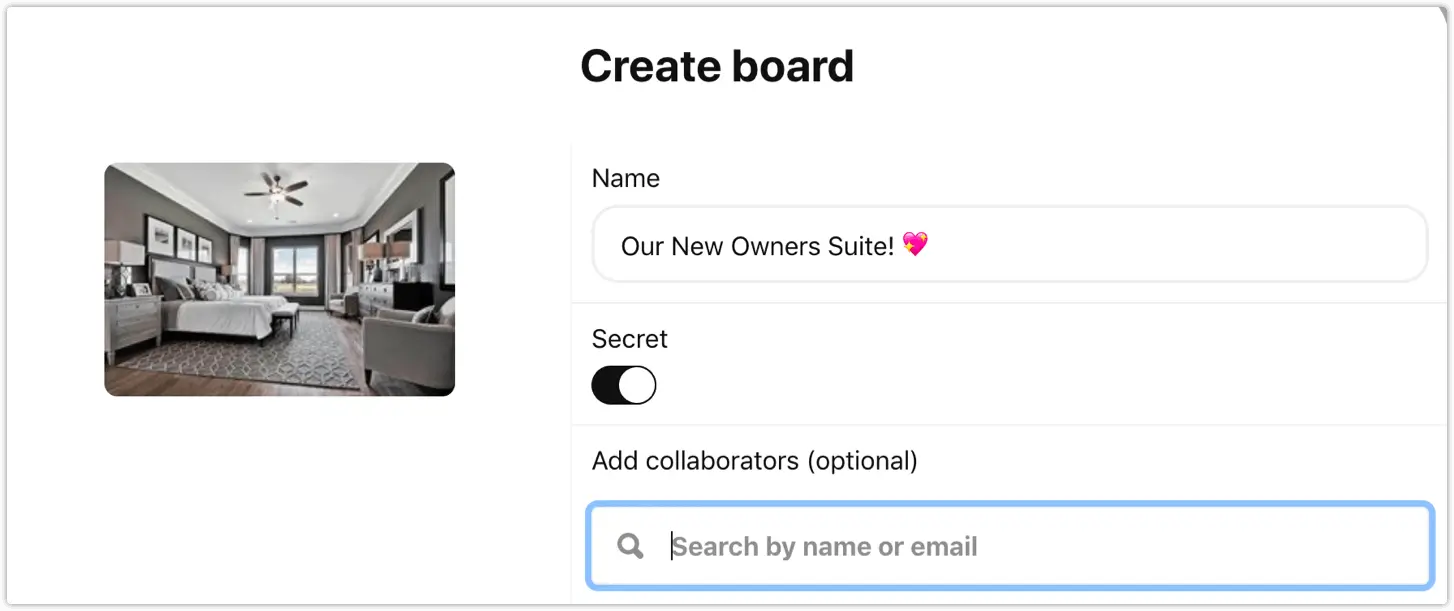 3. Create a Collection of Sections: Another cool feature within Pinterest is the ability to create subsections on a board. This is helpful if you start to add a few too many pins to a single board and feel like you need to further organize your ideas.

How do you find this feature? When you go to add a pin to a board, you'll see the option to "create section." You can name it and save it from there.


Once you've created several sections, such as Cabinet Colors, Backsplash Ideas, and Lighting, you can continue to pin away and stay super organized in the process. Here's what a kitchen board could begin to look like.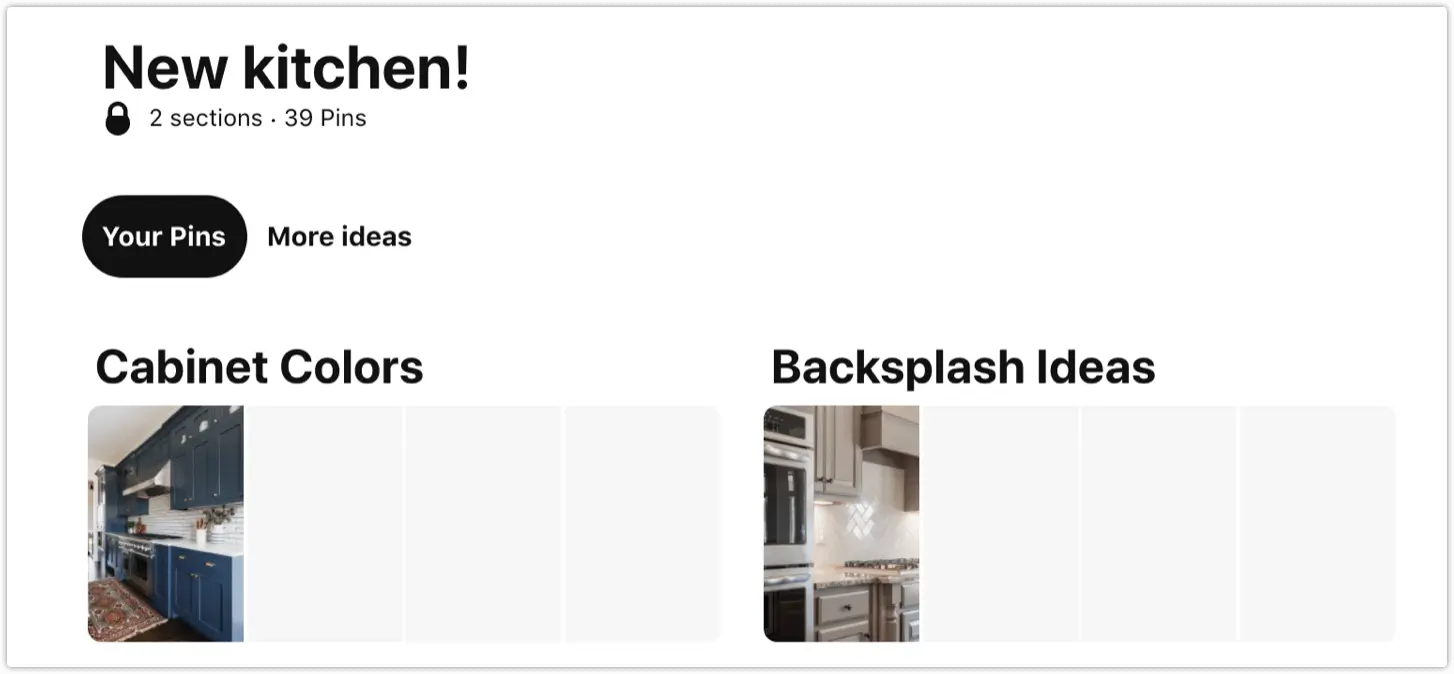 4. Document the Décor: As you plan for key elements of your home, such as flooring, cabinets, and paint colors, also think about the furnishings for each room. Maybe create a subcategory for these ideas? This can help you budget for anything new you might need, and make plans to sell or donate what you're not moving with you.

5. Focus Your Fun: With billions of search results at your fingertips, it can be easy to spend countless hours scrolling through ideas. Our suggestion is to focus on one board and room at a time so you don't get lost in space – or begin to feel overwhelmed. For example, start with the kitchen. Set a time limit for your Pinterest session and stick to it!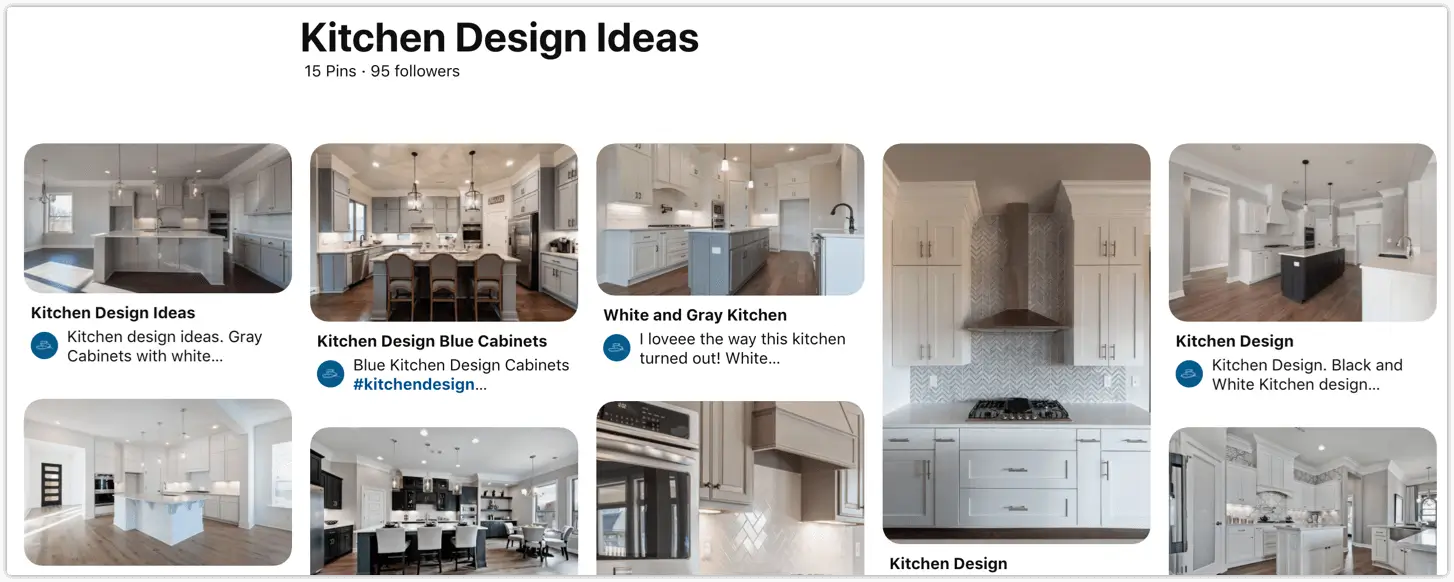 No matter what, have fun with the process. It's not every day you get to design an entire house! If you're currently building a home with Buffington, be sure to share all of your "Pinspiration" with our designers. It will give them a clear picture of your personal style and ensure you build a home that's truly yours.
To learn more about our design process, visit our
design studio page
. You can also
follow us on Pinterest
to get inspired with plenty of beautiful ideas.