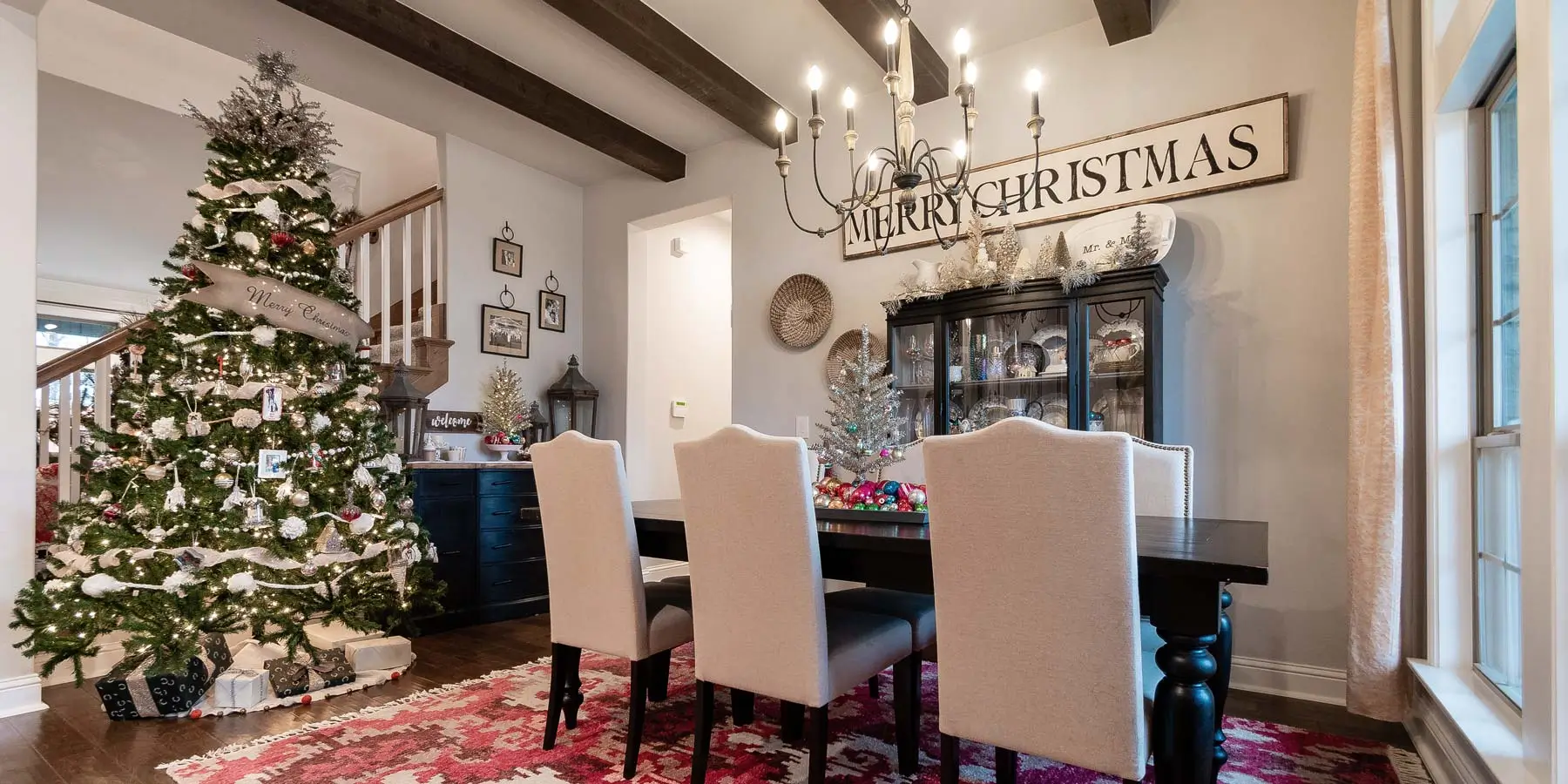 The holidays are a perfect time to gather and celebrate in the company of family and great friends. And now that it's only five weeks until Christmas, 'tis the season to deck the halls, trim the trees, and spread some extra cheer around your home!

To give us a few fun decorating tips, we've enlisted the help of a Buffington homeowner. Ellen and Jordon Morris live in the community of Silo Falls with their four sweet rescue dogs who are all five years apart. They have a beautiful home, and Ellen has a special gift for jazzing it up with the perfect amount of seasonal flair.

We asked her a few questions about holiday decorating, and she shared her best tips with us below.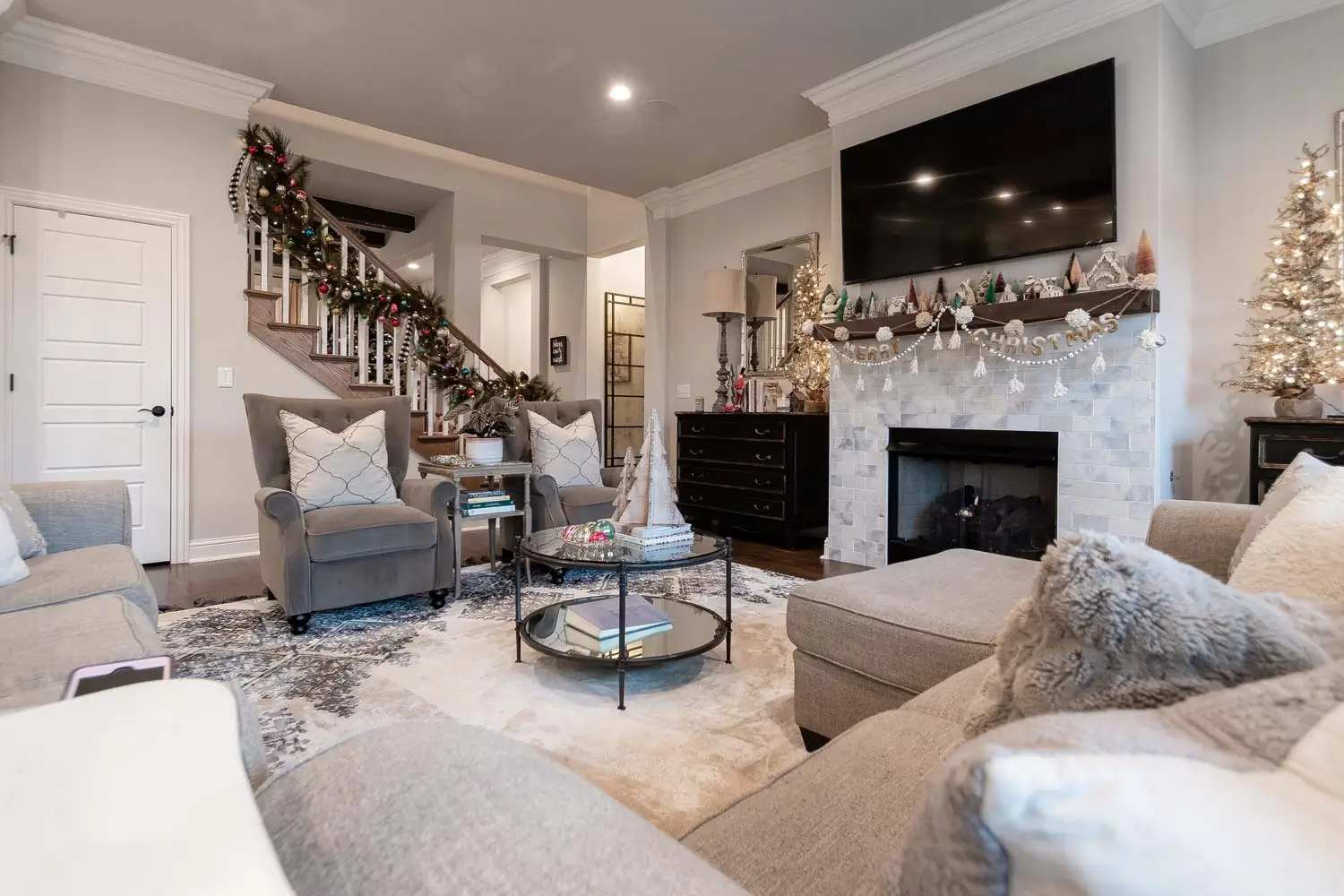 When do you start decorating your home, and what's your best planning tip?

I try to start after Thanksgiving, but sometimes I can't help myself and I start decorating earlier. One thing that really puts me in the Christmas spirit is going to local shops during their holiday open houses. I find new ornaments, bottle brush trees, or cute sugar houses, and that inspires me to head home and start decorating.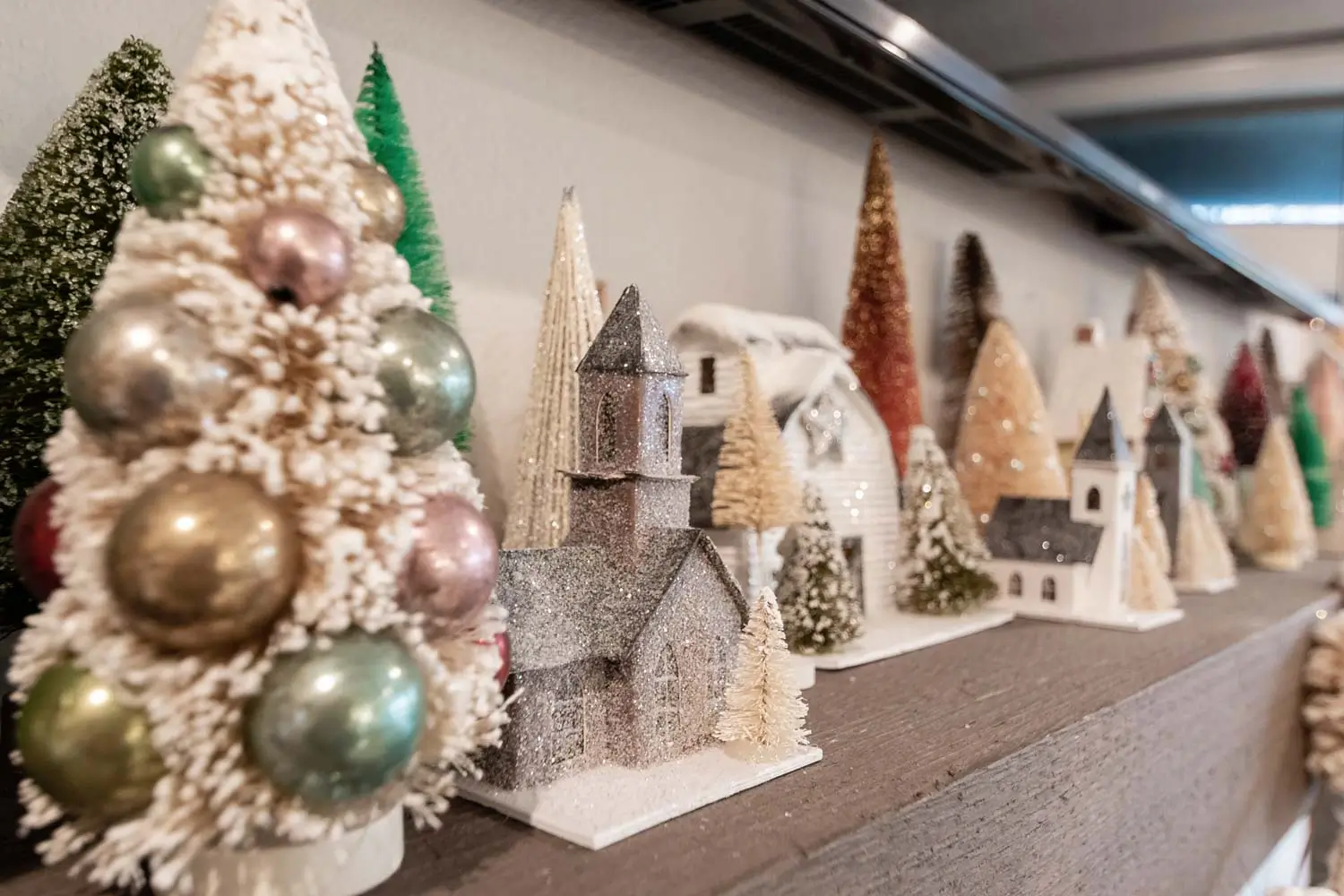 As far as my best planning tip, I'd say it's to undecorate the house first. I like to put away some of my wall decor, plants, and little accessories that are better suited for the fall or other times of the year. By doing this, I make room for all my Christmas goodies, and it keeps the house from feeling too cluttered.

One of the great things about living in a Buffington home is I have tons of storage areas and large closets, so it makes it really easy to put things away during the holidays – and swap out seasonal items any time of year.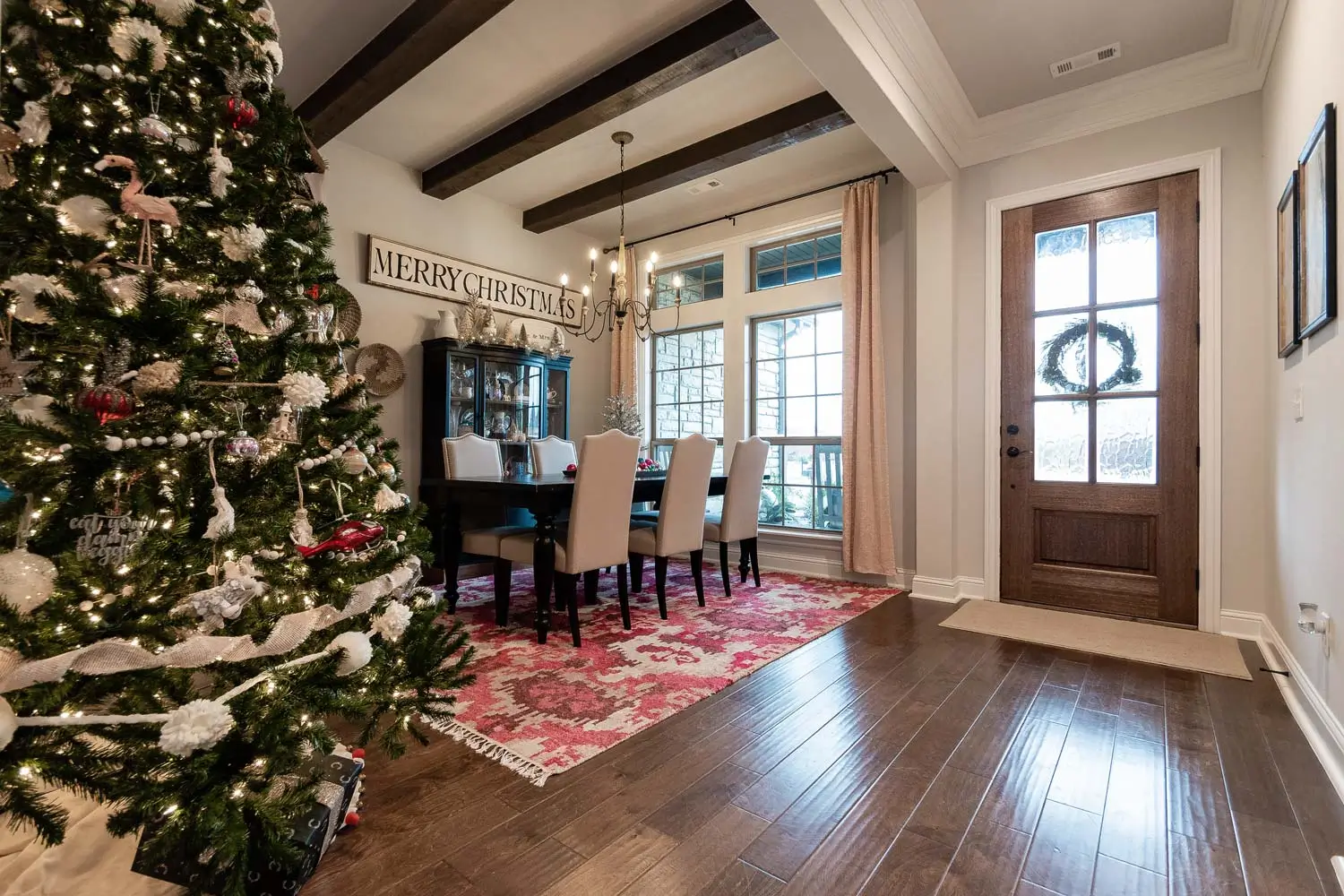 When it's time to decorate, where do you begin and why?
I like to start in the dining room because that is where the bulk of my decorations go, and it's the first room our guests see when they walk inside. First impressions can make a difference in how someone feels visiting our home, so I pay close attention to the details at the entrance.
We have the
Susanna floor plan
, and what's so great about this is particular layout is it's so open. The entrance flows seamlessly into the rest of the house. And I tend to follow the flow of the house as I decorate, going from the dining room into the living room and then to the kitchen. Another great thing about having an open floor plan is that it's perfect for showing off your Christmas tree. You can see and enjoy it from anywhere in the house.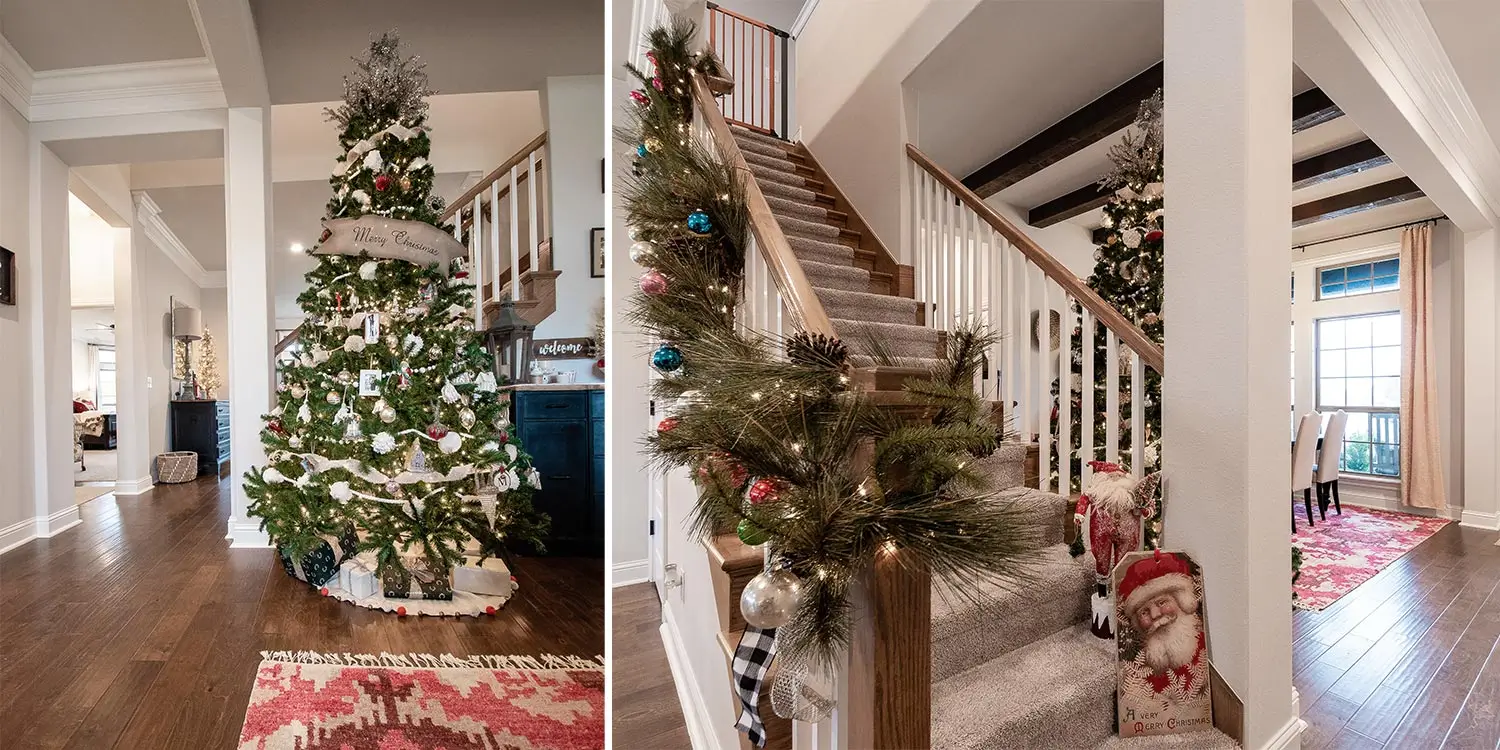 What's your best tip for decorating a Christmas tree?

Decorating our tree is my favorite thing to do, so I save it for the very end. Since it's also a big task, I give myself plenty of time. I love going through my ornaments and reminiscing as I pull out sentimental ones. It makes my heart so happy thinking about all of our holiday memories.

I typically like using neutral colors. That way I can collect all kinds of interesting ornaments and treasures and they still look good together. My mom has always decorated with vintage ornaments, so I love finding a few new ones each year that remind me of her.

I feel like you can never have too much on your tree. The more ribbon, picks, and ornaments, the better. This year, I added a bit of color to my tree. And that's easy to do when the majority of your ornaments are neutral.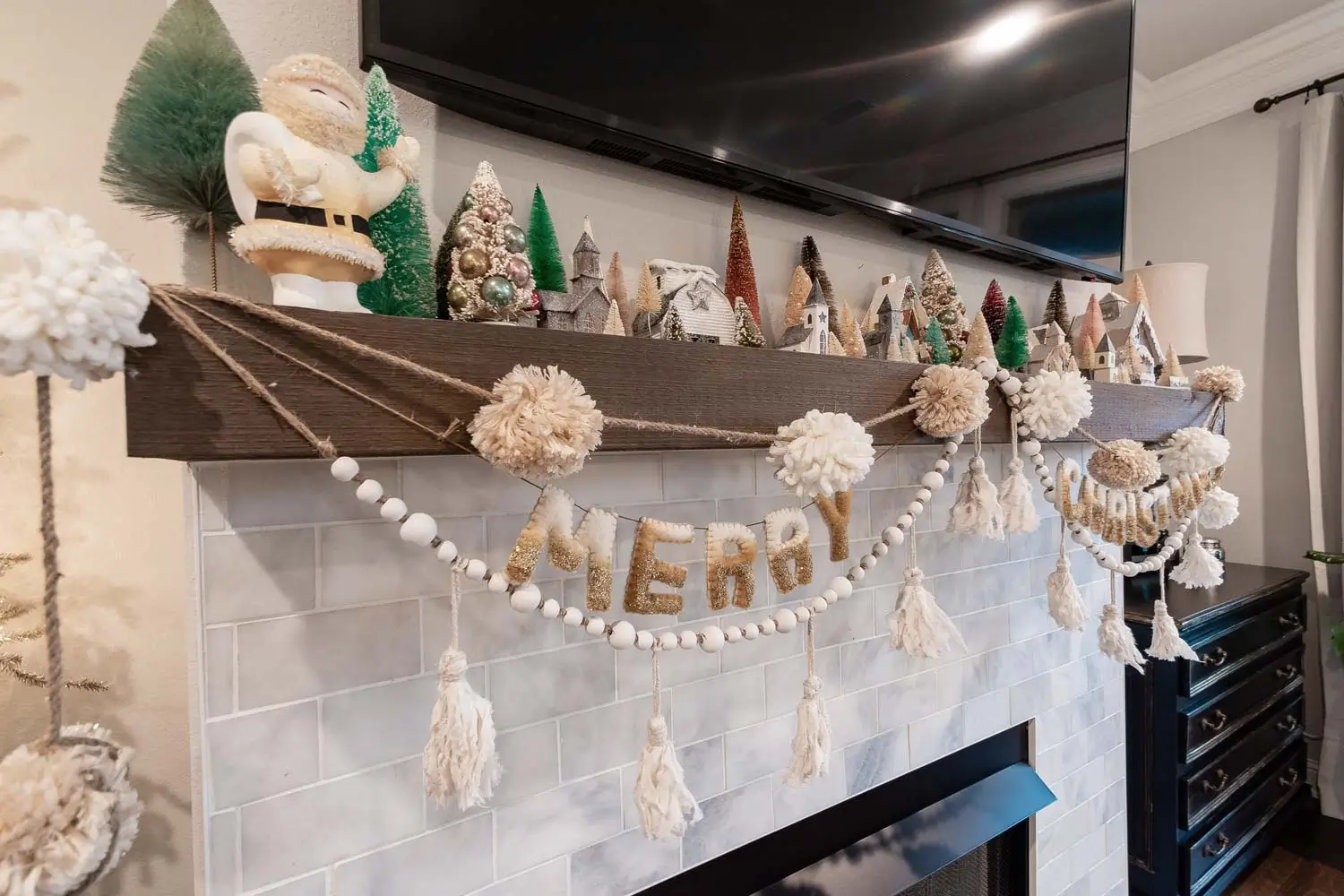 Any advice for decorating specific rooms of the house?

My rule of thumb is to put the majority of our decorations in the least-used space. For us, that's the dining room and out-of-reach spots like the fireplace mantel and inside my china cabinet. This also keeps our dogs from getting into everything!

I keep kitchen decorations to a minimum. It's the busiest spot in the house, and I don't want to make cooking and cleaning more difficult. It's just more practical to keep decorations simple in high-traffic rooms.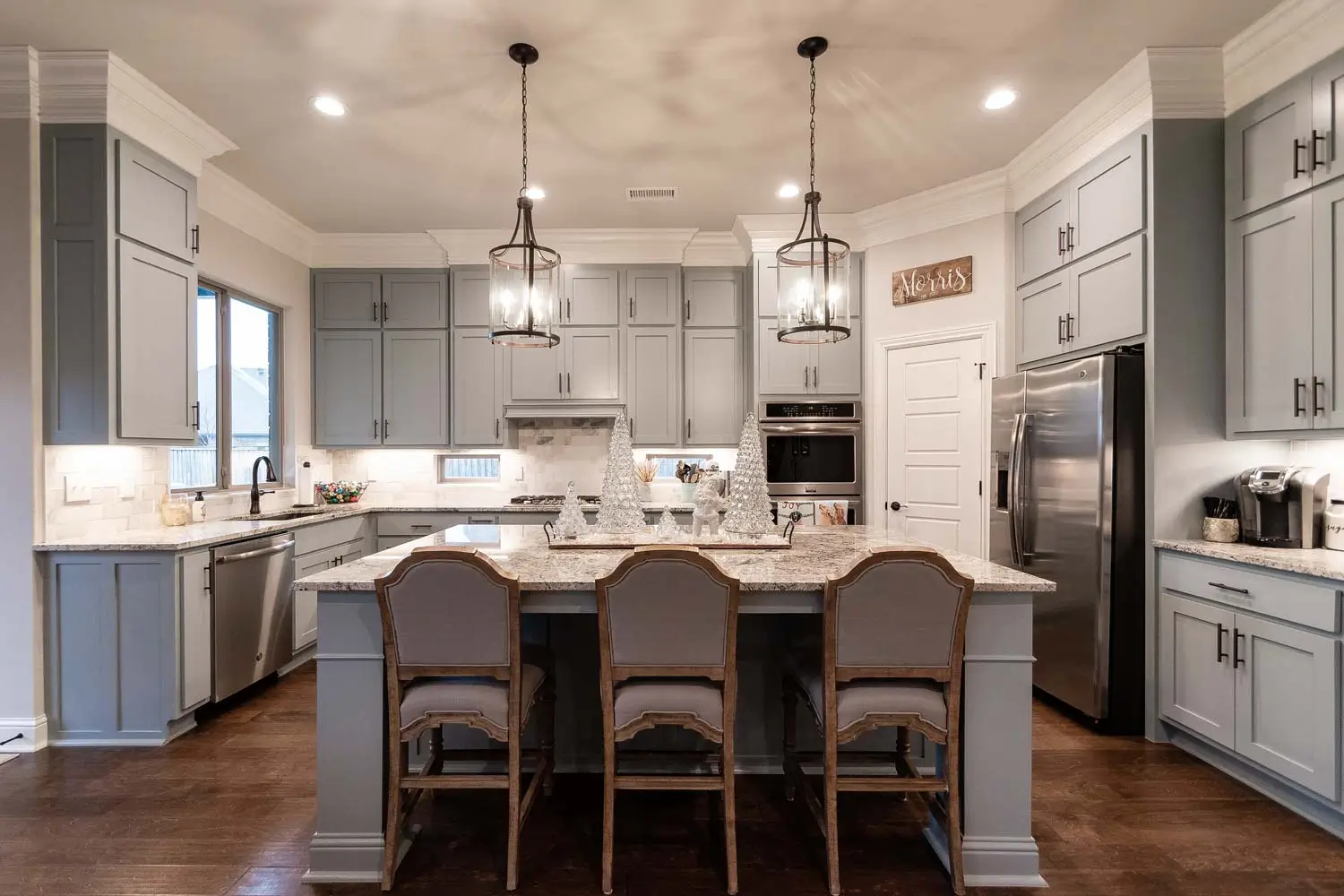 In addition to decorating the main rooms of the house, I like to bring some holiday cheer into our bedrooms. I add greenery, twinkle lights, and incorporate lots of cozy, soft blankets and furry pillows. You don't have to go overboard. Just a touch of Christmas in each room can go a long way.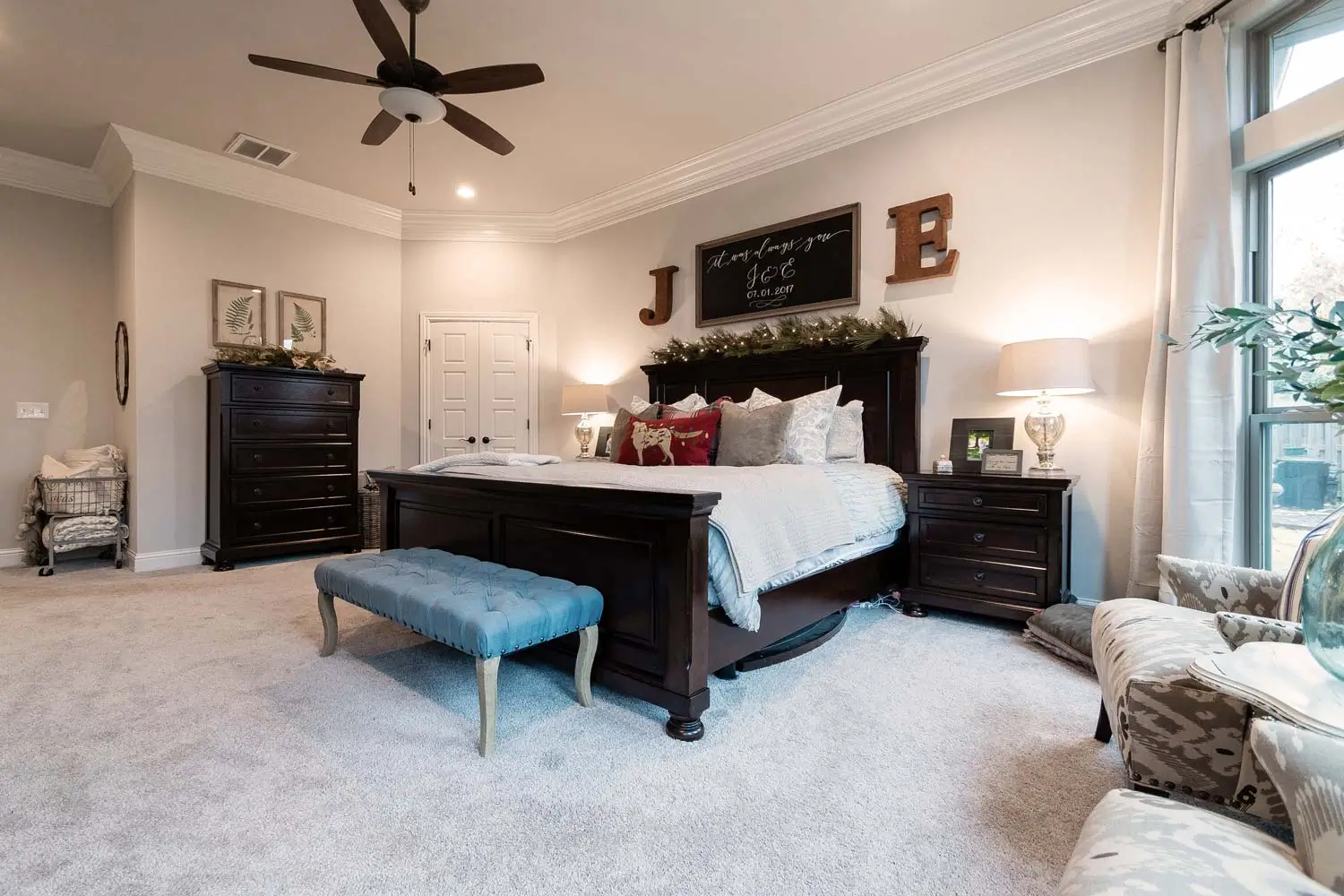 Another tip is to swap out your pillows! This is one of the easiest ways to spruce up your home for Christmas - in pretty much any room. I have lots of nooks where I'll add pillows or throws to soften the look and make our home feel more inviting at every turn. Even our dog Millie agrees. (Pictured below, living her best life!)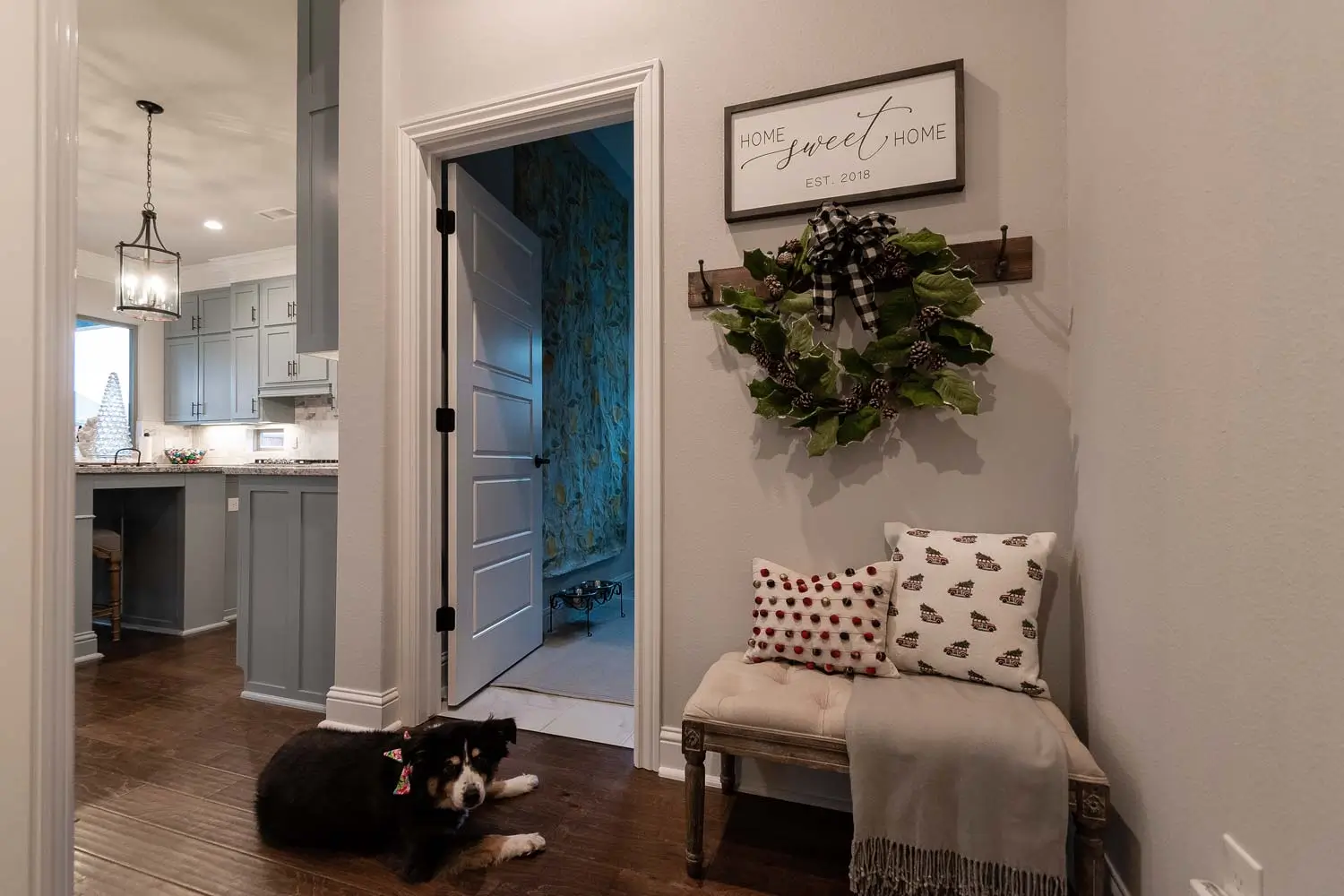 One last thing I do is always have Christmas-scented candles burning throughout the house. It makes a home so warm and welcoming during the holidays!
What do you think a big decorating trend will be this year?
There are lots of fun trends, but my favorite right now is floral trees with large blooms tucked into the greenery. They're pretty and bright, and you can go so many different ways with them! You can get tons of ideas on Pinterest, as well as some local shops for decorating with flowers.
***
Thank you so much to Ellen for these great tips and for allowing us to share photos of her lovely and festive home in Silo Falls. Here are five quick takeaways as you prepare to decorate:
1. Undecorate the house before you begin.
2. Start decorating in the entrance & make a great first impression.
3. Save the tree for last & savor the experience.
4. Place the most decorations in unused rooms or spaces.
5. Decorate your bedrooms, too!
From all of us at Buffington Homes, we wish you a happy holiday. And, if you find yourself dreaming of a new home for Christmas,
this is the best place
to start making that come true!
Want to learn more about the Susanna floor plan? You can
find the details here
. This plan is currently available in Lexington and Lochmoor Estates.