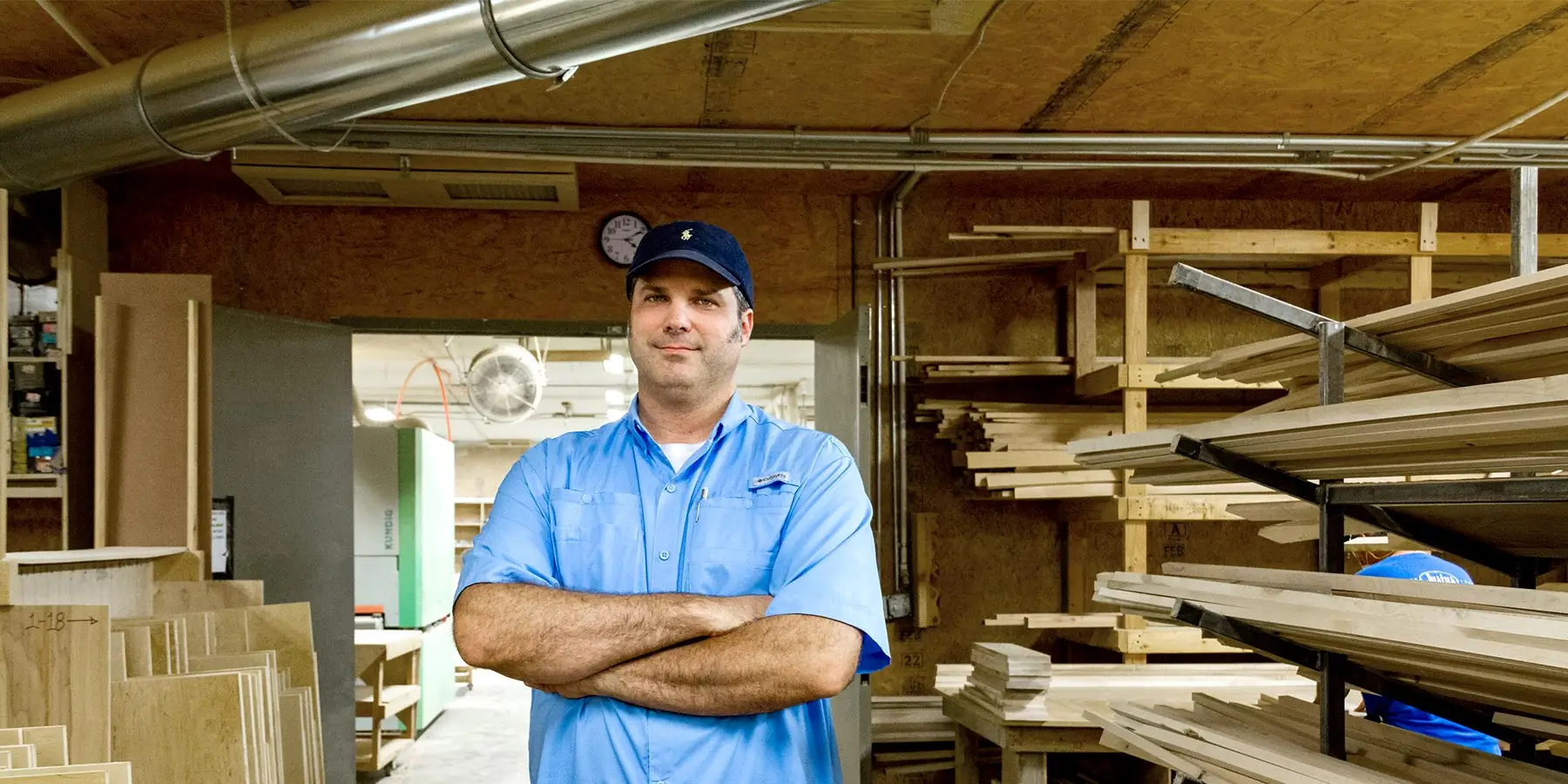 Quality is never an accident. It comes from intentional decisions and hard work. And one thing that sets Buffington Homes apart from other builders in Northwest Arkansas is the level of quality in our homes.

Every decision is made with a purpose. In order to bring beautiful homes to life, we design thoughtful floor plans, select superior materials, hire reliable crews, and handpick the best trade partners in our region. That includes hardworking partners like Justus Cabinet Shop.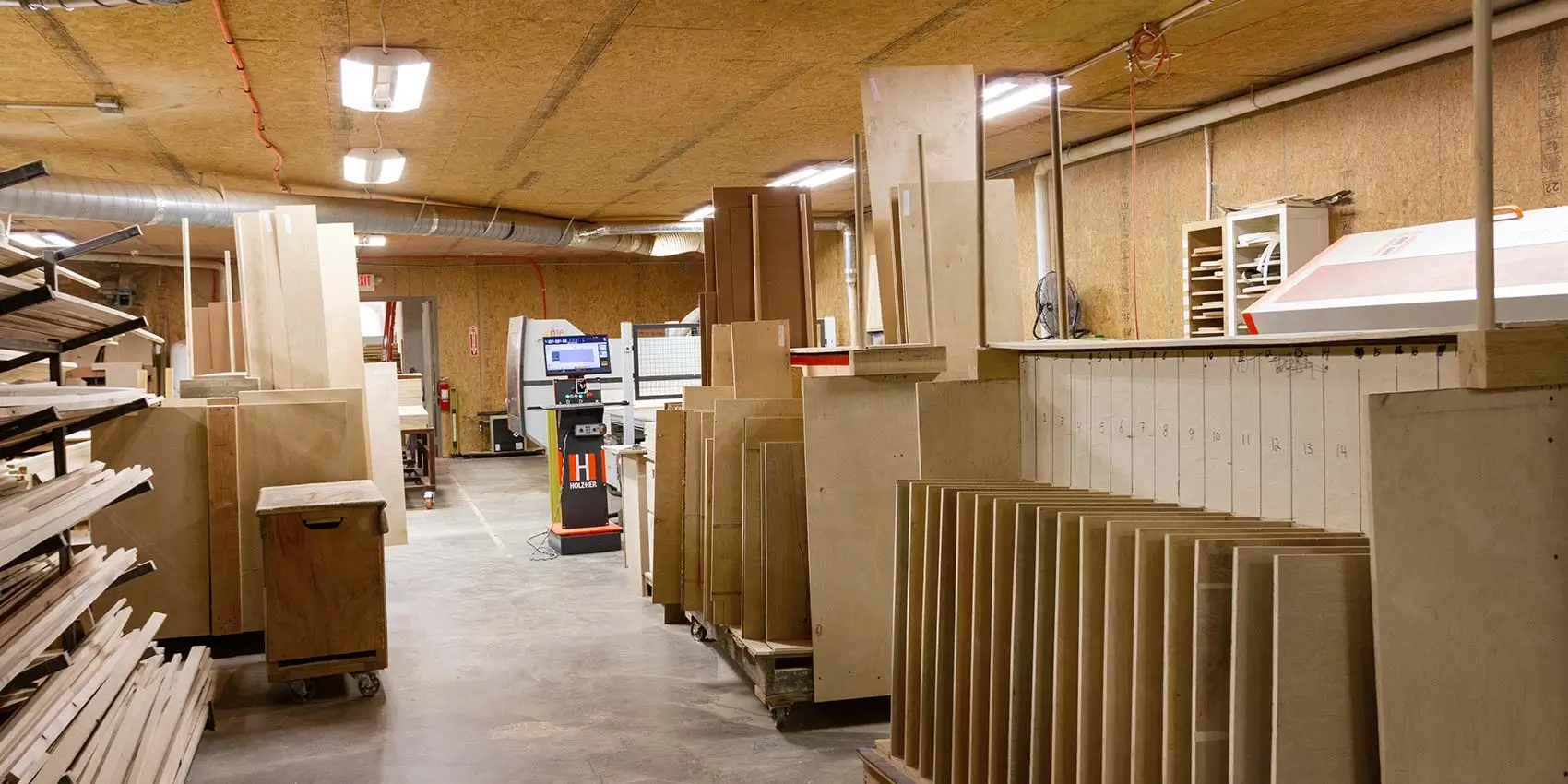 This family-owned business, located in the charming town of Elkins, Arkansas, has been handcrafting cabinets for Buffington Homes for the past five years. In an age of mass production, cabinetmakers like Justus are producing lasting work designed to be appreciated for many generations. And, if you're the proud owner of a Buffington home, you can testify to the stunning work of this talented team.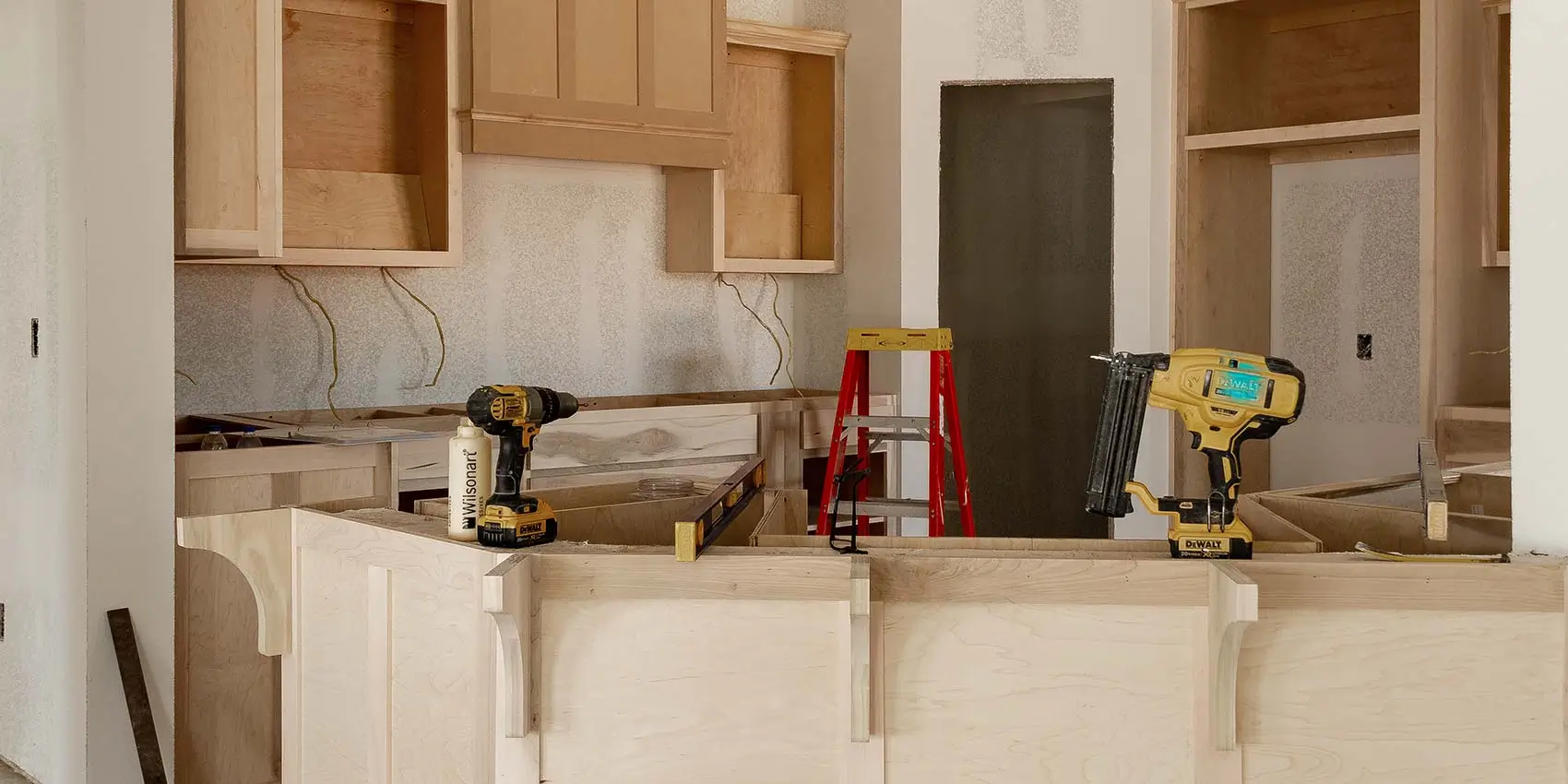 Meeting the Craftsmen

Justus Cabinets started back in 1985 when Jim Justus was building his own houses. His son, Jason, spent a lot of time around the shop watching and admiring his dad's craft. Over the years, he learned the ropes of woodworking and knew that one day he would run the business. When Jason graduated from college, that day arrived. Today, it's one of the most premier cabinet shops in Northwest Arkansas.

"Our shop has grown tremendously over the last few years, and Buffington is a big part of that. We continue to grow to keep up with demand, and we take great pride in installing our cabinets on time with the same level of quality as day one," Jason said.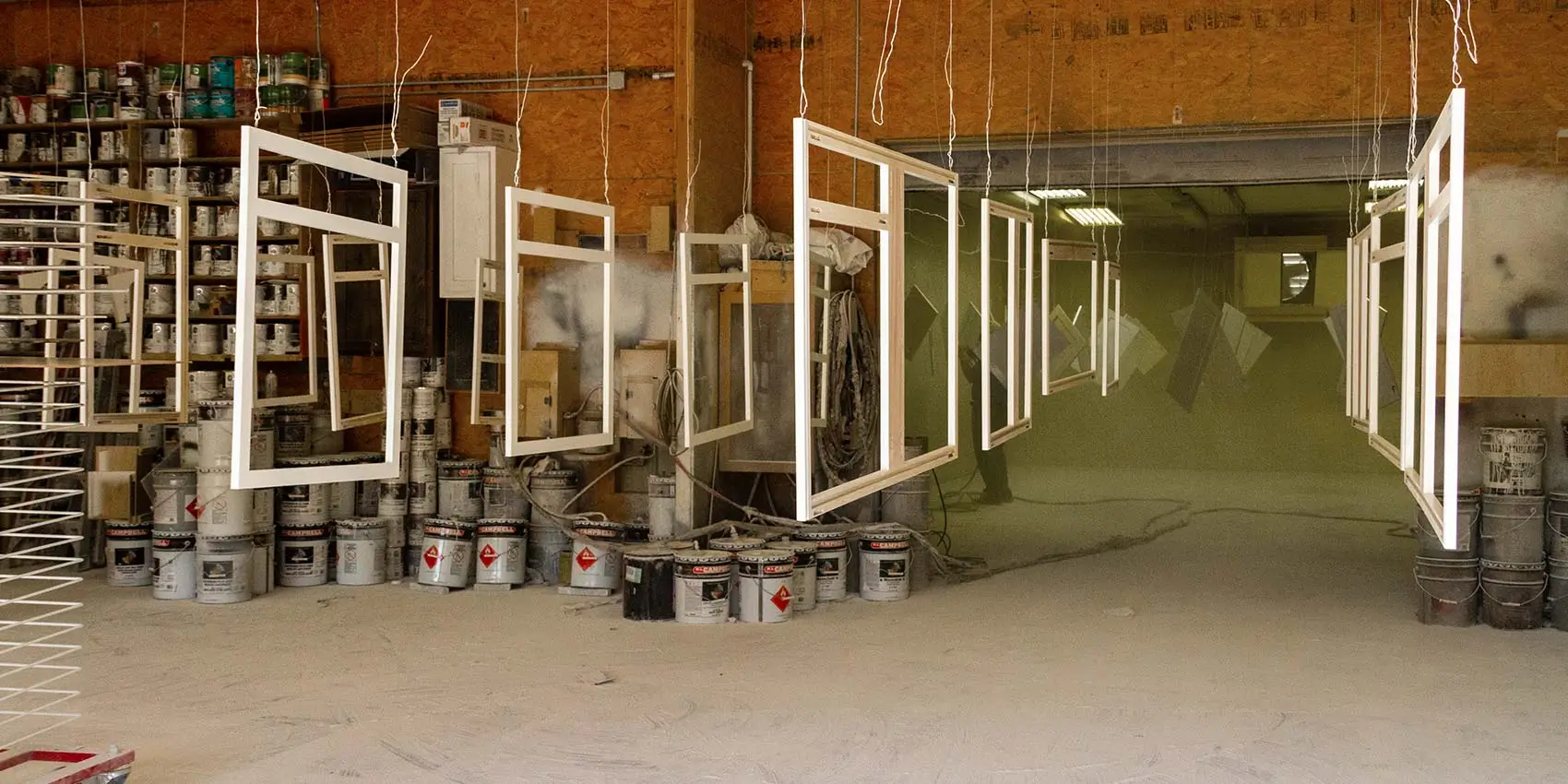 Making it Official

The introduction to Buffington Homes came through professional connections. A cabinet maker in Mountain Home, as well as a local granite supplier, both recommended Justus Cabinets to Mike Lamberth, owner of Buffington. Once Mike visited the shop, saw the quality of work being produced, and discussed the pricing, they shook hands on working together.

Mike remembers, "When we were looking for a local cabinetmaker, I visited several shops. I was impressed with how clean and efficient Justus Cabinets was compared to the others. That was several years ago. Jason has managed to keep growing his business, while maintaining the same quality and organized approach as the beginning. He's a great trade partner for us!"

The first homes built with Justus Cabinets were in the communities of Waterford and Belclaire in Fayetteville. Eventually, they grew to become the exclusive cabinetmaker for all Buffington Homes. And to date, Justus Cabinets has worked on more than 600 Buffington Homes across Northwest Arkansas.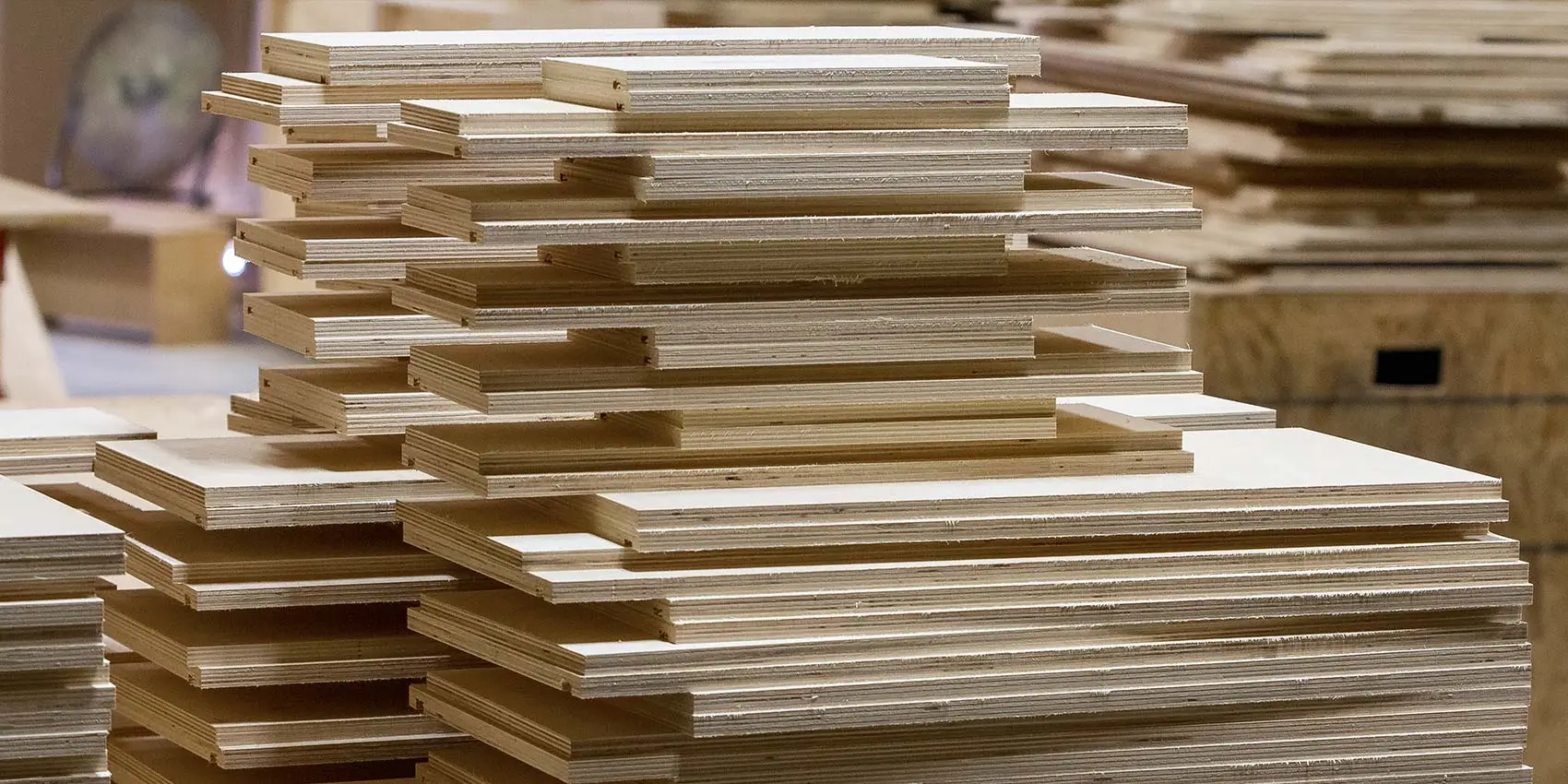 Keeping Business Close to Home

The decision to work with local trade partners is important and intentional for Buffington. We believe in supporting local businesses because this is where we live and work – and so do all of our homeowners. Mike added, "When we utilize regional partners, those tax dollars are spent and invested here at home. This adds to the health of our local economy, which is good for all of us."

Another benefit of hiring local partners is a higher level of trust and accountability that comes with proximity. And, we certainly get both with companies like Justus Cabinets.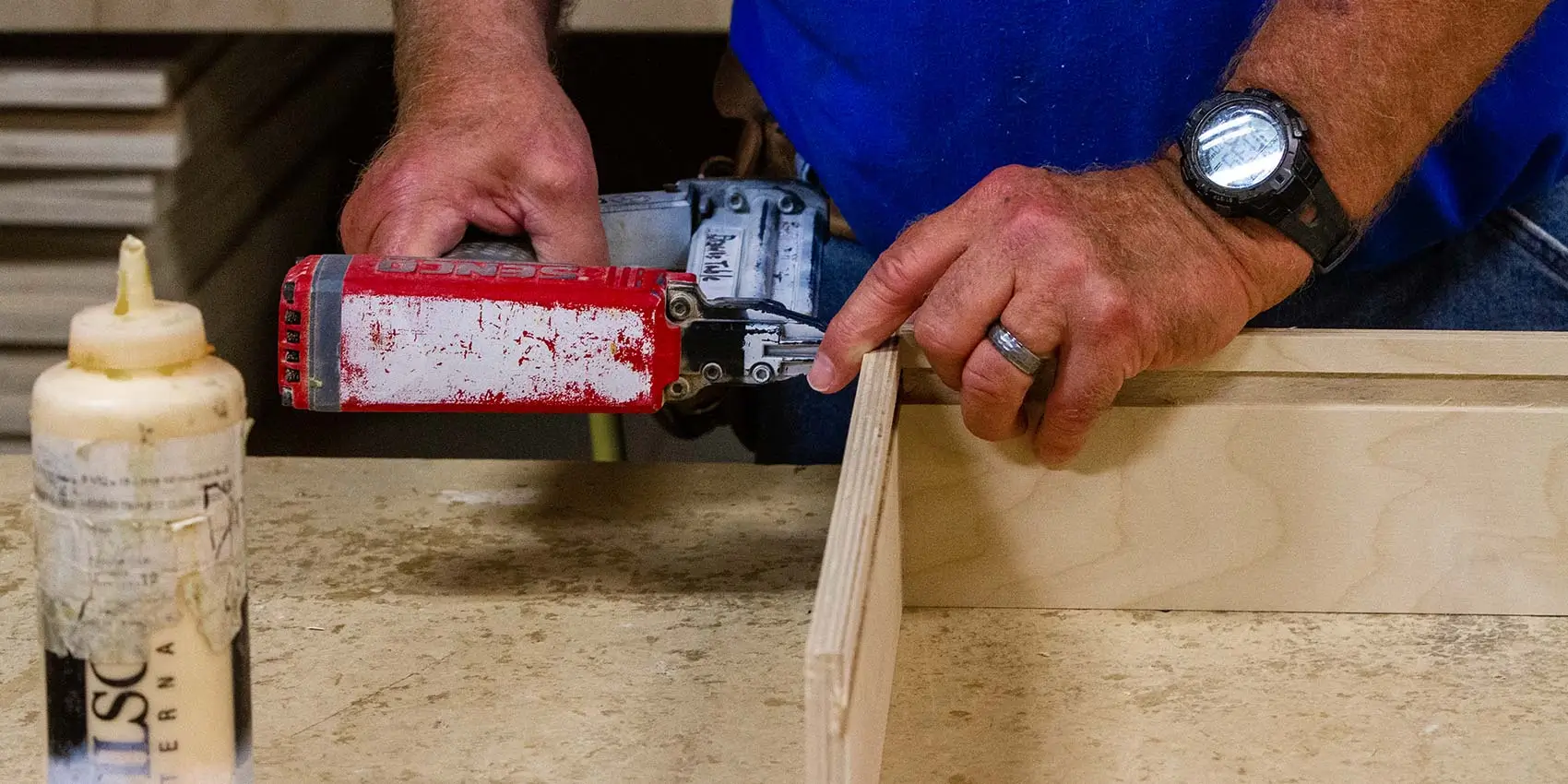 Building with the Best
When we asked Jason what a Buffington homeowner can expect from his cabinets, he responded, "Families can expect to have quality cabinets from an established company that stands behind their work. If a service issue arises, we take care of it as soon as possible. We're local craftsmen using high-quality materials with great attention to detail."
You can't ask for much more than that. And, we're honored to have best-in-class trade partners like Justus Cabinets on our team. It's companies like this that help us deliver on our promise of building quality homes at affordable prices here in Northwest Arkansas.
If you want to see some of our beautiful, finished cabinets, visit the gallery on our
design studio page
. And if you're in the market for a new home,
this is the place
to begin!