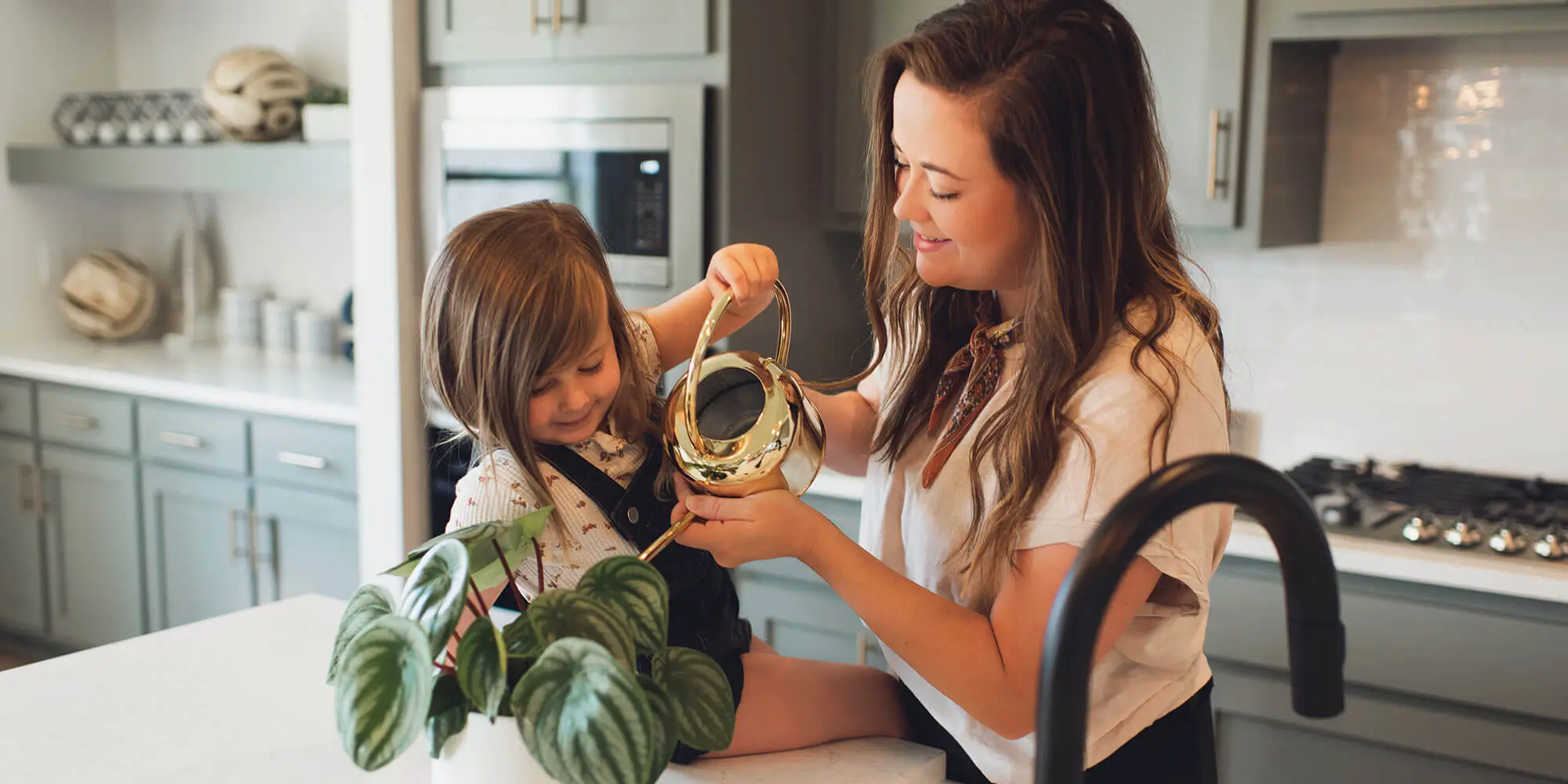 Plants make people happy. It's as simple as that. And, they've been bringing joy to people for centuries. As a fun fact, indoor plants can trace their beginnings to Ancient China and the hanging gardens of Babylon. It wasn't until the Victorian times when central heating was invented for homes that houseplants became a "thing."
While the fashion for houseplants isn't a new concept, the interest in greening our homes has recently experienced a massive boost in popularity. Given that plants help purify our air, reduce stress, cultivate joy, and allow people to nurture something without an overwhelming amount of responsibility, it's no wonder plants are flying off the shelves and into more sunrooms, living rooms, and kitchens these days.
We're Completely On Board
At Buffington Homes, we adore the houseplant craze and love building homes with open spaces and plenty of natural light so plant babies can thrive. We recognize that our expertise lands in the homebuilding space, so when it comes to sharing advice on houseplants, we turned to a local expert at All Things Kindred.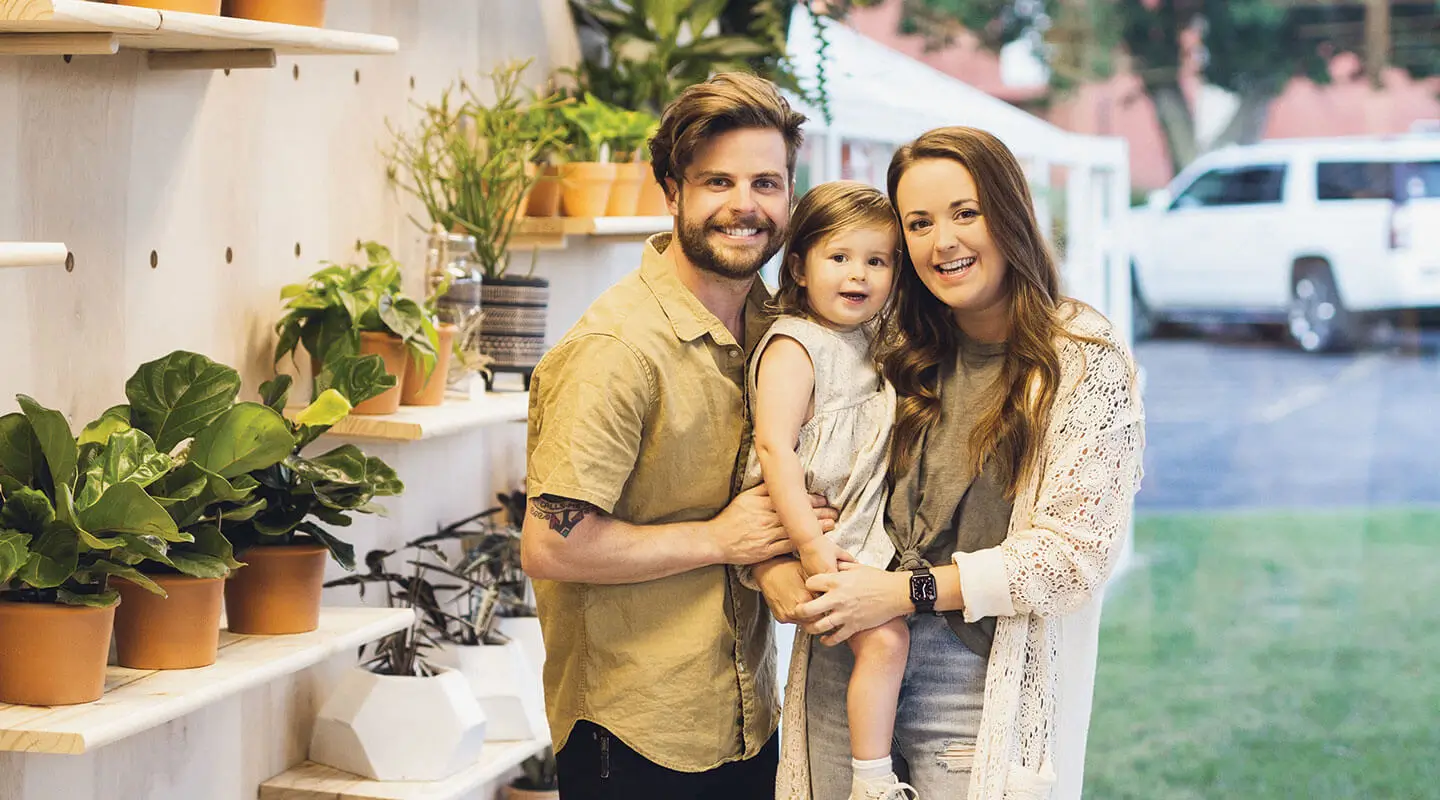 Get to Know All Things Kindred
Nick and Samantha Daniels opened All Things Kindred in September of 2020 to provide Northwest Arkansas with beautiful tropical plants and thoughtful home decor. Located in historic downtown Rogers at 425 West Walnut, the store has a charming aesthetic that would inspire an Instagram post and a shopping spree. In fact, if you love plants, you're almost guaranteed to have a kindred connection to this lovely store.
In addition to vibrant greenery and vibey decor, the space includes a studio for Samantha's floral design business, Kindred Blooms. And, on major holidays, customers can purchase fresh stems from the flower bar.
Outside of their store location, you may have seen their plants on HGTV's local show, Fixer to Fabulous. They have had the pleasure of working with Jenny and Dave Marrs on staging their homes with live plants when they can.
We recently reached out to Samantha, and she was kind enough to offer her best advice on houseplants. Here's the rundown of our exchange.
Buffington: What are a few benefits of owning houseplants?
Samantha: Aside from just looking ridiculously good, plants serve to purify the air around us. They have been proven to boost your mood, productivity, and creativity. Plants also bring life to an otherwise sterile area in a home.
We're big fans of the transformations that come from filling a home with houseplants. Working with Fixer to Fabulous, many of the homeowners have decided to purchase the plants after the reveal of their homes. Plants help make a home look cozy and lived-in. We believe the best finishing touches to a beautiful home with carefully curated furniture is an array of houseplants, big and small!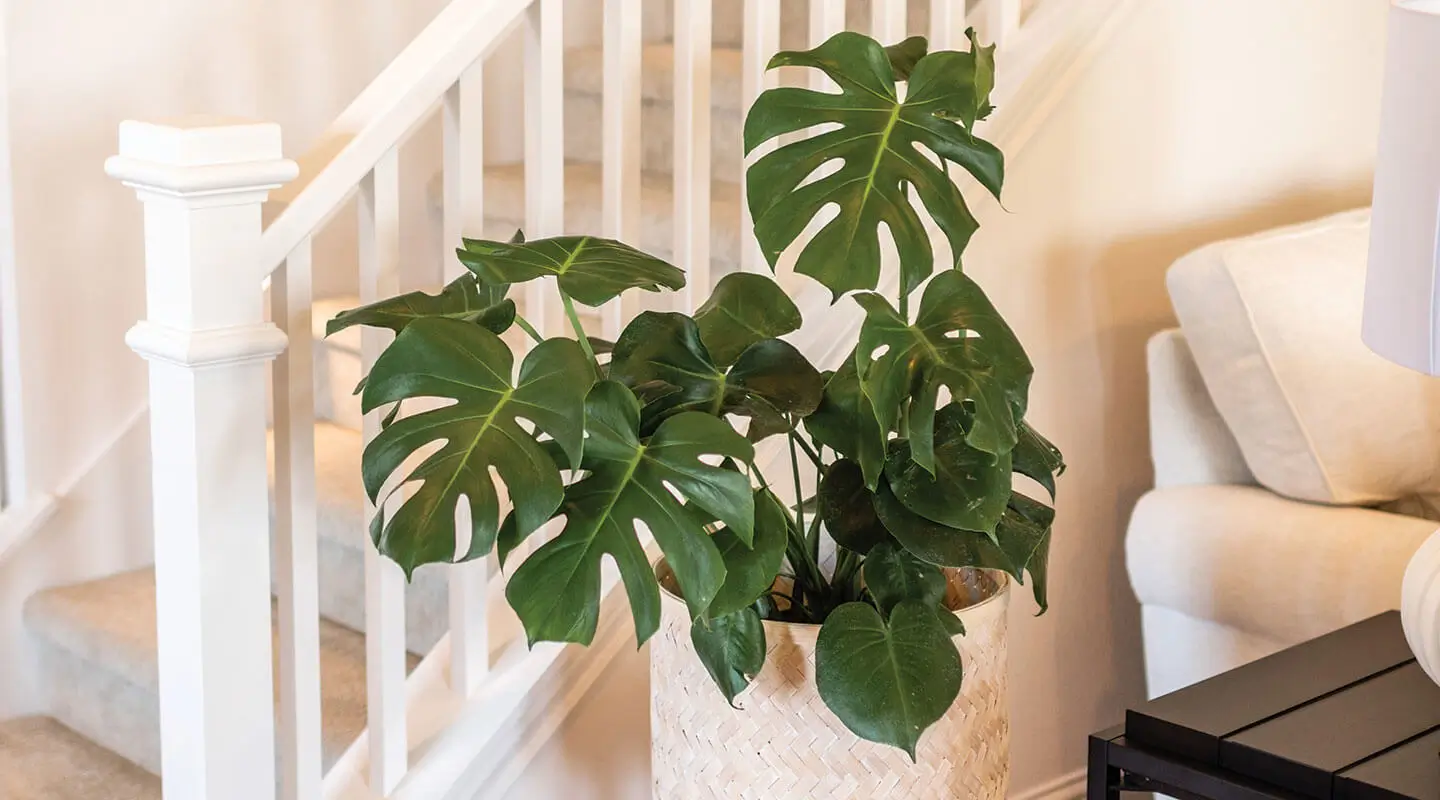 Buffington: How important is direct sunlight for indoor plants?
Samantha: Most tropical plants (monstera, philodendron, etc.) thrive in bright but indirect light. Much like our human skin burns when exposed to too much direct sun, the leaves of plants can sunburn as well. There are a few plants that, in their native habitat, thrive in a dry/desert setting and thus can tolerate direct light. An example of these plants would be the Sansevieria, ZZ plant, and of course, succulents.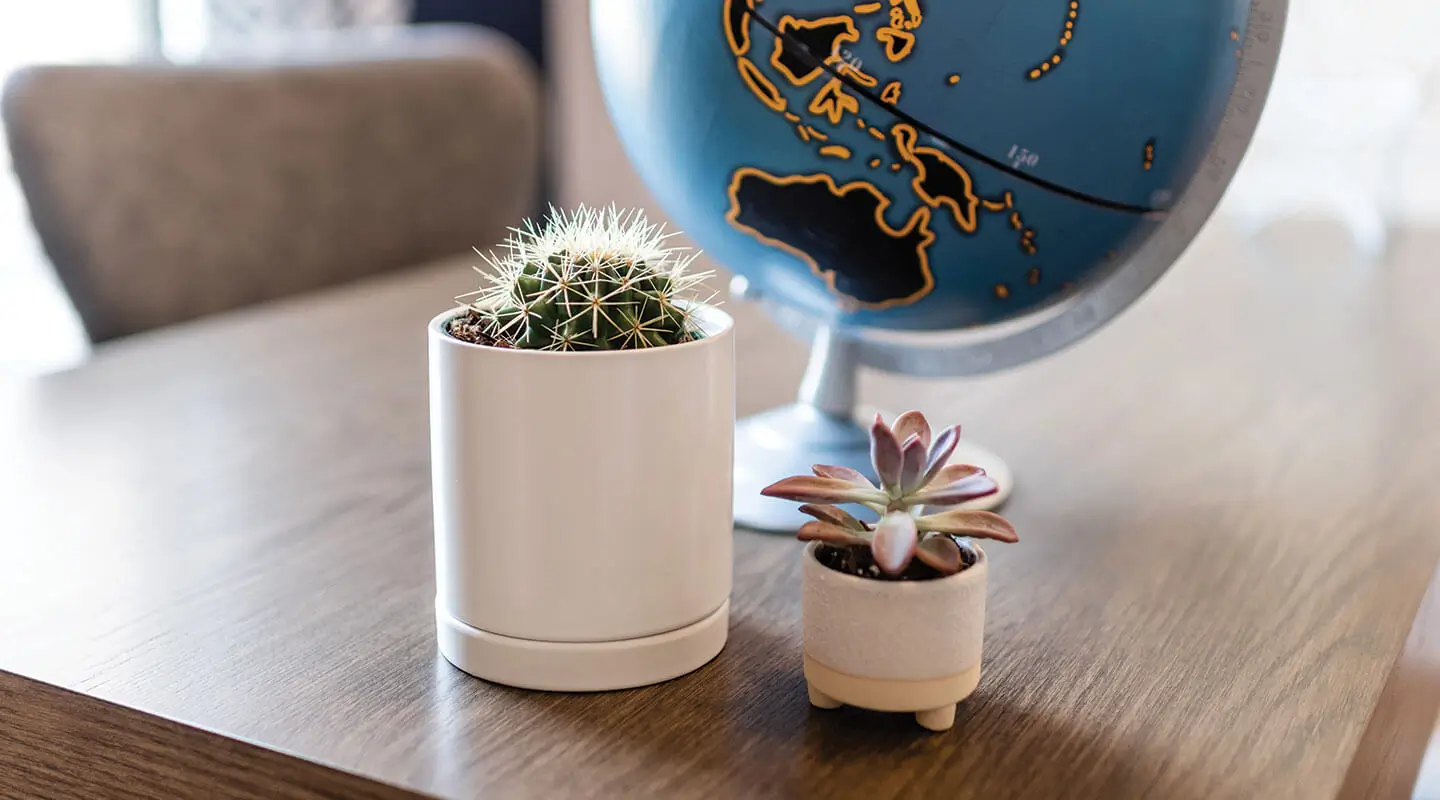 Buffington: Do certain plants grow better in certain rooms of a home?
Samantha: Plants like the beloved Fiddle Leaf Fig don't like drafty areas near an air vent or close to a door that opens and closes. They're pretty finicky and require close to perfect conditions to thrive outside of their natural environment and in our homes.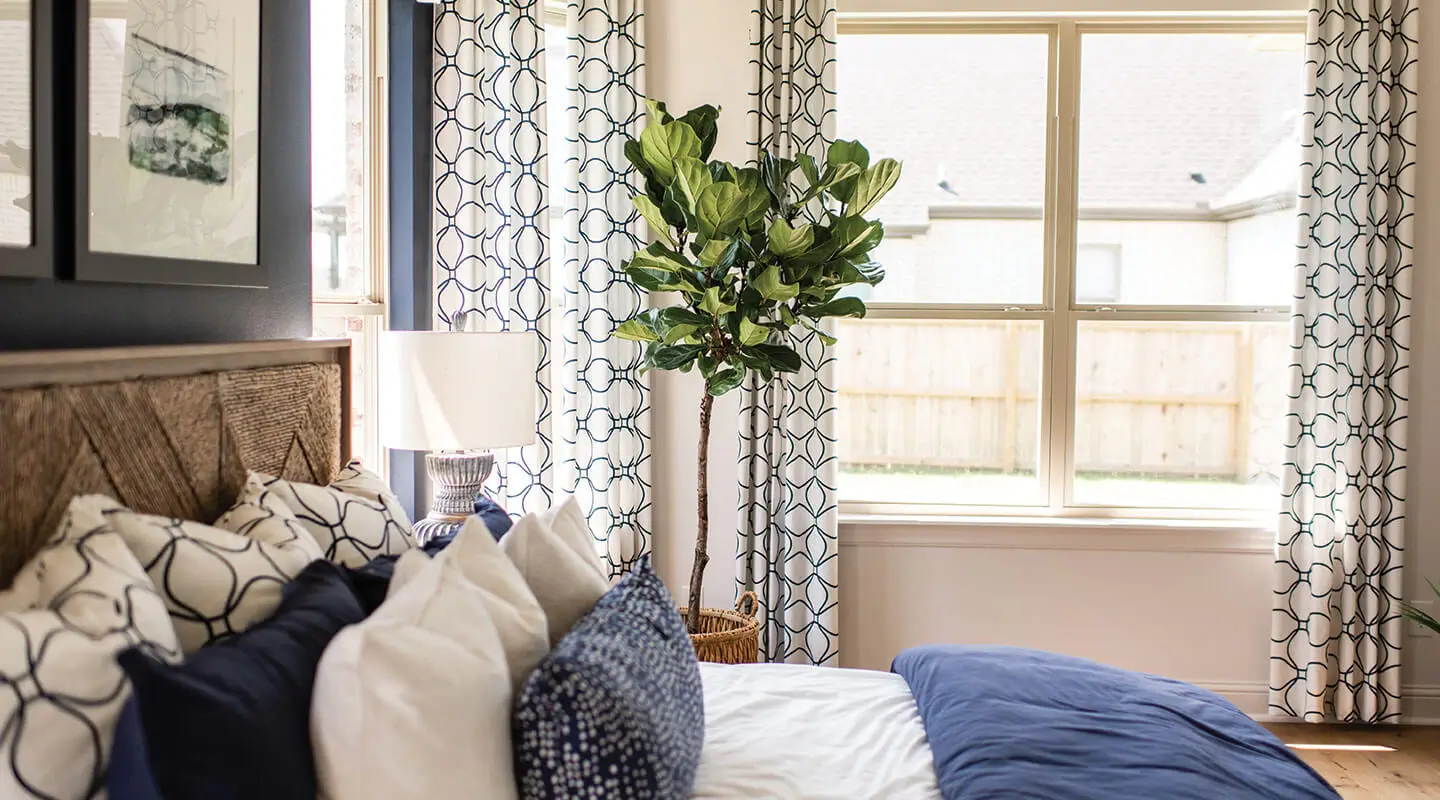 Buffington: What are the easiest plants to care for if you're a beginner?
Samantha: If someone comes into our shop for the first time and says they kill everything they touch, we steer them toward a Sansevieria, ZZ, succulent, or Pothos plant. These plants tend to be considered easier plants because they require less water and like to dry out in between waterings.
Buffington: How do you encourage someone who feels intimidated by caring for plants?
Samantha: Many who enter our store want to be better with plants, but they feel defeated because they have killed a plant in the past. We try to instill confidence in new plant parents by talking them through their home's specific lighting and encouraging them to research whatever plant they end up purchasing.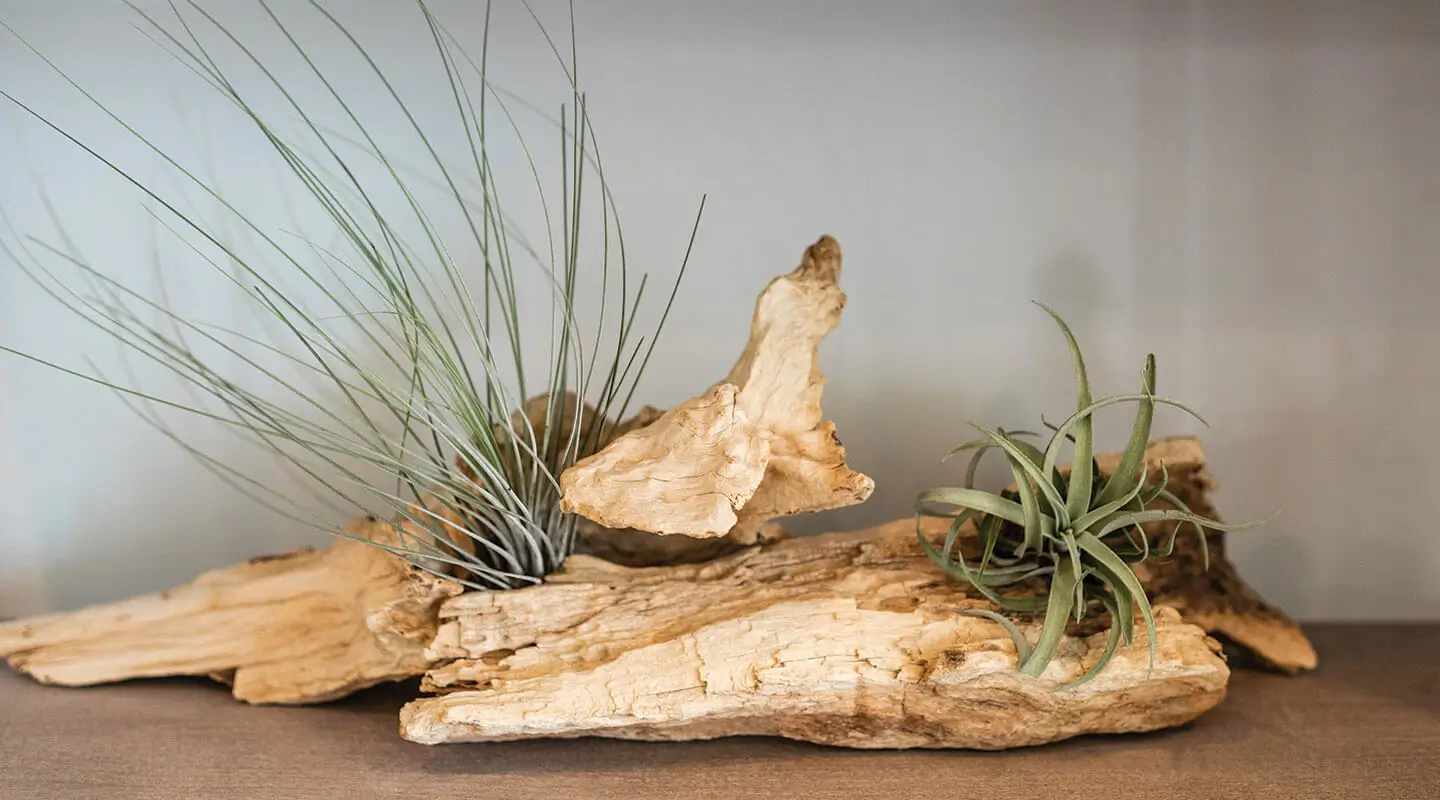 Buffington: What are some of the most common mistakes people make with their plants?
Samantha: Most people tend to overwater their plants. We highly recommend researching the needs of your plant. There is no such thing as a watering schedule, especially if you have a variety of plants. Some plants like to dry out in between waterings, and some need the soil to stay moist constantly. When watering, you should water a plant thoroughly, allowing the water to run out of the drainage holes but never let it sit in water.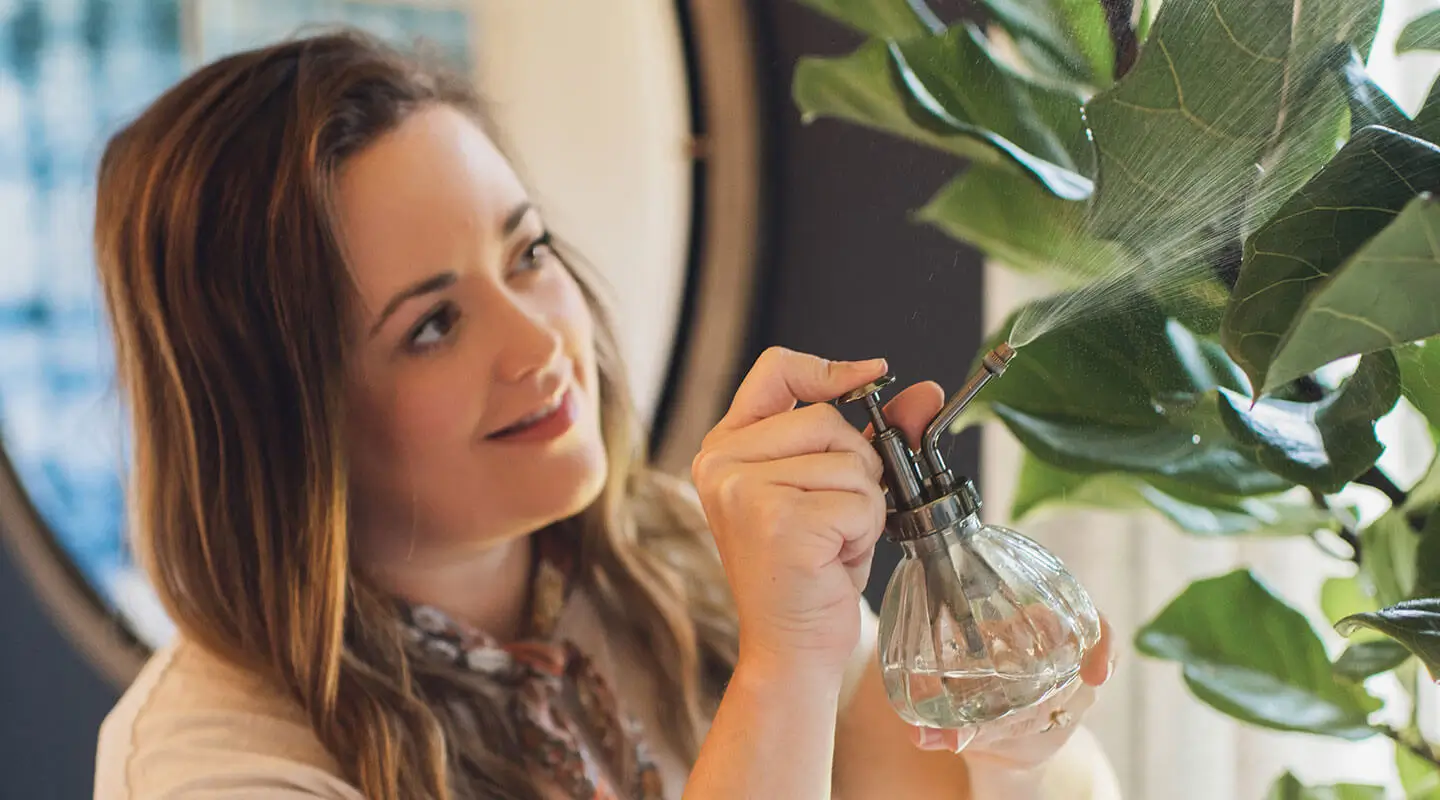 Buffington: How can you tell if you're buying a quality plant or not?
Samantha: If a plant has obvious new growth or light green leaves, it's a good sign that it is a healthy plant. We are very particular about the plants we sell. The same cannot always be said for plants from big box stores. It's likely those plants have been neglected or overwatered because each plant in that nursery has a different need.
Buffington: Do pots make a difference in the overall health of a plant?
Samantha: Cute pots are all the rage, but all plants will do better if they have drainage holes. For this reason, when selecting pots to carry in our store, we make sure the nursery pot that the plant has been growing in can slip into the pot. Most of the pots we carry do not have drainage, so we recommend taking the plant in its nursery pot out and water in the sink or shower and put it back in the pot once it has dried up a bit.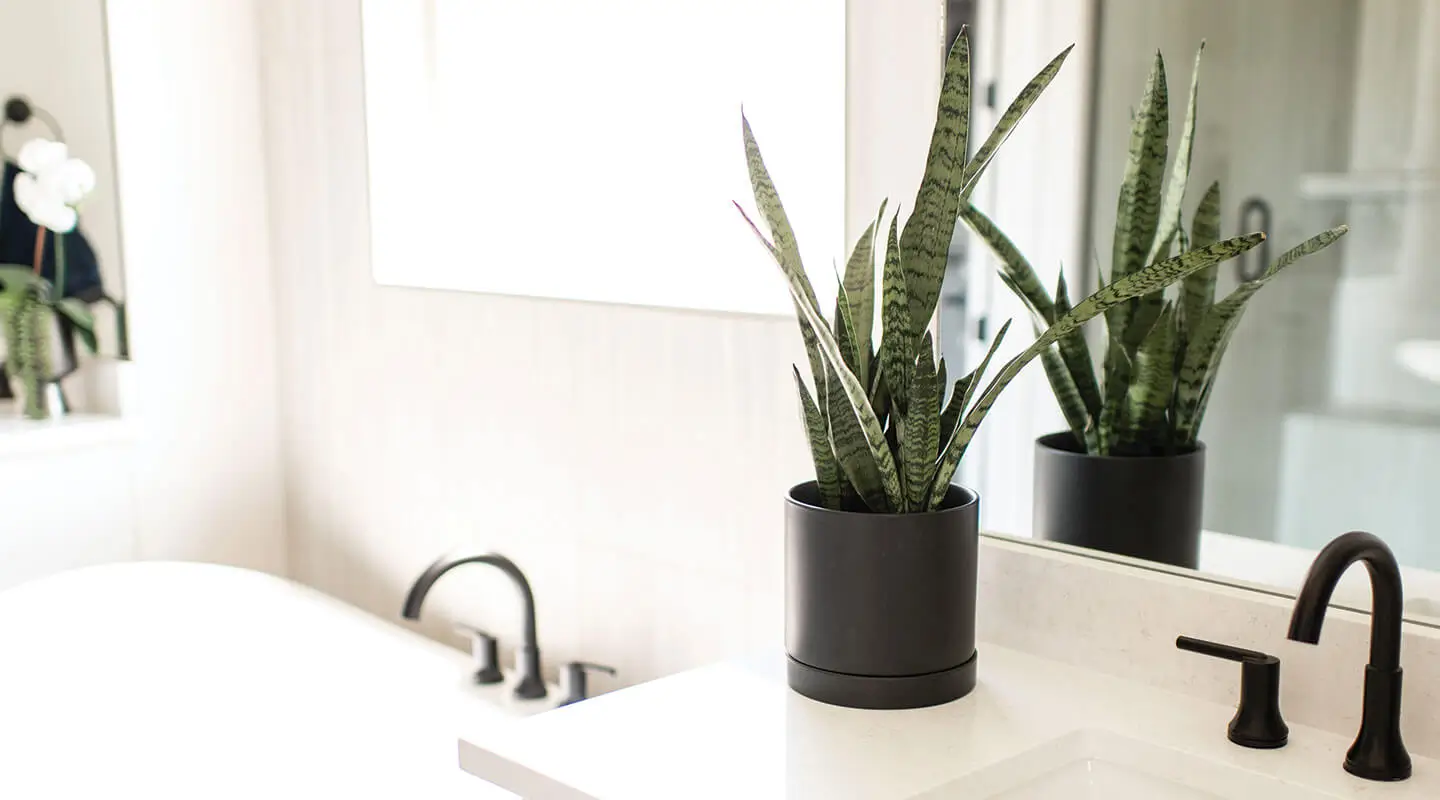 Buffington: What are some decorating trends that beautifully incorporate plants?
Samantha: We are loving plant stands right now. Elevating larger plants and allowing them to occupy otherwise empty corners brings so much life into our homes. Hanging plants have the same effect and draw your eyes up, and who doesn't love a trailing plant?! We're also currently in love with Alocasias. They start small and can grow leaves to be bigger than your face. They're a fun plant to grow in a home.
Special Thanks!
Huge thanks to Samatha Daniels. We hope you've enjoyed her wisdom as much as we have. If you're looking for new plants, pots, or beautiful home accessories, be sure to visit All Things Kindred and support this awesome local business. And, if you're in the market for a new home, we'd love to help you build one. Simply start here!