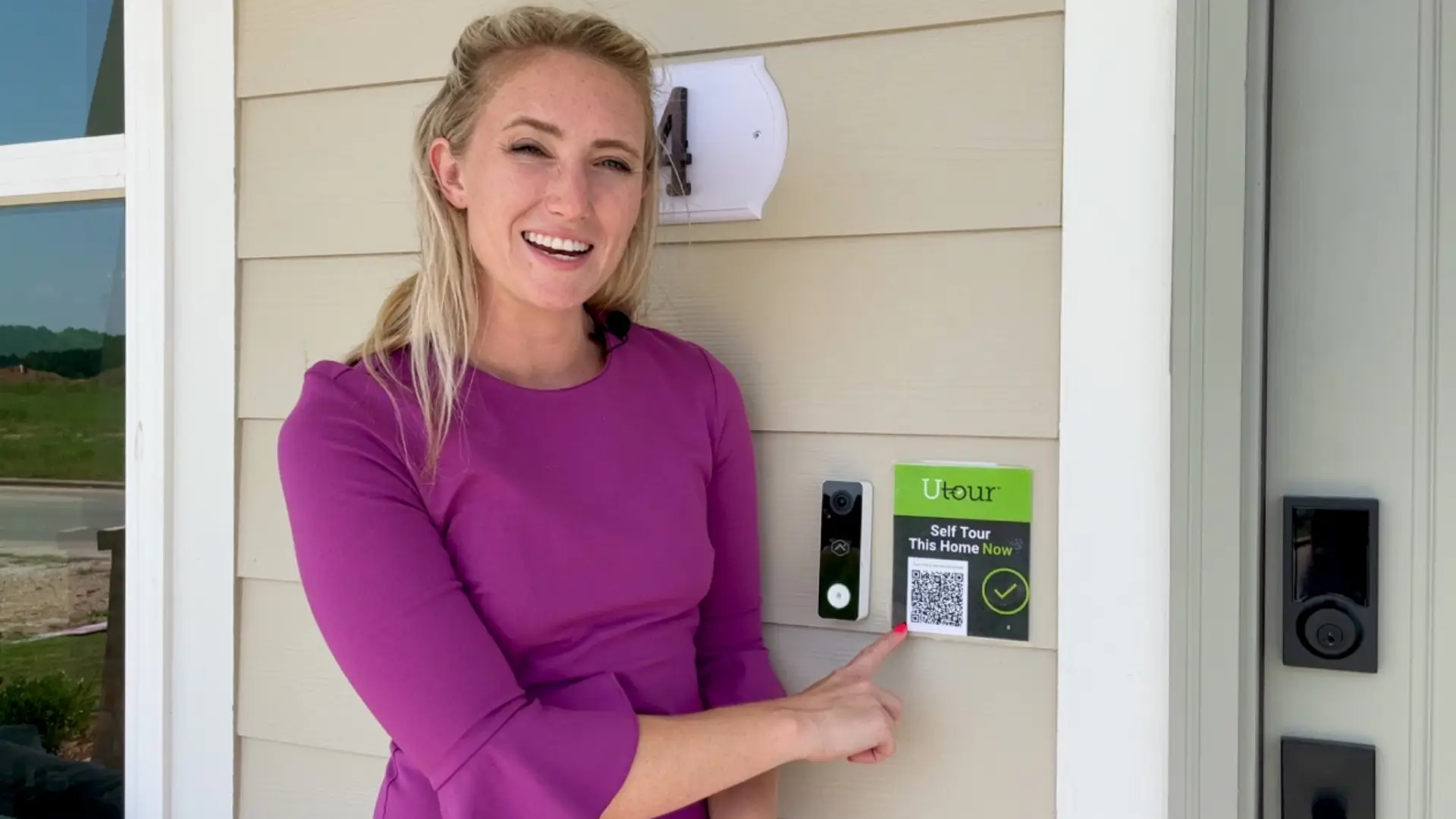 At Buffington Homes, we believe building a life you'll love starts with finding a home that truly fits your needs and desires. That's why we're excited to introduce a new service that makes discovering your dream home easier and more convenient than ever before. The service is UTour!
The UTour Experience
Our partnership with UTour allows us to provide the industry's most robust on-demand self-tour solution, giving you the freedom to enjoy interactive, self-guided tours on your schedule. Whether you prefer the early morning light or the tranquility of late evenings, you can now explore our model homes at your own pace.
The convenience of not having to schedule a tour, the ease of accessing our homes at any time, and the ability to tour a home without feeling even a twinge of obligation make this an ideal way to shop for a home.
Select a Home to Tour
To begin, visit our website or explore our integrated listings on platforms like Zillow or Realtor.com to discover a Buffington home available for self-guided tours. Alternatively, if you're on-site at one of our communities, look for the UTour signage in front of our model homes. From there, you can see below for quick step-by-step instructions to tour on your own terms!
How it Works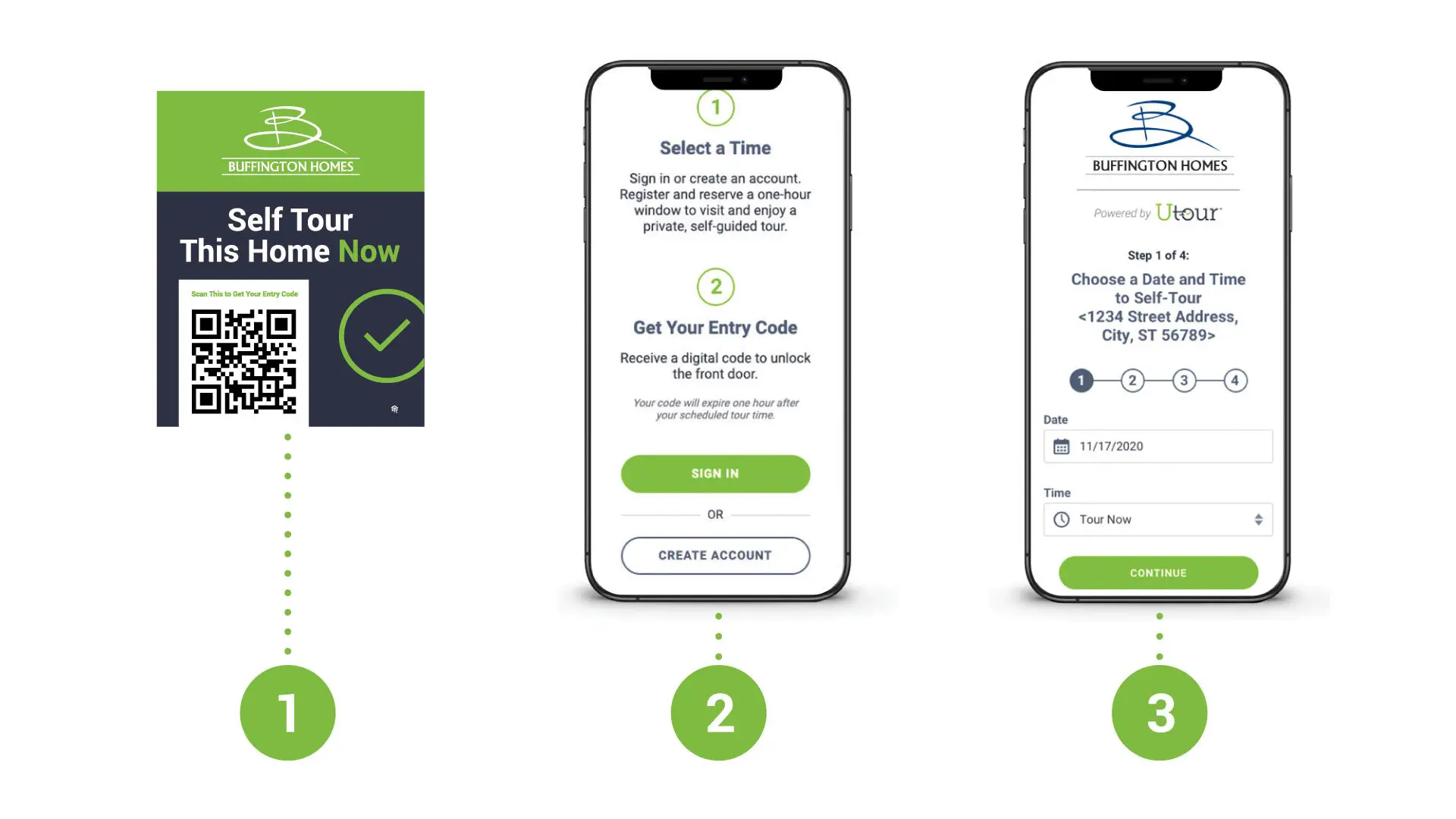 Step 1: To access the platform directly from our signs, aim the camera app on your smartphone at the QR code on the sign and open the link.
Step 2: If this is your first visit, simply click "Create Account." Repeat visitors can log in with their email address and password.
Step 3: Select your desired date and time. You can also select the "Tour Now" time option to tour the home immediately.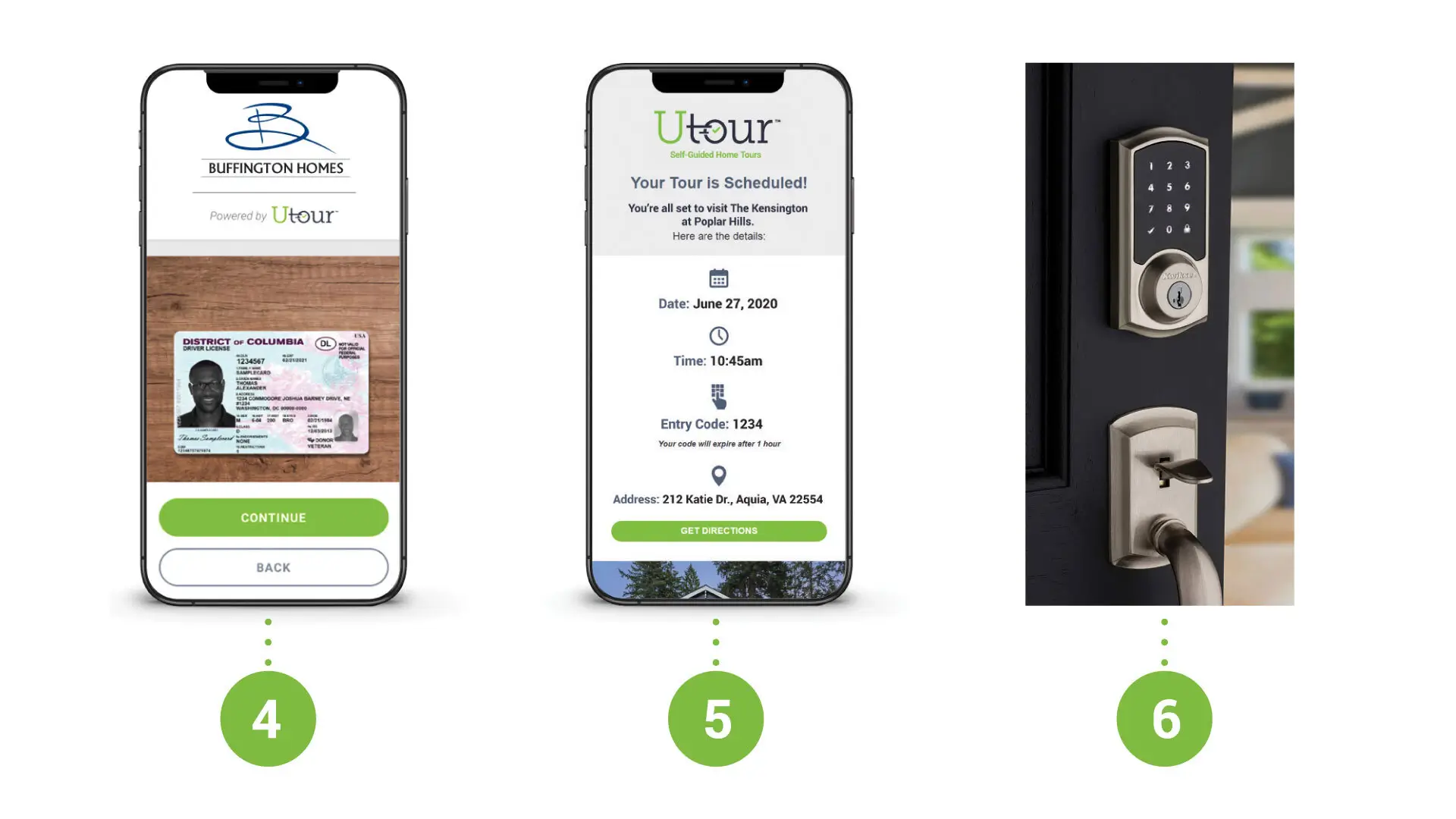 Step 4: Select your desired identity verification method: Credit/Debit Card or Driver's License. This identity verification is only required on your very first visit. Credit / Debit Card: Simply complete all information on the form. Your card is used for identity verification only — your card will not be charged. Driver's License: Follow the prompts to take a picture of the front and back of the license. Then take a selfie.
Step 5: Agree to the terms and conditions and you will receive your 4-digit entry code. Arrive at the home during your scheduled time.
Step 6: On the front door, hold your palm over the lock keypad to get the keypad out of sleep mode. Then enter your access code and click the checkmark (bottom left). Please ensure the door completely closes behind you when you enter and leave the home. Enjoy your tour!
What To Expect During & After Your Tour
Shortly after entering the home, you'll receive an automated text message introducing you to one of our friendly new sales agents. This message encourages you to contact them during or after your tour to discuss the next steps in finding the home of your dreams.
As your self-tour time concludes (30 minutes or 1 hour, according to your preference), your entry code and access will automatically expire. UTour will send automated reminder notifications, ensuring you exit the home at the scheduled time.
Once you've left the home, we encourage you to stay in touch! Tell us what you loved or what you're looking for so we can help guide you toward the home that's in your heart! Our team is here to make the process as easy and enjoyable as possible.
Take a Tour Today!
Are you feeling excited and ready to embark on your own UTour with Buffington Homes? Click on the link below to see a list of available homes:
Buffington Homes has been a locally owned home builder in Northwest Arkansas for more than 40 years. We pride ourselves on building affordable luxury homes that people can enjoy for years. As a potential new homeowner, we hope you find this innovative way to tour our homes convenient, stress-free, and fun. Here's to building a life you'll love, starting with a tour you'll adore!