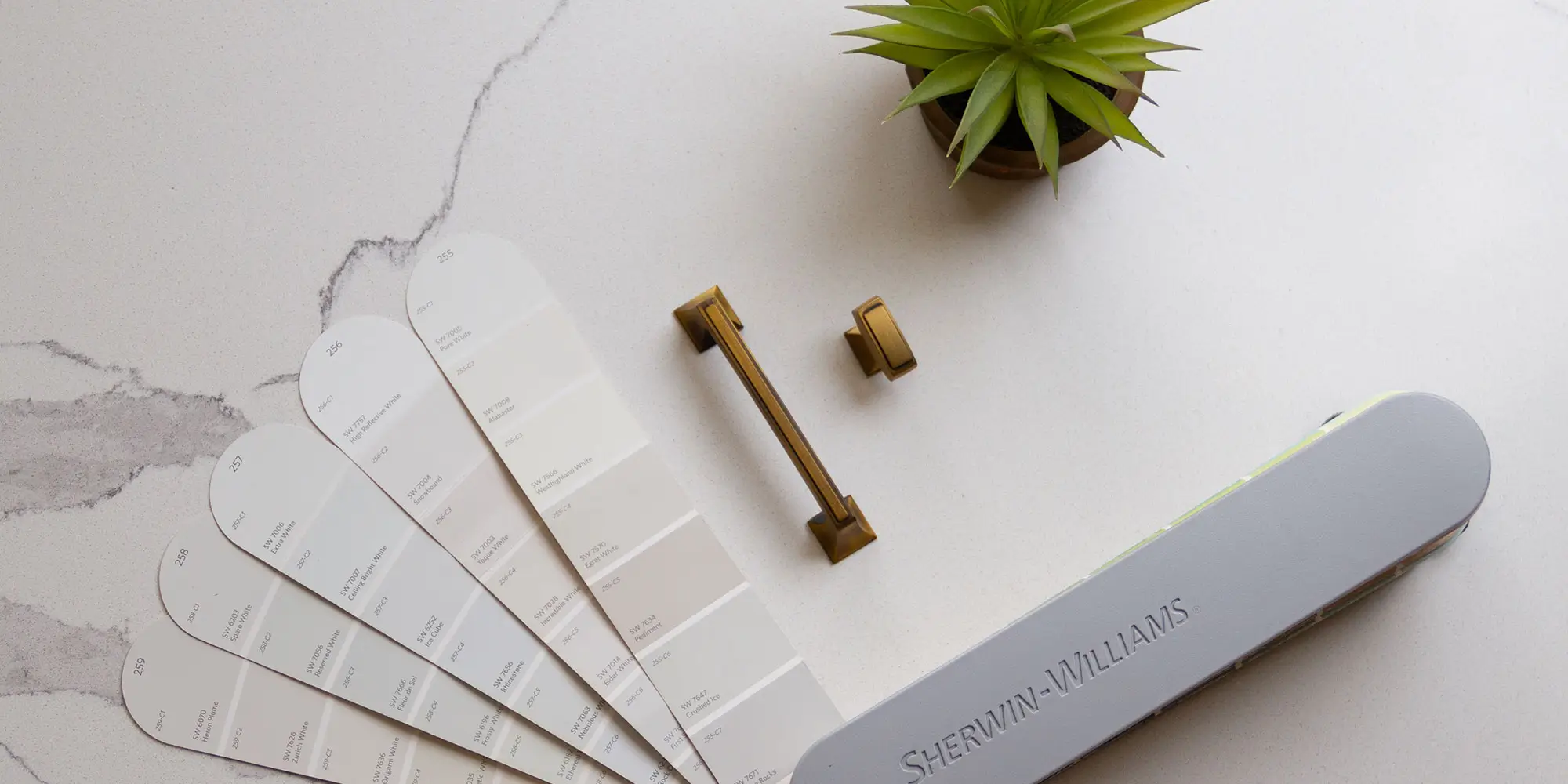 Whether you're building a home with Buffington or just looking for ways to refresh your current space, we have some of the hottest trends and most helpful tips to share with you. How do we have the scoop? Buffington Homes has experienced, accredited designers on staff to help our homeowners through the entire design process. This includes choosing wall colors, cabinets, countertops, and more. So, it's their job to stay on top of what's current. In addition to keeping up with national trends, they also spot local styles and recurring themes that help guide their recommendations for families living right here in Northwest Arkansas.
The ultimate goal is to design a home that is beautiful, comfortable, and reflects your personal style!
So, let's get down to business. We had a Q&A with one of our in-house interior designers, Allison Adams, to talk about everything from current colors to timeless trends. During the exchange, she revealed five helpful (and practical) tips for us to follow.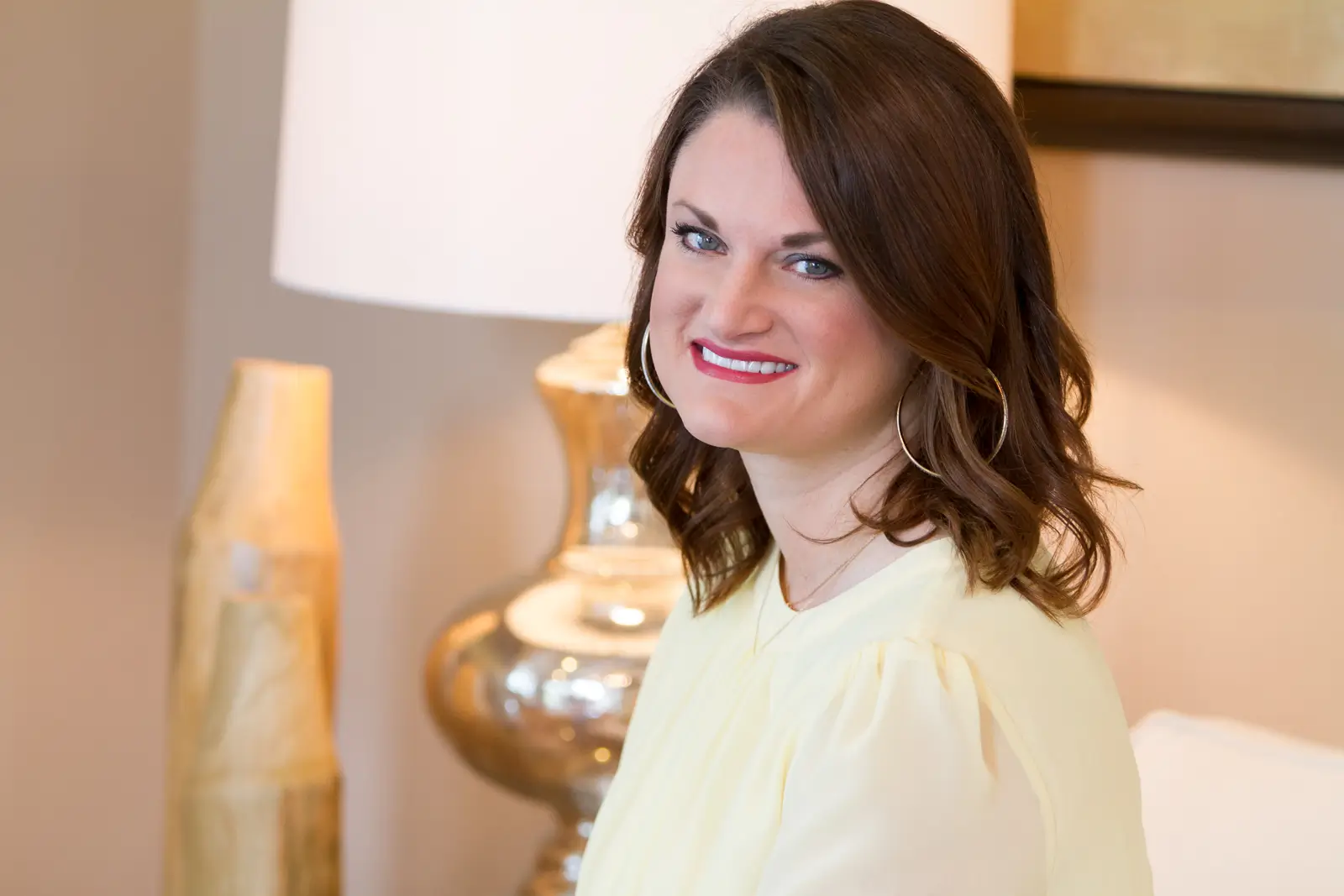 1. Starting with color. There are so many paint swatches and color combos to choose from, and it can feel overwhelming. What's the best bet these days?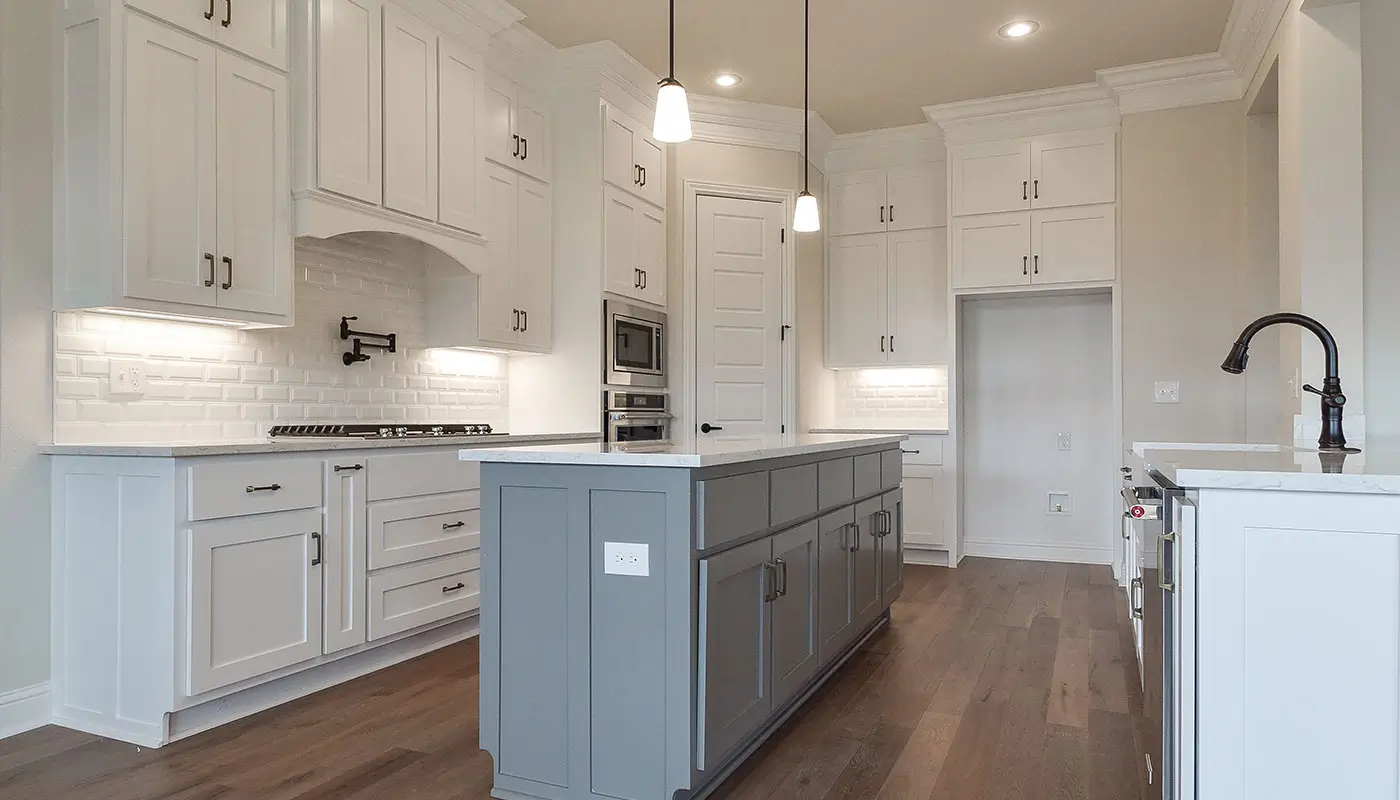 A huge trend we are seeing is white walls and trim, light wood floors, and dark accents to help create contrast. Homeowners are branching out and using a lot of black and jewel-tone accents, which is a lovely combination.
One of our personal favorites is painting kitchen islands a deep green while keeping the rest of the cabinets white.
Sherwin Williams Jasper
is our new favorite color for pulling off that look.


2. Thinking about a color palette for the whole house, do you have favorite colors for specific rooms?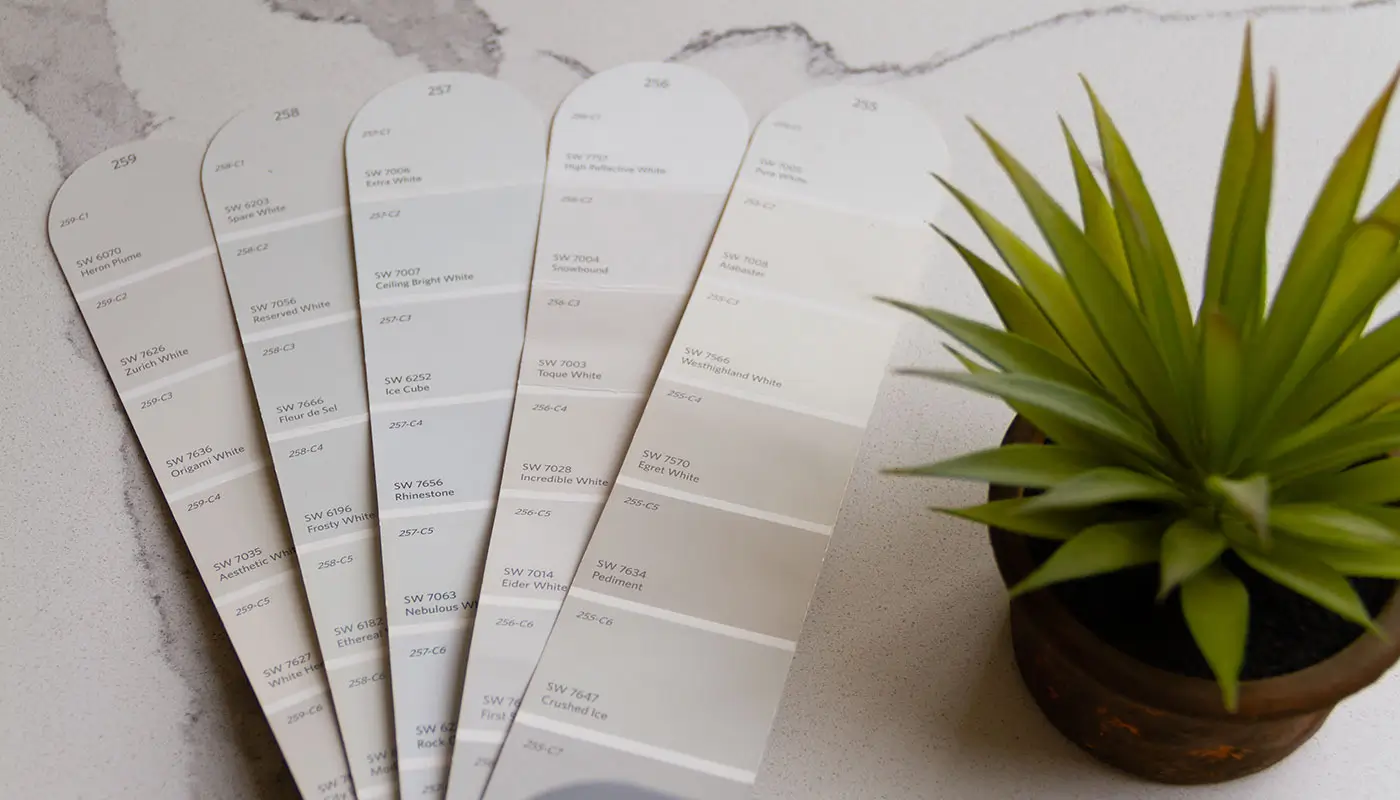 Typically, it's smart to keep all of the rooms in a home neutral. Choosing white or a light color is a great option, and using one consistent color on all of the walls keeps the house from feeling choppy or disjointed as you walk through the house. Rooms should easily flow from one to the next.
Let your furnishings, artwork, draperies, rugs, and other accessories show off the personality of your home. These things are easy to swap out when color trends or seasons change, while you keep the "bones" of the house a timeless treasure.

3. Fixtures and hardware can feel like the jewelry of a home. Just like fashion, it seems like there are more colorful options than ever before. What are you seeing more of right now?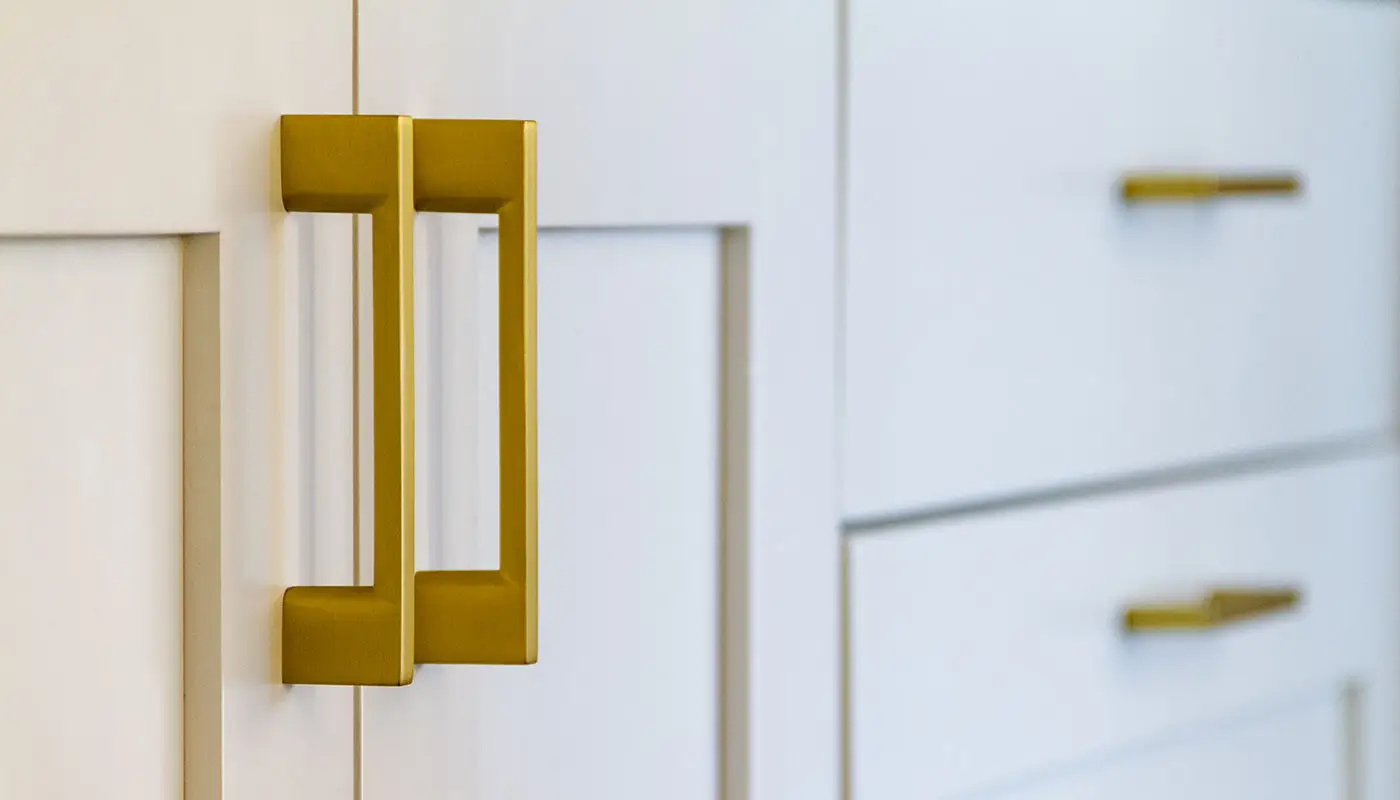 We're seeing both black and gold in plumbing fixtures, cabinet hardware, and lighting. Using black fixtures is a great way to bring in a darker accent color while using gold is a nice balance to either soften a dark color or blend in with lighter colors.
The decision on fixtures and hardware really comes down to the overall style you're trying to achieve. There are plenty of beautiful options available that can give your home a great look.
4. What about kitchen countertops and backsplashes? What materials and patterns are you seeing homeowners choose?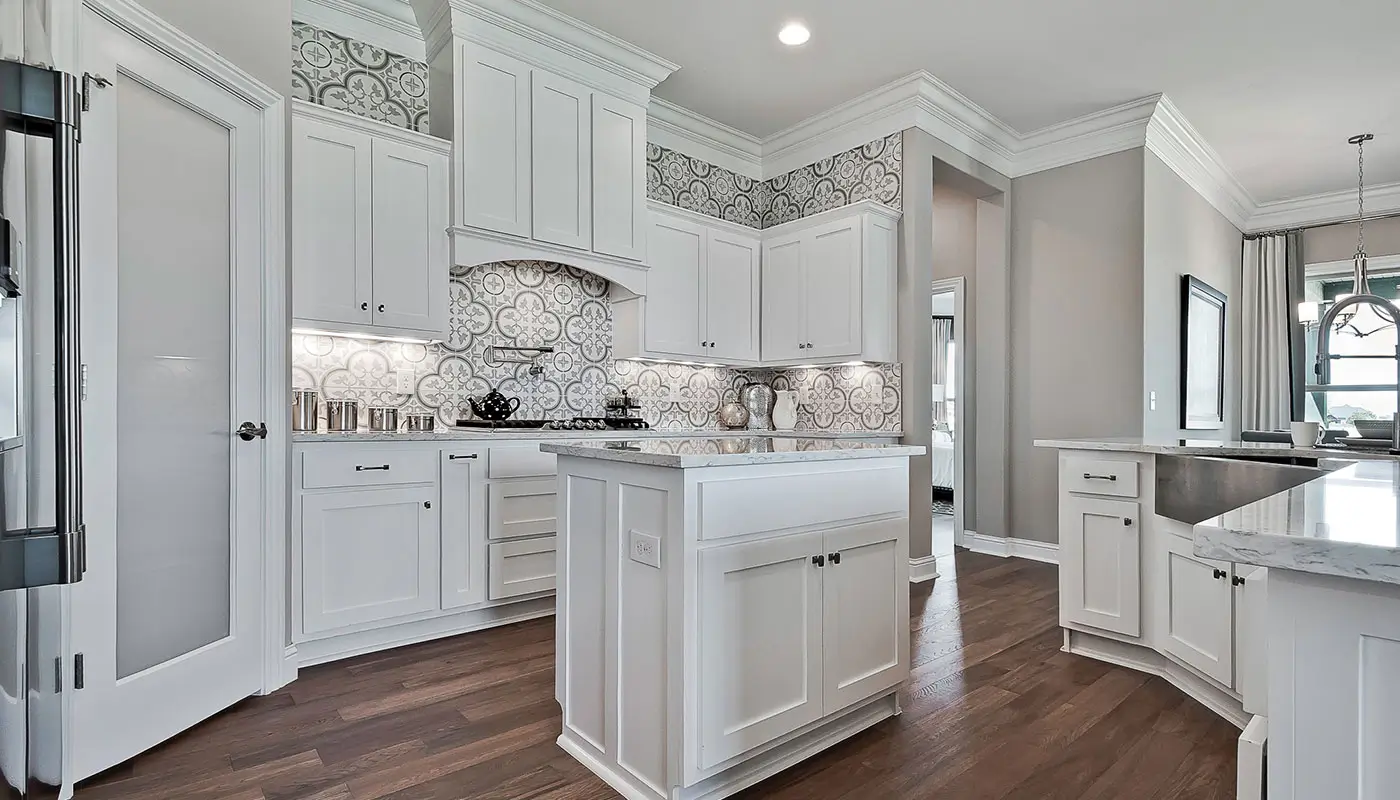 People are moving away from granite countertops and using more quartz. You can get a solid color and more consistency with quartz, while granite will almost always have a distinct pattern. We are using a lot of geometric and patterned backsplashes, so a solid countertop provides a good balance.
5. What would you consider to be a timeless trend where homeowners simply can't go wrong?
My advice for people wanting to keep a timeless look in their home is to keep it simple and consistent. Sometimes people think using different tiles, countertops, and paint colors in different rooms of their home will make their house look more interesting. It actually increases the risk of their homes looking dated in terms of style. You can't go wrong with neutral colors on the walls and leaving the trendy styles to your accessories.
***
Fun fact: All of these looks and design ideas are reflected in our newly updated design studio, pictured below!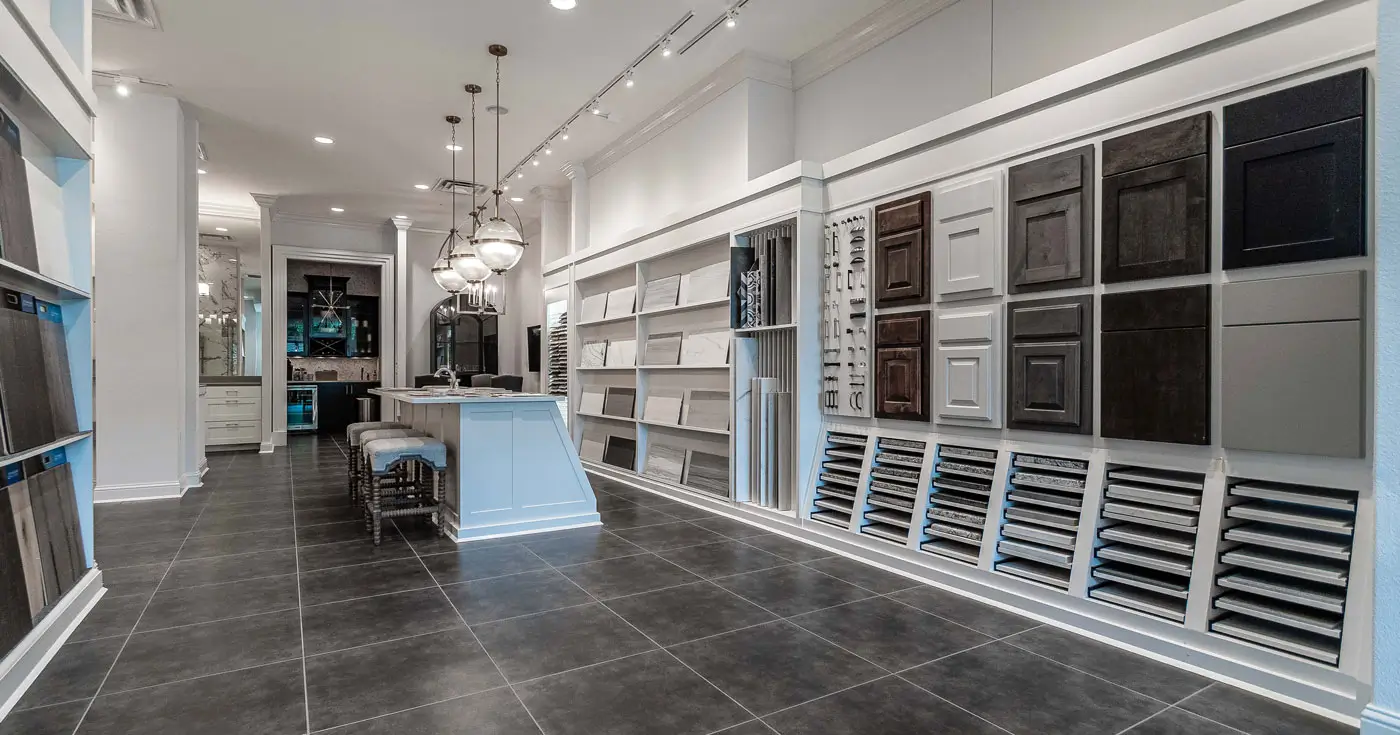 Have fun incorporating some of these design tips into your home. Special thanks to Allison for sharing her professional insights and recommendations. If you build with Buffington, you could have the chance to meet with her during your
design appointments
. Every homeowner gets a one-on-one consultation with a designer as part of our process. It's our way of making sure you have a relaxed and rewarding experience – and that you build a home you truly love.