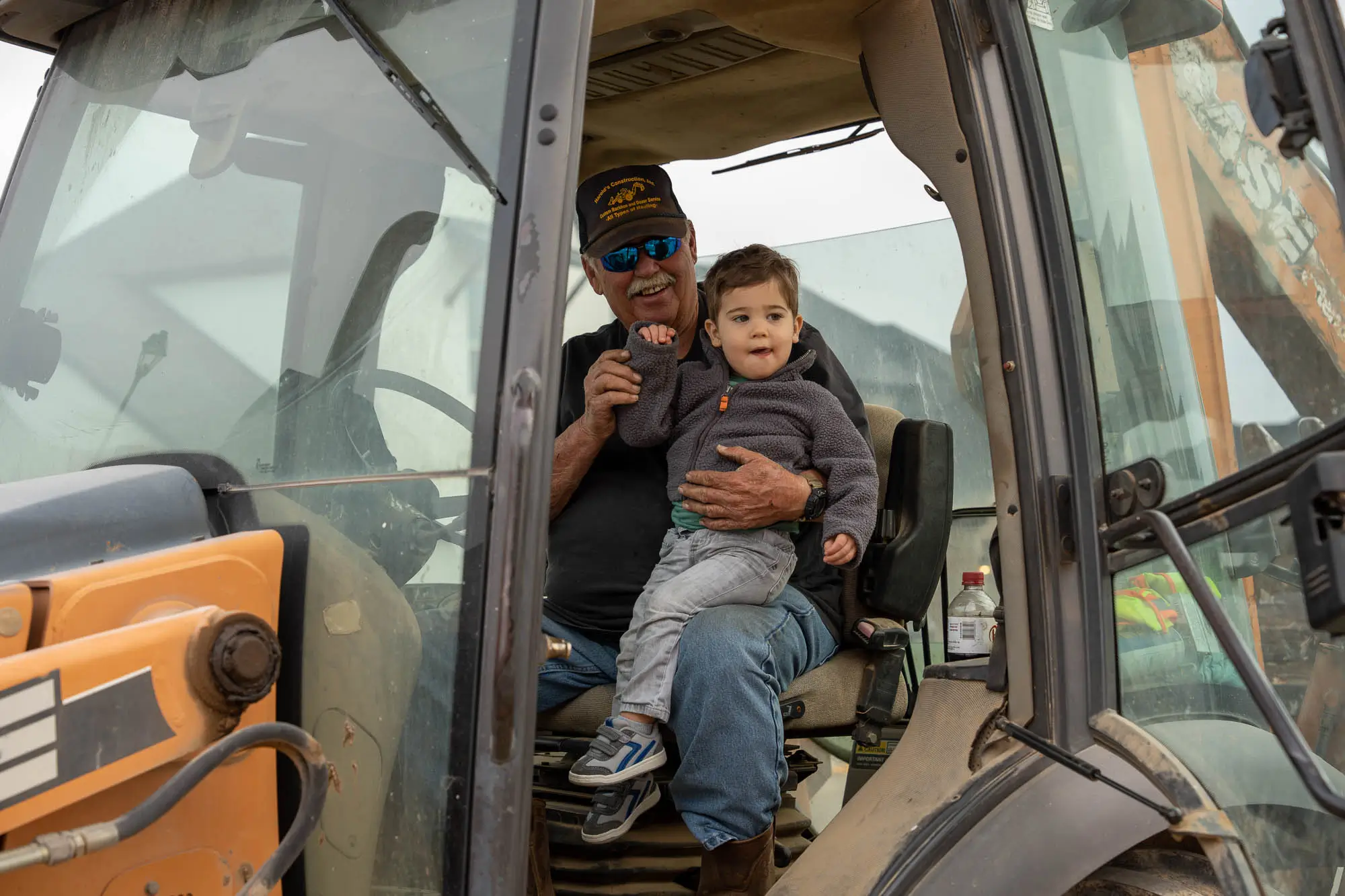 In the home building industry, some people have exceptional skills with an unwavering dedication to their craft. And occasionally, there's a gem who also has a heart of gold. That's Harold McIlvain, owner of Harold's Construction Inc. in Van Buren.
A Dedicated Dirt Worker
Harold has been a dedicated, hard-working trade partner with Buffington Homes for roughly 11 years. His specialty is dirt work, which is critical to getting our homes started and ensuring a solid foundation for years to come.
Harold's job entails preparing and leveling our construction sites. He operates heavy machinery, such as excavators, backhoes, and bulldozers, to clear the land and excavate the foundation. He ensures proper drainage by shaping and grading the terrain. He digs trenches for underground utilities. And he backfills and compacts dirt where needed throughout the build. It's tough work, but he's always up for the challenge.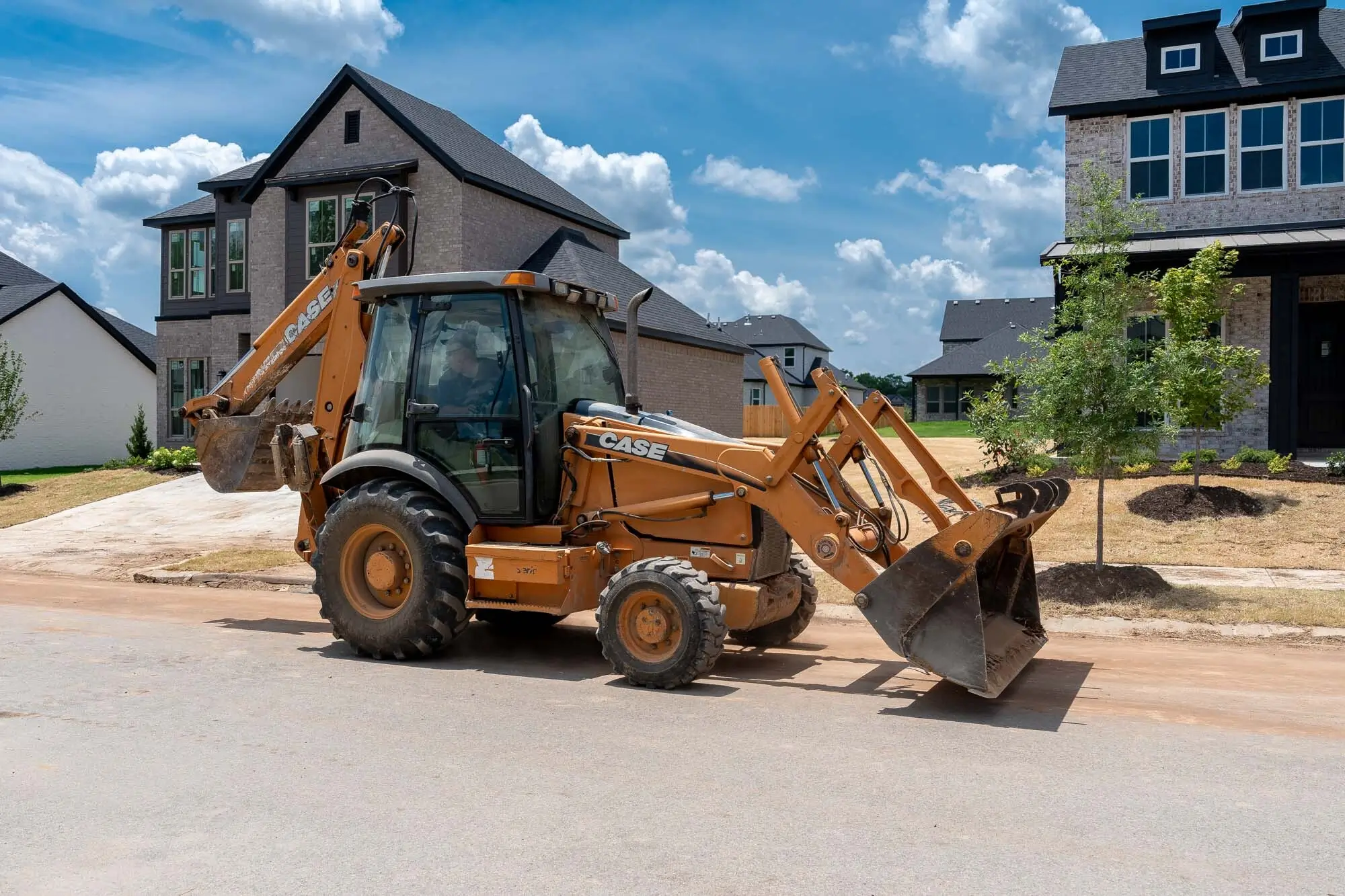 Wanting to spotlight Harold as an outstanding trade partner, we interviewed him about his work with Buffington and his take on life. Here are a few highlights from our conversation.
Driven by Common Sense and Compassion
In talking to Harold, one thing that's evident is he loves his job, and he views it as not only an important part of new home construction but also a way to keep the job site safe and clean. He mentioned that whenever he shows up to work, he leans on "a healthy dose of common sense to take care of the things that need to be taken care of." He shared an example of seeing debris in front of a garage, so he cleaned it up. When he notices uneven areas, he'll backfill the spot to ensure the safety of all trade partners. He's always looking after others.
At The Center of People's Dreams
When we asked Harold what he enjoys most about his job, he shared, "I love everything about it and can't think of anything else I'd rather be doing. In construction, I believe we're at the center of people's dreams. Building a new home is a big deal, and I'm honored to be a part of the team. Buffington has such good, friendly people, too. We trust each other, and it works out great for everyone!"
He continued, "I also just love being on my tractor or backhoe pushing dirt. I could be off for a day due to rain, and I miss being out on my equipment. I've always been this way."
"I also just love being on my tractor or backhoe pushing dirt."
How His Career Started
Curious about Harold's background, we asked how he got into the business of dirt work. He shared a heartwarming story about being five years old, only able to afford a 29-cent green tractor to play with from a store in downtown Van Buren. Using a Prince Albert can and some baling wire, he turned the tractor into a mini plow and hay baler that became his all-time favorite toy. His most cherished memories included playing outside with machinery, and he seemed to always know he was meant for this line of work.
Even when a well-meaning high school counselor advised him to consider a career that promised greater financial rewards, Harold stayed true to his passion. As soon as he turned 17, he hopped on a backhoe and hasn't looked back. Today, Harold is 70 years old with a successful career operating his own business and humbly encourages others to stay true to what lights them up.
Always Building & Smiling
Among the many endearing things we learned about Harold, we love that even his hobbies include 'building' of some kind. Harold is known for his huge Lego collection of 225 sets (and growing). So, while he spends his days prepping foundations, his evenings are filled with building Legos - and occasionally 'chewing' on a cigar.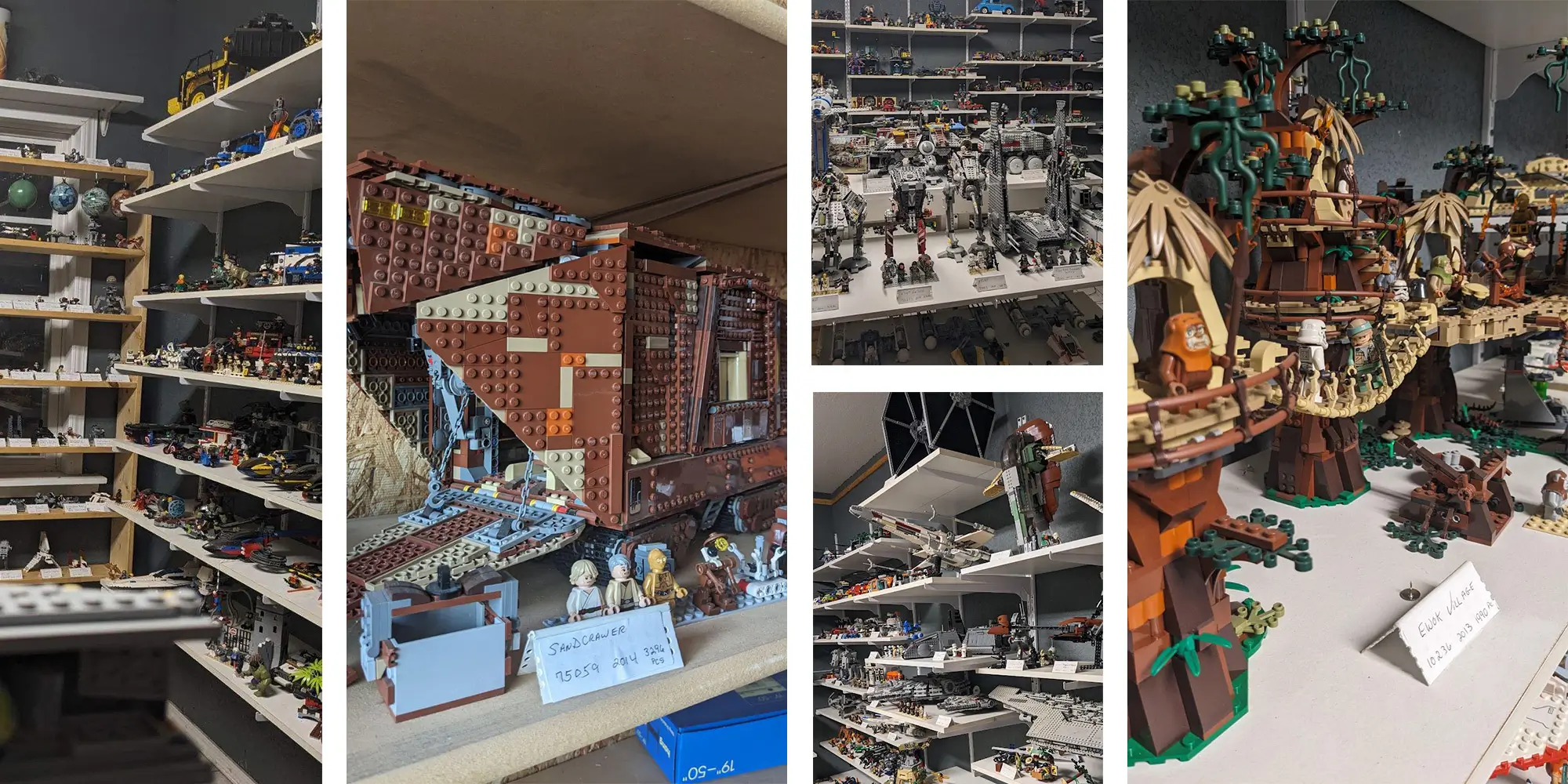 "If you see someone without a smile, give them one."
Harold is also known to have a little fun on the job. He likes to crack jokes and do things like pull a Barbie car behind his tractor. One of his favorite sayings is, "If you see someone without a smile, give them one." Harold has such a positive outlook on life, and he enjoys sharing it with others as often as he can.
Some of his favorite memories of working through the years have included helping elderly couples with projects around their homes. He'll take any opportunity to bring a smile to someone's face and tearfully said, "It just makes your heart feel good."
Our Appreciation for Harold
Construction Manager, Carl Cott, spends quite a bit of time with Harold, so we asked about his experiences. Carl immediately said, "Harold is one of the nicest, most honest people I know. He's also the most dedicated trade partner we have. Since the day I met him, he has always had Buffington's best interest in mind. He also outworks everyone, even at 70 years old!"
Carl added, "Harold goes above and beyond the job of a dirt worker. When he's on a job site, he constantly looks after things, looking for ways to do something better, saving money, keeping everyone safe, and holding other trade partners accountable. He also has a huge heart for people, asking about our kids and families. He's such a good person - and in a playful and loving way. I personally care a lot about him because he has always personally cared about me. He's that way with everybody. He's a huge part of the team, and we're better because of him."
We can honestly say that Harold's exceptional work ethic and genuine concern for others have made him a cherished trade partner for Buffington. His story is a testament to the positive impact one person can have when they combine their life's passion with a heart full of compassion.
Thank you, Harold, for everything you do and everything you are. It's an honor to shine a light on you.