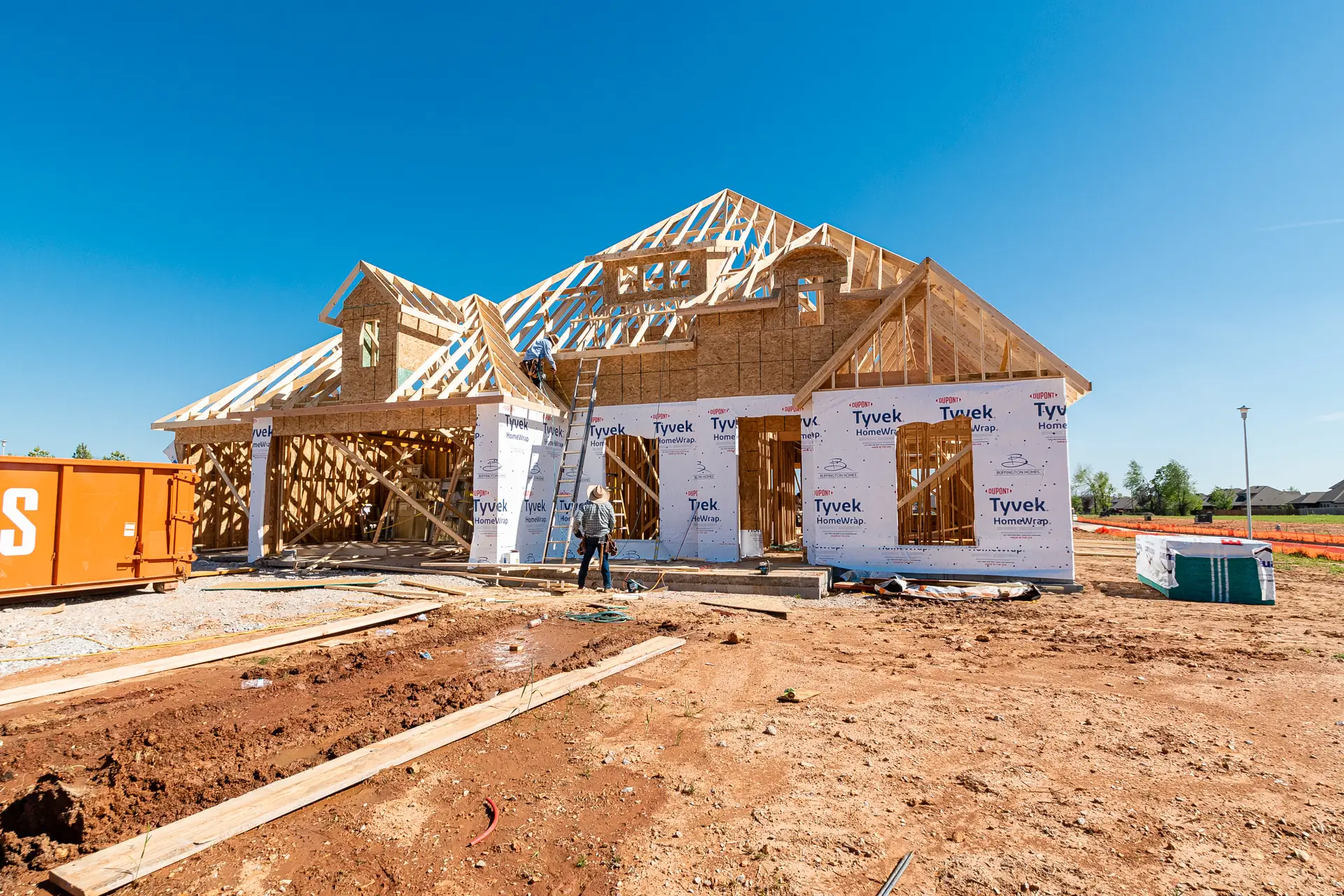 If you're in the market for a new home, we'd like to start by saying, "Congrats!" Buying a home is such an exciting experience. You'll undoubtedly go through a roller coaster of emotions, but one thing you can feel confident about is the fact that you're taking a positive step forward. Homeownership is a smart investment.

One of your first big decisions will be whether to get a "fixer-upper" or build from the ground up. Popular TV shows make home renovations look exciting and fun, but they can take quite a bit of time, energy, and money to achieve the look you love. So, you'll want to make this decision carefully.

As a home builder with more than 40 years of experience, we've helped hundreds of families here in Northwest Arkansas build a life they love. We know how a new home construction can offer significant financial and personal benefits over an older home.

Here are five compelling reasons why you should consider building your next home.


1. You get to truly personalize your home.

Moving into an older home can feel like having leftovers for dinner. It's not as fresh and exciting as the first time around. More than likely, you'll find yourself wishing for things like a bigger bathroom, an upgraded kitchen, or maybe a room addition. As we mentioned earlier, home renovations quickly add up. The average cost of a kitchen remodel alone is $25,000.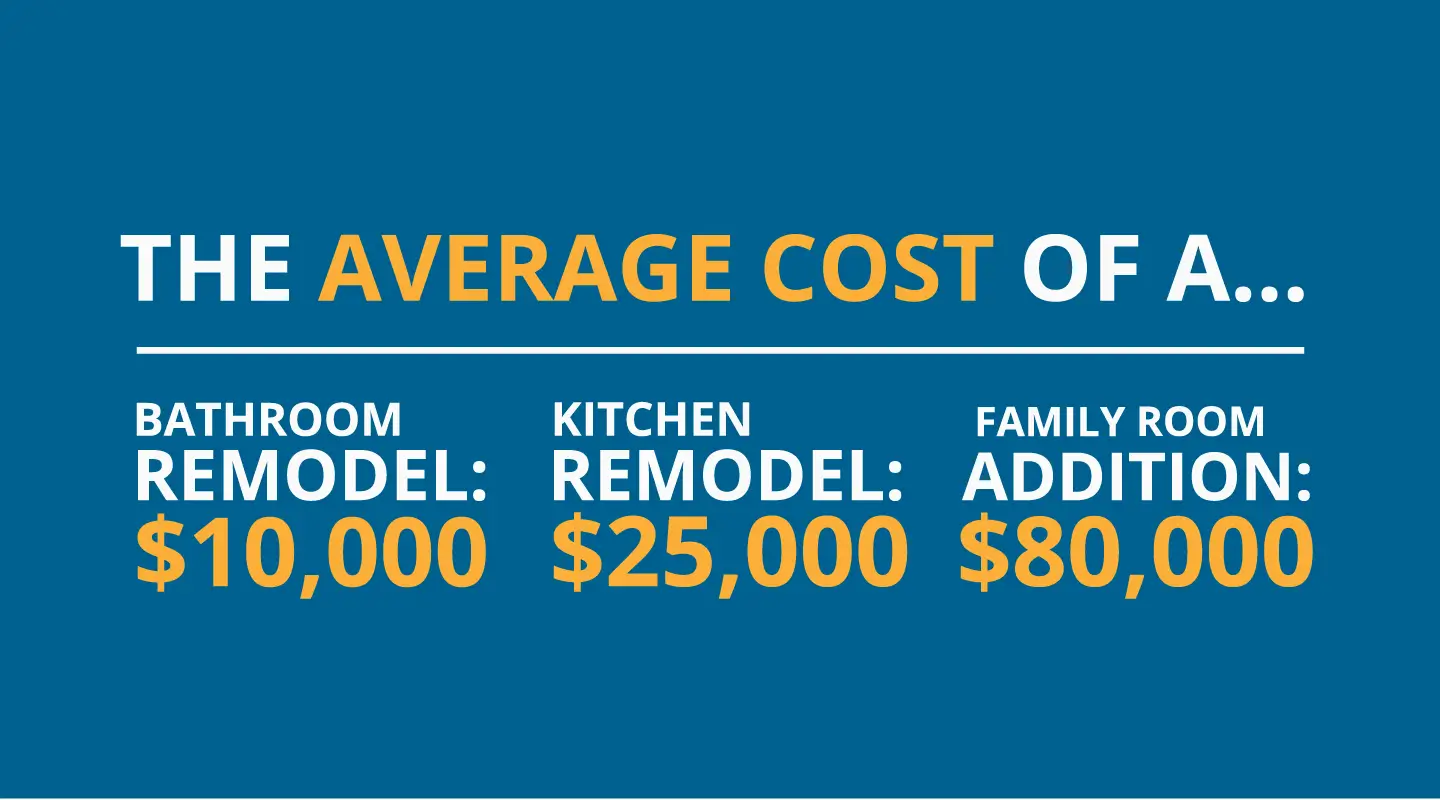 *Data from HomeAdvisor

A brand-new home allows you to personalize your dream home, not fix-up someone else's. You get to add designer touches and special features that fit your family's needs. Butler's pantry, anyone? You get to select the cabinets, countertops, appliances, fixtures, and flooring – not to mention the floor plan and exteriors.

So, if you've been dreaming of a brick home painted white with black shutters, or would love an open floor plan where your kitchen flows effortlessly into a beautiful and spacious family room, this is your chance to bring your Pinterest boards to life. Buffington even has professionals in our exclusive design studio to help you!

2. You won't have unexpected repairs or costs.

If you've spotted an older home with an appealing sticker price, you also need to factor in the cost of updates and repairs – both planned and unexpected. On average, a 10-year old home can cost 580% more in annual maintenance and improvements than a newly built home.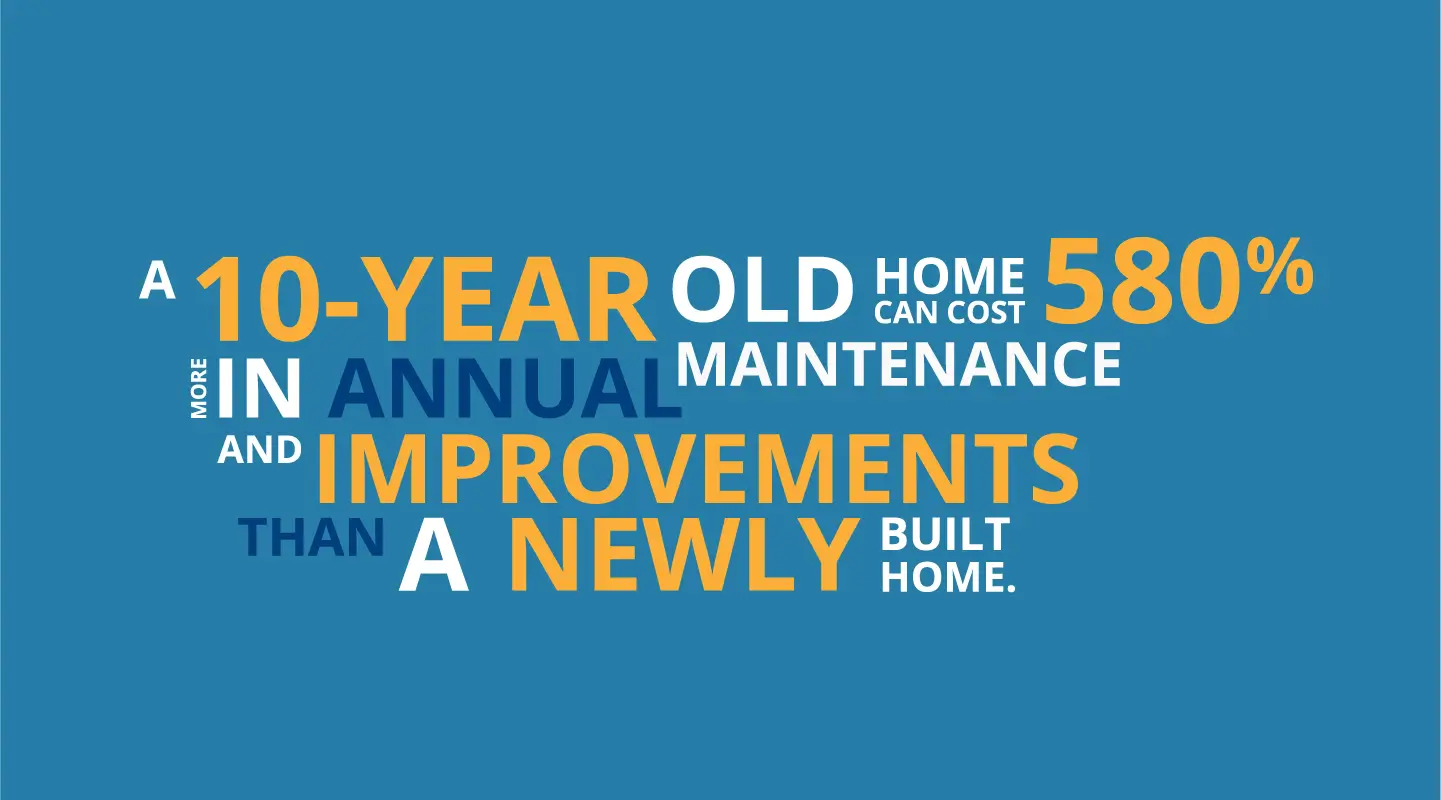 *Data from NewHomeSource

That's because new water heaters can cost up to $2,000, washer and dryers can be $2,500 each, a new roof runs about $15,000, and an HVAC system costs around $5,000. While those are conservative numbers, it's worth taking note and factoring them into the overall cost of any home that's older than 10-12 years.

On the flip side, when you build a home, everything is fresh and new. And, when you build with Buffington, you start with a great service plan to guarantee the quality of your home. That means once the boxes are unpacked, you get to spend your time and money the way you want – like shopping for new furnishings or grilling out on your sweet new patio.


3. You can save energy and lower your bills.

A new home can help you save a significant amount of energy, which translates to lower utility bills and immediate savings. Research shows that newly built homes are up to 30% more efficient than homes built just ten years ago. That's a savings of approximately 3,444 kWh each year, which is enough to power your TV for 11 years or run your washer and dryer for four straight years. Gasp!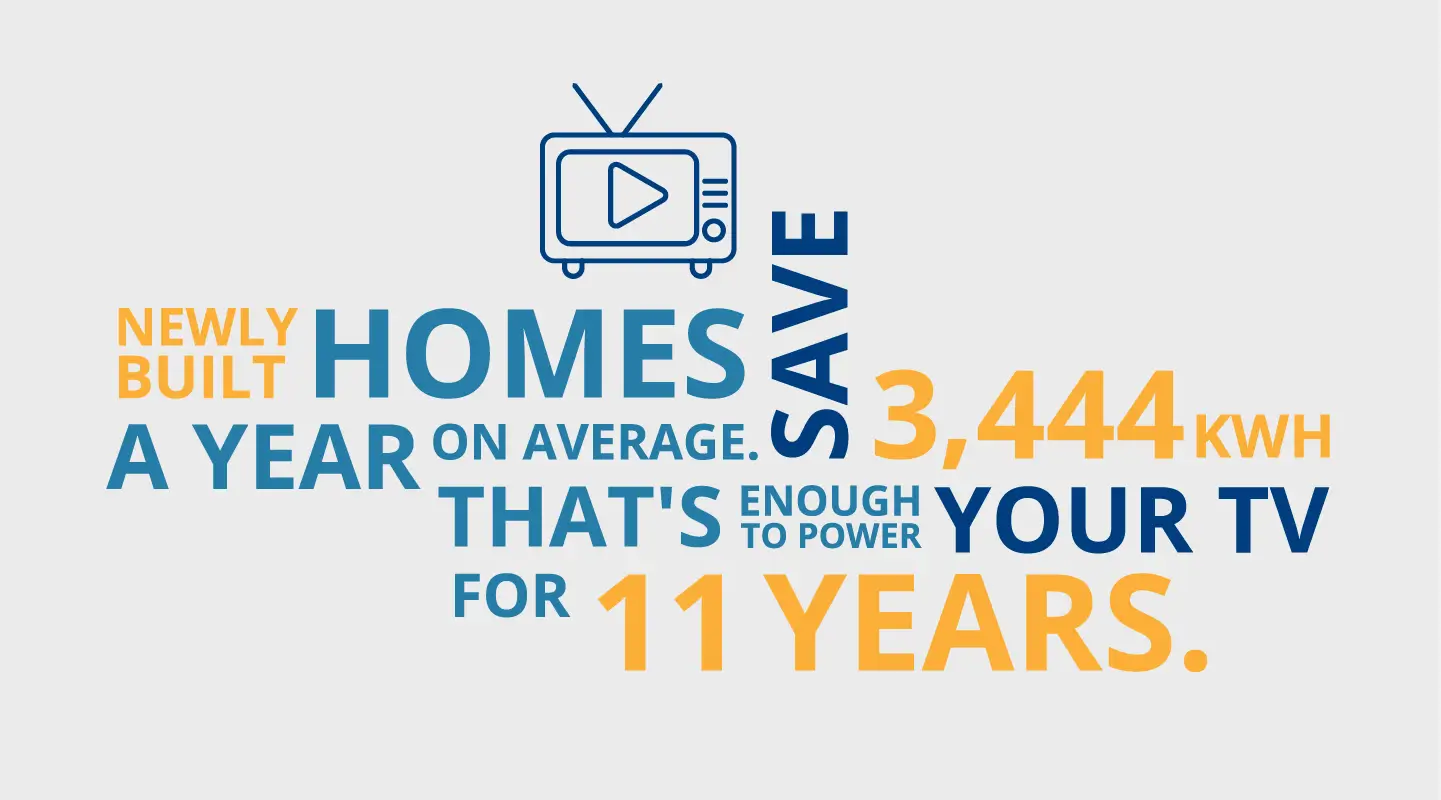 *Data from NewHomeSource

Today's new homes have to meet stringent energy standards and codes that were not in place in the past. From superior insulation to sustainable material, new homebuilders like Buffington, offer energy-efficient construction and design. So, even if you don't cover your roof with solar panels, you can live sustainably and save money simply by buying a new home.

4. You get to enjoy a modern lifestyle from day one.

Modern homes are thoughtfully designed for the way you want to live. You get to enjoy bright and open floor plans, expansive kitchens, and taller ceilings that offer a spaciousness that's simply hard to find in existing homes. Storage is much bigger, too. The National Association of Home Builders reports that new homes have up to 30% more closet space.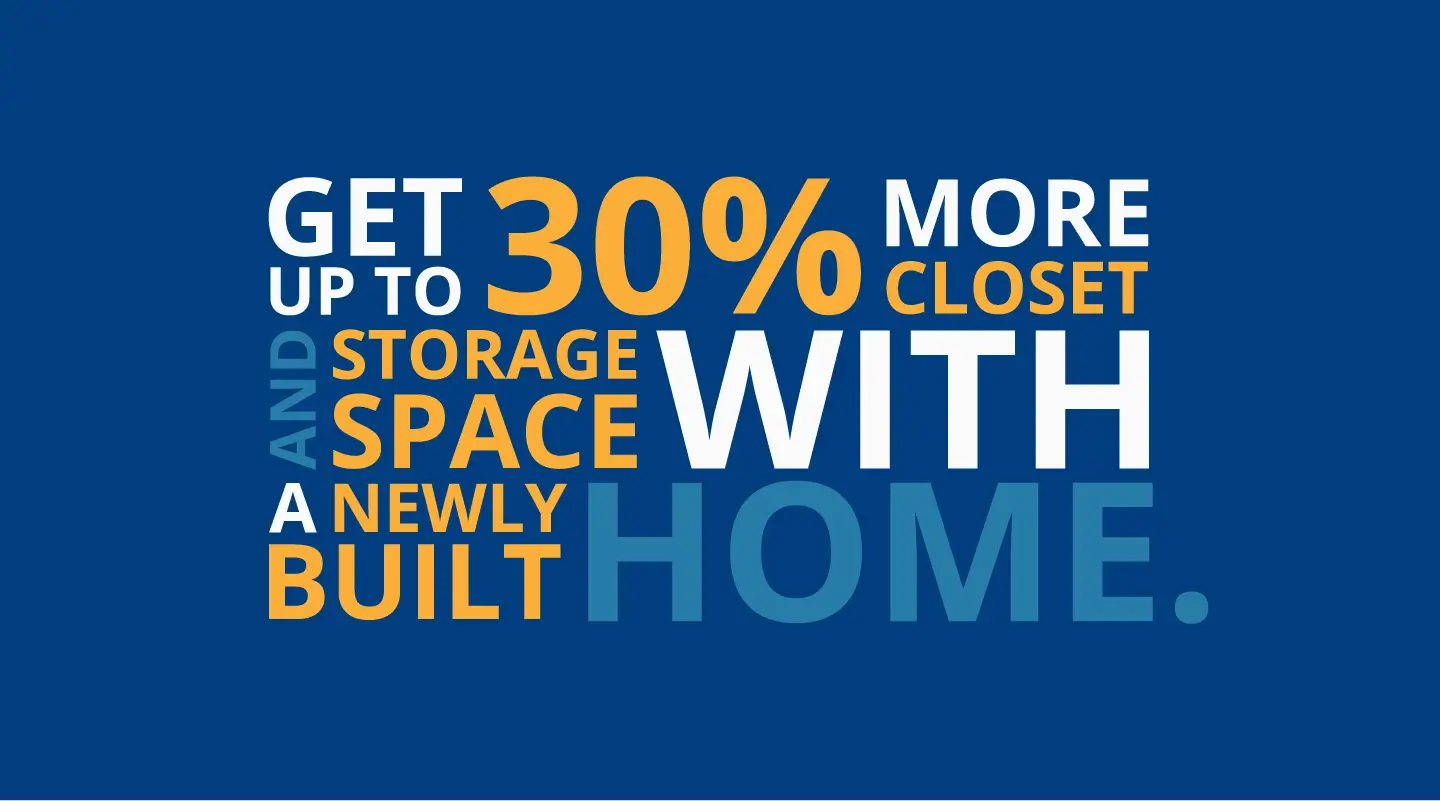 *Data from the National Association of Home Builders

If that weren't enough, moving into a new-construction home also allows you and your family to meet a group of neighbors who are just as excited as you to start the next chapter in their lives. And, since most modern communities, like the ones built by Buffington Homes, offer amenities like pools, parks, playgrounds, and walking paths, it's easy to get out and make friends!

5. It's a smart investment.

One of the most obvious benefits of buying a home is its financial effect. Investing in a home gives you the satisfaction of building equity versus paying rent. And, when you build, you get the immediate money-saving benefits mentioned above, such as lower utility bills, fewer repairs, and less overall maintenance.

One financial benefit you may not be thinking about includes lower taxes. It's true. Owners of new homes generally pay lower taxes over the first two years. And not to sound like a commercial, but research shows you can save up to 25% on your homeowner's insurance.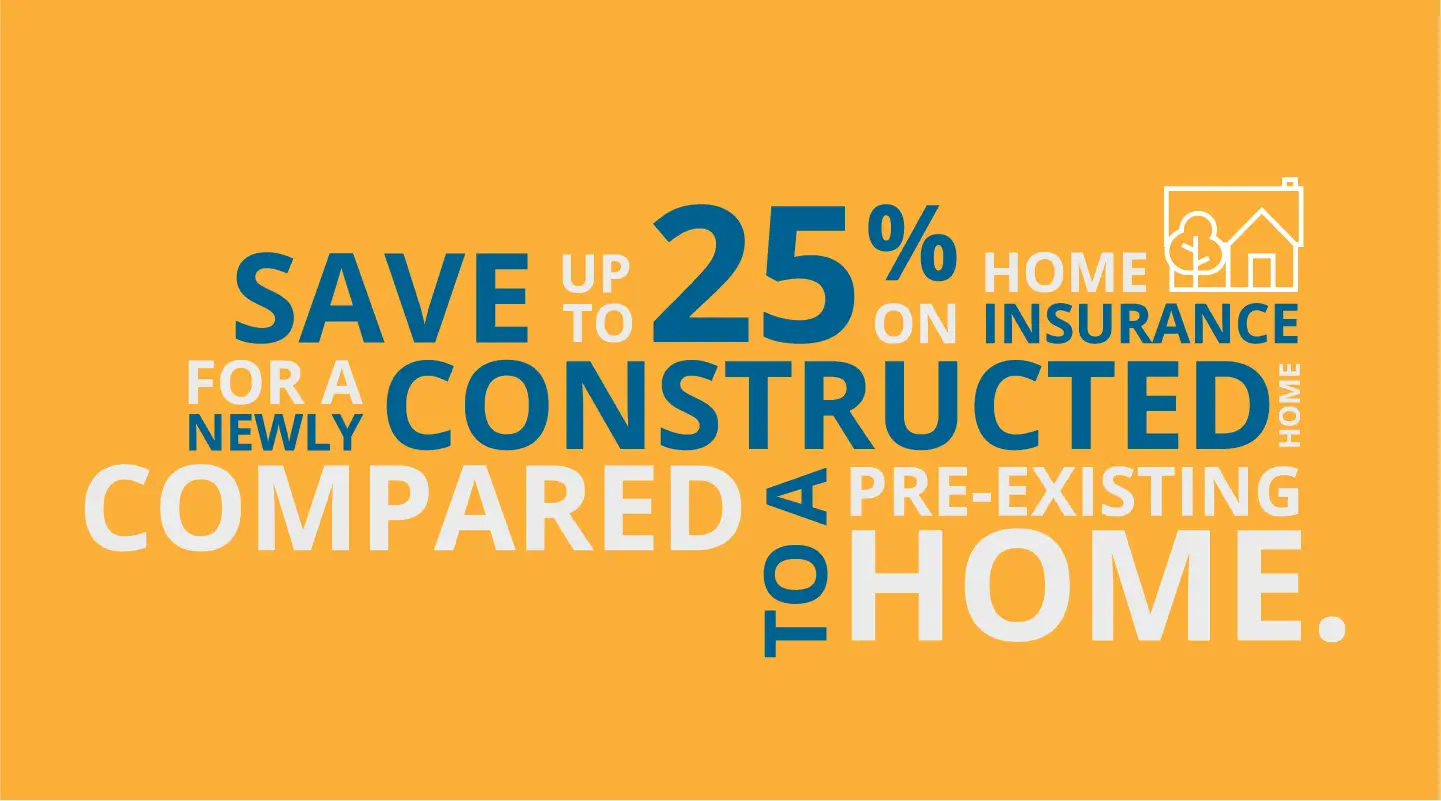 *Data from Insure.com
The reasoning is that new structures are constructed with the latest safety codes, reducing the risk of damage or needing costly repairs. Also, new homes are usually built in areas with low crime rates, which weighs into the overall cost of your insurance.
When you top that off with building in the vibrant and growing region of Northwest Arkansas, your initial investment has an opportunity to grow. That's security in your family's future.
Ready to build, yet? Today is a great day to start building a life you love. Have fun
exploring our communities
and touring our model homes!